Cashiers Cares Delivers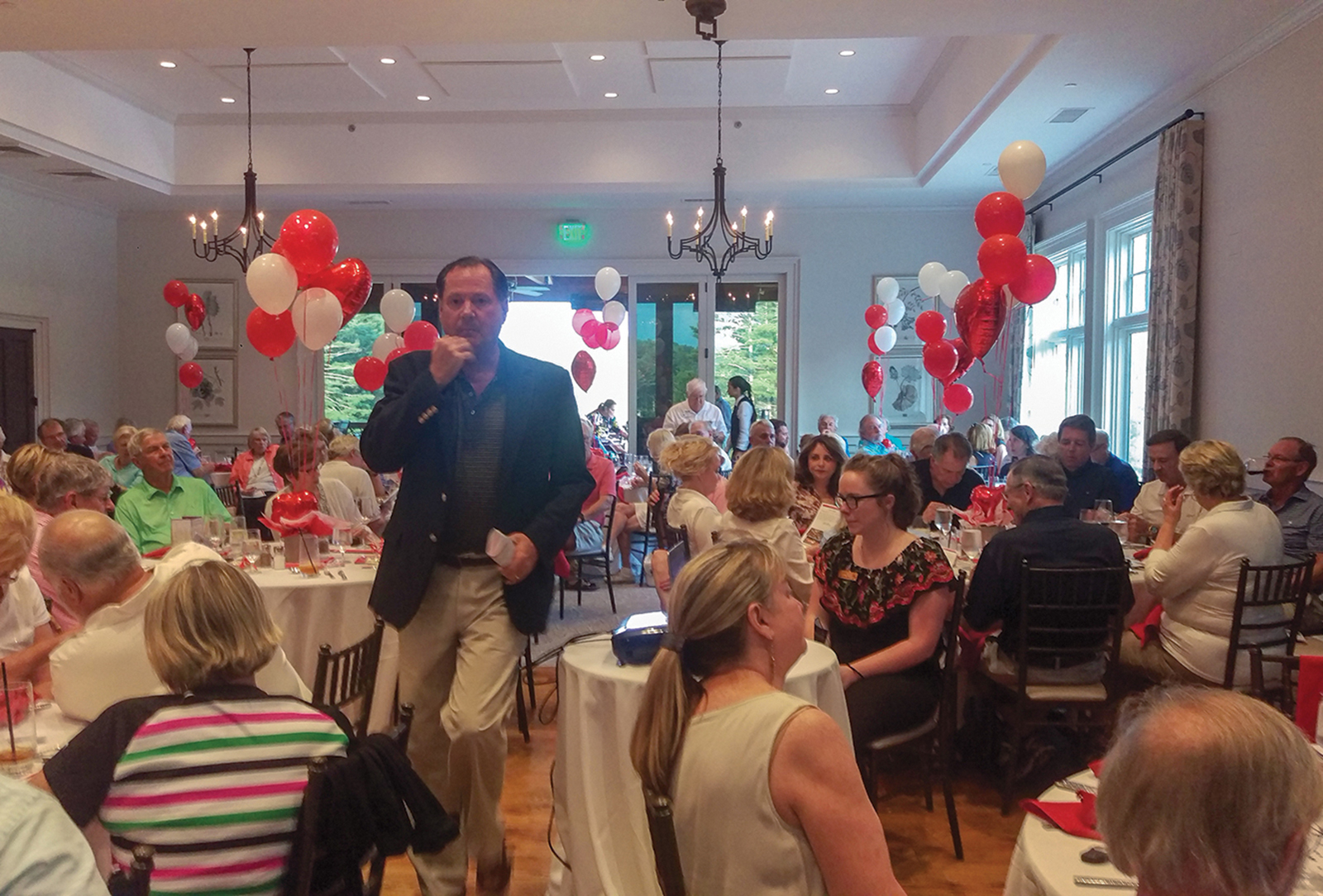 Written By: Luke Osteen | Issue: 2021/07 – July
Even in the midst of a global lockdown, Cashiers Cares has still managed to support nine local agencies. Donations and memorials may be made throughout the year and may be mailed to Cashiers Cares, Inc., P.O. Box 1072, Cashiers, NC 28717.
---
Despite the challenges presented by the pandemic lockdown, Cashiers Cares has distributed $70,580 from the 2020 Annual Campaign to the nine agencies it supports.
  "We worried that the Covid restrictions would seriously impact us," Chairman Pam Kerr explained. "For example, Cashiers Cares traditionally hosts the Hot Dog Lunch at the Community Center following the Christmas Parade, which helps generate community awareness and financial support each year."
This year the group's fundraising was limited to a letter-writing campaign, with a big boost from the efforts of the Trillium Families Care organization, which alone raised more than $32,000. The Trillium Club's support was instrumental in  Cashiers Cares' efforts to maintain the community's lifelines during a difficult year.
The agencies supported by Cashiers Cares are: AWAKE, which serves children and others who are victims of abuse; Big Brothers Big Sisters of Cashiers/Highlands, which teams mentors with children; and Blue Ridge Free Dental Clinic, which serves low-income residents needing dental care. 
Also supported by Cashiers Cares is the free Community Care Clinic of Highlands-Cashiers, which provides medical care and prescriptions to those in need; Fishes & Loaves, which supplies food to those who fall below the poverty level; and Four Seasons, which is devoted to palliative care for end-of-life residents.  Literacy Council of Cashiers, which offers tutoring as well as free books to emerging readers and their families, is another recipient of Cashiers Cares funding. 
Additionally, SAFE, a shelter for victims of domestic violence, and United Christian Ministries of Jackson County, which serves people in emergency situations, fall under the Cashiers Cares banner.
In essence, Kerr says, a contributor's single gift can touch the lives of the youngest child to an elderly person in end of life care.
Since 2008 when Cashiers Cares launched its mission to support the unmet needs of Cashiers and Southern Jackson County residents, more than $400,000 has been distributed. The all-volunteer organization operates with little overhead in order to return to the community nearly every dollar raised. Church of the Good Shepherd, St. Jude's Catholic Church and Cashiers United Methodist Church have provided underwriting support since the organization's inception.
Donations and memorials may be made throughout the year and may be mailed to Cashiers Cares, Inc., P.O. Box 1072, Cashiers, NC 28717.  
---
---