Cashiers Cares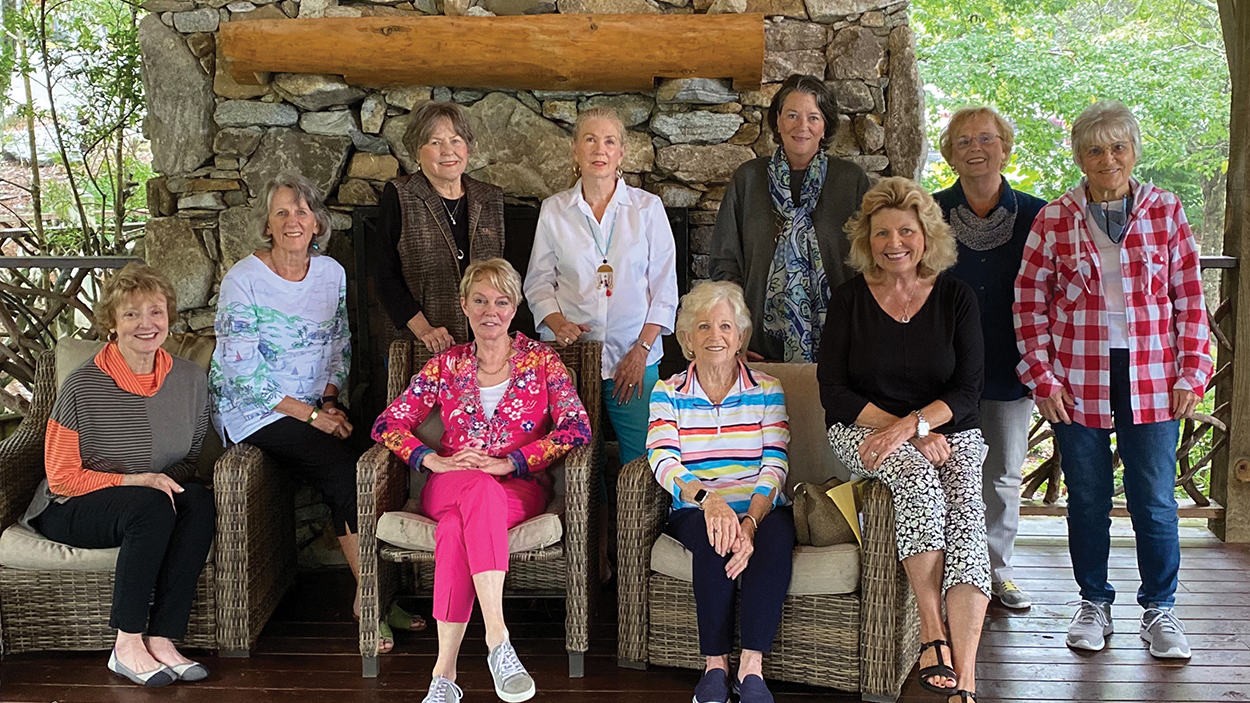 Issue: 2020/11 - November
Almost beneath the radar, Cashiers Cares works its mission to serve the needs of the less fortunate, while deepening the ties that bind the community. To learn more, visit cashierscares.org or call (828) 743-7158.
---
First it was the fireworks show, then it was the Groovin' on the Green concert series, and now even the annual Christmas Parade Luncheon will have to be cancelled over concerns for Covid-19.
But the Board of Cashiers Cares, which traditionally hosts the free luncheon, is working overtime to get its annual fund-raising letter out early in the hopes that the community will support the charity now more than ever.
"There has never been a time that I can recall the needs in our community being greater," Chairman Pam Kerr explained.   
Cashiers Cares is an all volunteer agency, founded in 2008. It operates with nearly no overhead, in order to help support nine carefully-culled agencies, including Awake, Blue Ridge Free Dental Clinic, Community Care Clinic, Fishes and Loaves food pantry, United Christian Ministries of Jackson County, Four-Seasons, Literacy Council of Cashiers, SAFE and Big Brothers Big Sisters of Cashiers-Highlands.
Southern Jackson County is home to a greater than average number of people living below the poverty level, many of whom are unable to find employment and whose families have become food insecure. Problems of illiteracy, lack of reliable health care and difficulty finding affordable housing have become more critical given the economic impact of the virus, and the cancellation of many traditional fund-raising events.
Cashiers Cares focuses on the often silent needs of our community, such as a small child desperately needing a first trip to the dentist; a family struggling to get through the winter unable to pay heating bills, or a father locked out of meaningful jobs because he cannot read.
This year the agency has been buoyed by the support of a group from Trillium Links and Lakes Club, which is bringing the community needs to the attention of its membership and encouraging contributions to Cashiers Cares.
The agency has been able to distribute more than $300,000 to its local beneficiaries over the years, as many of  them have a quiet profile in the community. And, it is hopeful that an already-generous Cashiers will open its heart again this giving season.
---
---