Carpe Diem's Gentle Wisdom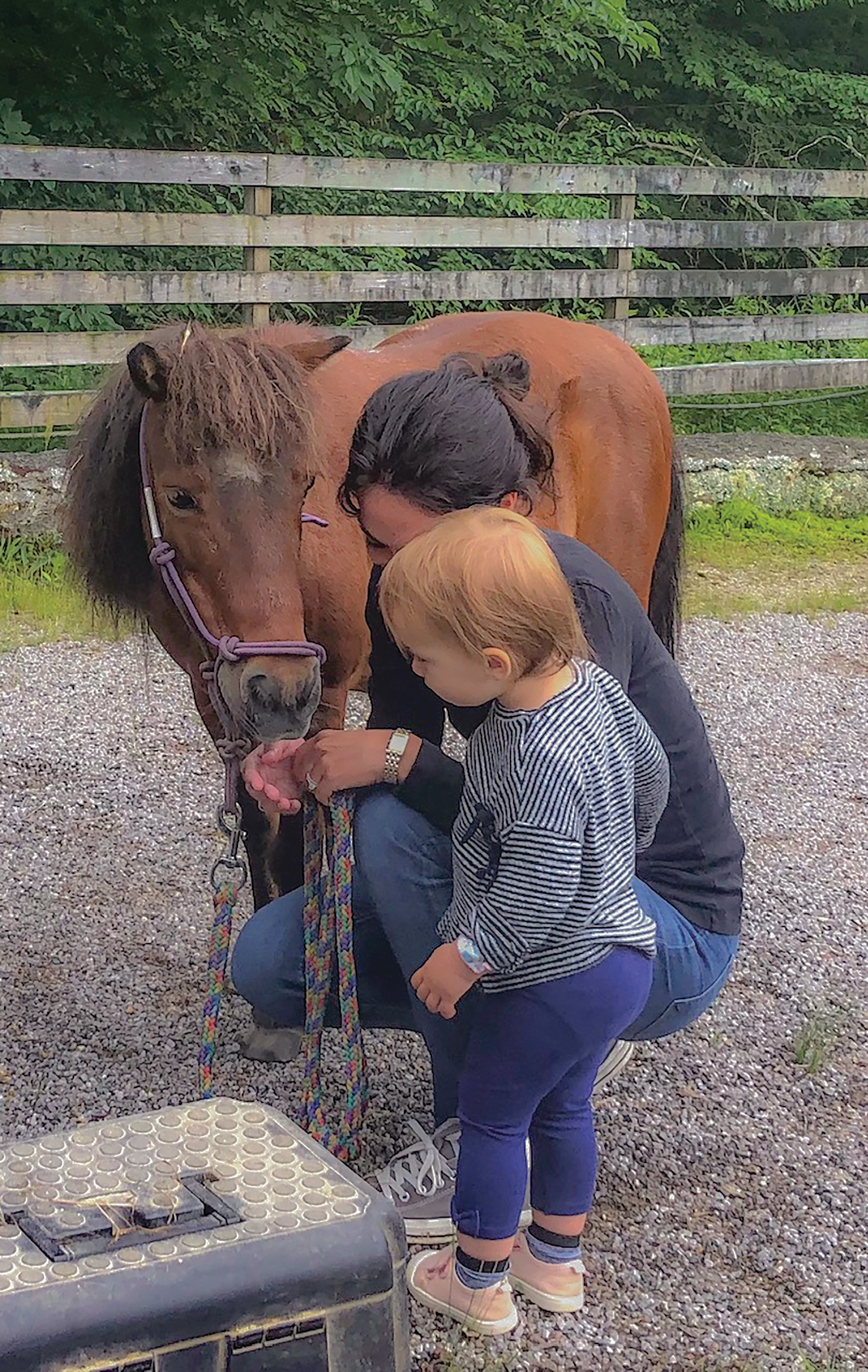 Written By: Sue Blair - Carpe Diem Farms | Issue: 2020/10 - October
From its inception, Carpe Diem Farms has been a sanctuary for all God's creatures great and small.  
With the majority of programs designed for human interaction with the resident horses, we've also provided home for many cats and dogs. 
We were designated an Audubon Sanctuary two years after we opened in 1997 and have been the site of a couple of the bird counts. Kingfishers, Red Tailed Hawks, Hummingbirds and Ruby Breasted Grosbeaks enjoy the farm with Doves, Blue Jays and Carolina Wrens, to name a few.  
A Barred Owl makes our woods
its territory. 
We've been home to an amazing array of butterflies (they love our compost piles and the sugar water from our soaking endless bales of hay for the horses!) We see Deer, Turkey, Groundhogs and even a River Otter this year. Yes, we are also home to creepy crawlers, Barn Mice and even a few Rats. Last month a young Bear came for a taste of bird feed!
Over the years, our programming has transitioned from after school programs, summer camps for adults and children and combinations of both to more one-on-one work. Our herd of horses, there have been 23 throughout the years, now consists of eight in residence and one on loan in Tennessee. More than 4,000 participants, mostly children, have enjoyed a wide variety of learning opportunities.
Today, we work more one-on-one with children and adults. Our programs are about compassionate care of the horses, kindness towards all the other creatures we share Carpe Diem with, and exemplifying our deep appreciation for the land and waters for which we are stewards.
We continue to "Seize the Day" each and every day. It's a privilege working with the sentient beings, the land and its inhabitants. It is our hope that the lessons we quietly teach through our example provide a beacon of encouragement to be in their lives.
Carpe Diem Farms is an experiential educational foundation dedicated to, "exploring the human potential through equines."
---
---