Carpe Diem's Continuing Story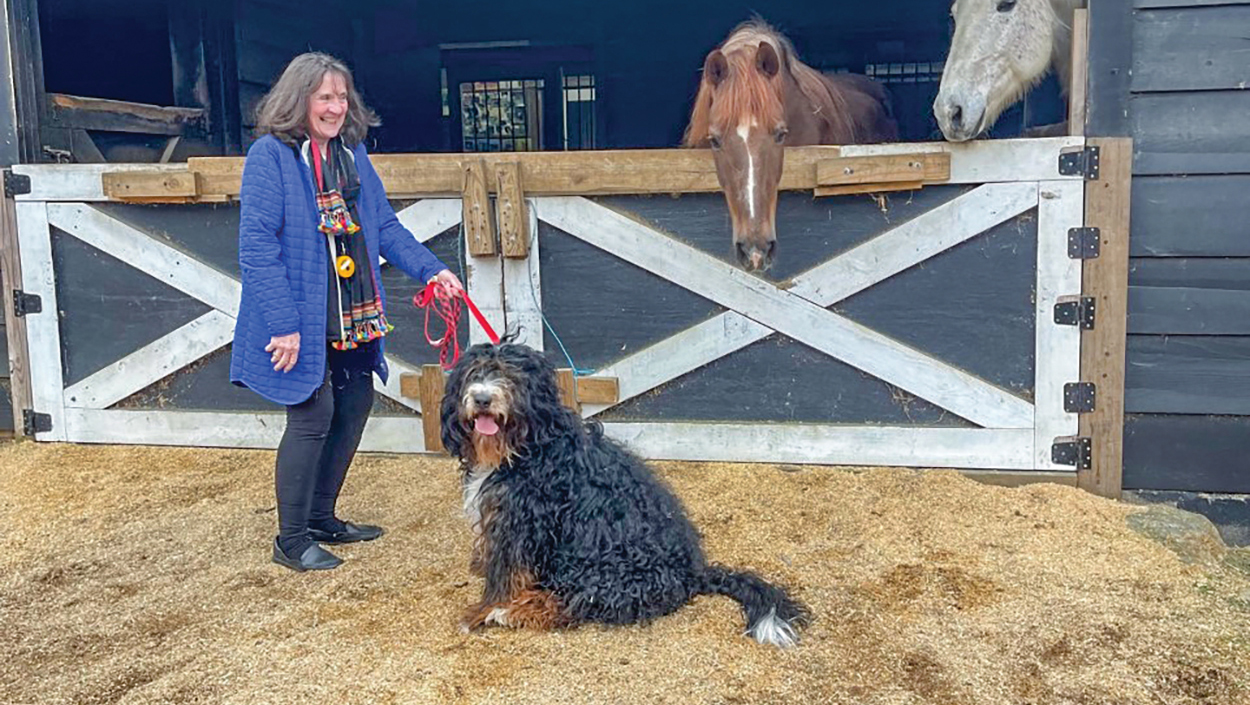 Written By: Sue Blair - Carpe Diem Farms | Issue: April 2023
Sue outlines the random comings and goings, surprises and setbacks that arrive on a daily basis at the Farm.
---
At times it's challenging to choose one topic for our monthly article. So much goes on every day at the farm. So, let me share a typical day in life at Carpe Diem Farms.
Morning begins early with lots of mouths to feed.  Dogs Jethro and Ellie Mae; and cats Gracia de Dios and Lilly share the Lodge with me and wake up hungry without fail. While my coffee brews, their feeding begins and then it's the outside critters…birds, squirrels chipmunks, boomers and the feral cat. It's entertainment at its best!
Coffee in hand, it's off to the stables. The six horses eat at 8, noon and 4 every day, well-hayed in between and as the Spring grass grows are happy to munch the day away. Tracy continues to require daily hoof and body work. Four-and-a-half years after her first hoof surgery she continues to be our biggest teacher. We invent new ways daily to keep her comfortable, moving and happy in her herd. What she has taught me and all the others who work with her is revolutionary!
One of the things we've learned to help make her comfortable includes looking at each foot and leg as independent while all needing to work together and be balanced. Much like tires on a race car. Tracy's surgical hoof, her right front, is two inches longer than her front left. The impact of that disparity on her joints has been significant. In small increments we are making different custom Easy's Slippers for each foot, trying to give her balance while relieving pressure. It's making a difference, small steps, one day at a time. The blessing for us is that Tracy is an eager, willing participant, and teacher.
Stay tuned for the continuing story. Until next time, Carpe Diem!
Carpe Diem Farms is a 501(c)(3) educational foundation dedicated to "Exploring the human potential through equine."
---
---