Carpe Diem Gives Thanks: Highlands NC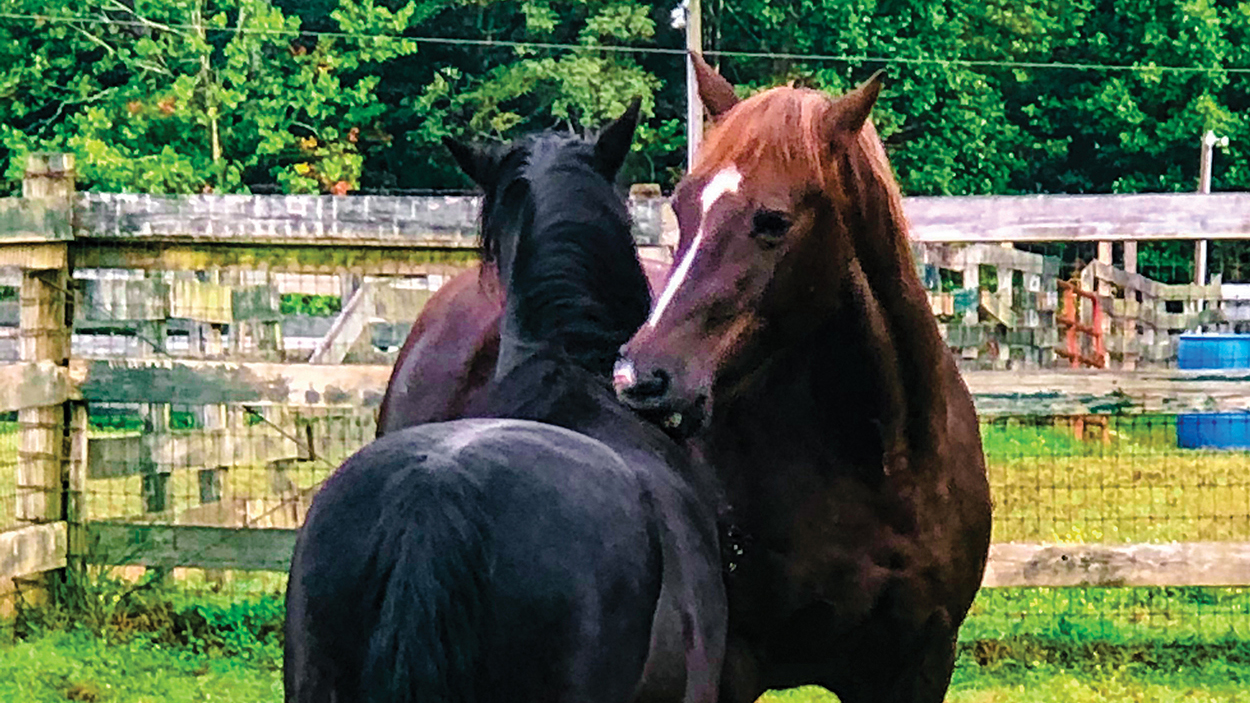 Written By: Sue Blair - Carpe Diem Farms | Issue: 2020/11 - November
This Thanksgiving, we're grateful to our herd of noble, gracefully aging horses and, of course, the people who love them. For more information, call (828) 526-4752, visit carpediemfarms.org, or stop by the farm, 544 Western Rhodes Drive in Highlands.
---
Happy November! The special month of the year which we celebrate thanks.
Every day at Carpe Diem Farms is one of thanksgiving and gratitude. We give thanks to all we serve, the horses, the magical land which is the farm and the humans, young and older who participate.
Without the help of others, donors and volunteers alike we would never be able to provide all that we do. As with every other non-profit on the plateau this has been an extra challenging year.   
And for us, our biggest expense is the eight horses who live, work and provide the experiential life experiences for which we are known. It takes lots of hands, dollars and work to give them what they require.
As winter approaches, the expenses increase with the semi load of winter hay which arrived last month, the mini-semi of stall bedding coming today and the extra vitamins, minerals and special food needed for this aging herd. Then there is farrier and veterinarian care and daily staff. No matter what is going on in the world around us, their needs never change.
The horses of Carpe Diem have been making an impact on lives for 24 years. They now range in age from 12 to 31! Our Adopt-A-Horse Program has allowed us to maintain this small band of horses. 
Sweet Pea, the last of our original herd, has been lovingly "adopted" by Jeri and Bill Mauldin for 18 years. Their annual contribution to her care has been a beacon of light for us.
If you'd like to help feed a horse, please give us a call or stop by and let us show you what we are all about. Thank you to all whose generosity continues to help sustain us.
Carpe Diem Farms is a 501(c)(3) experiential learning center located in Highlands.
---
---