By Being Good Stewards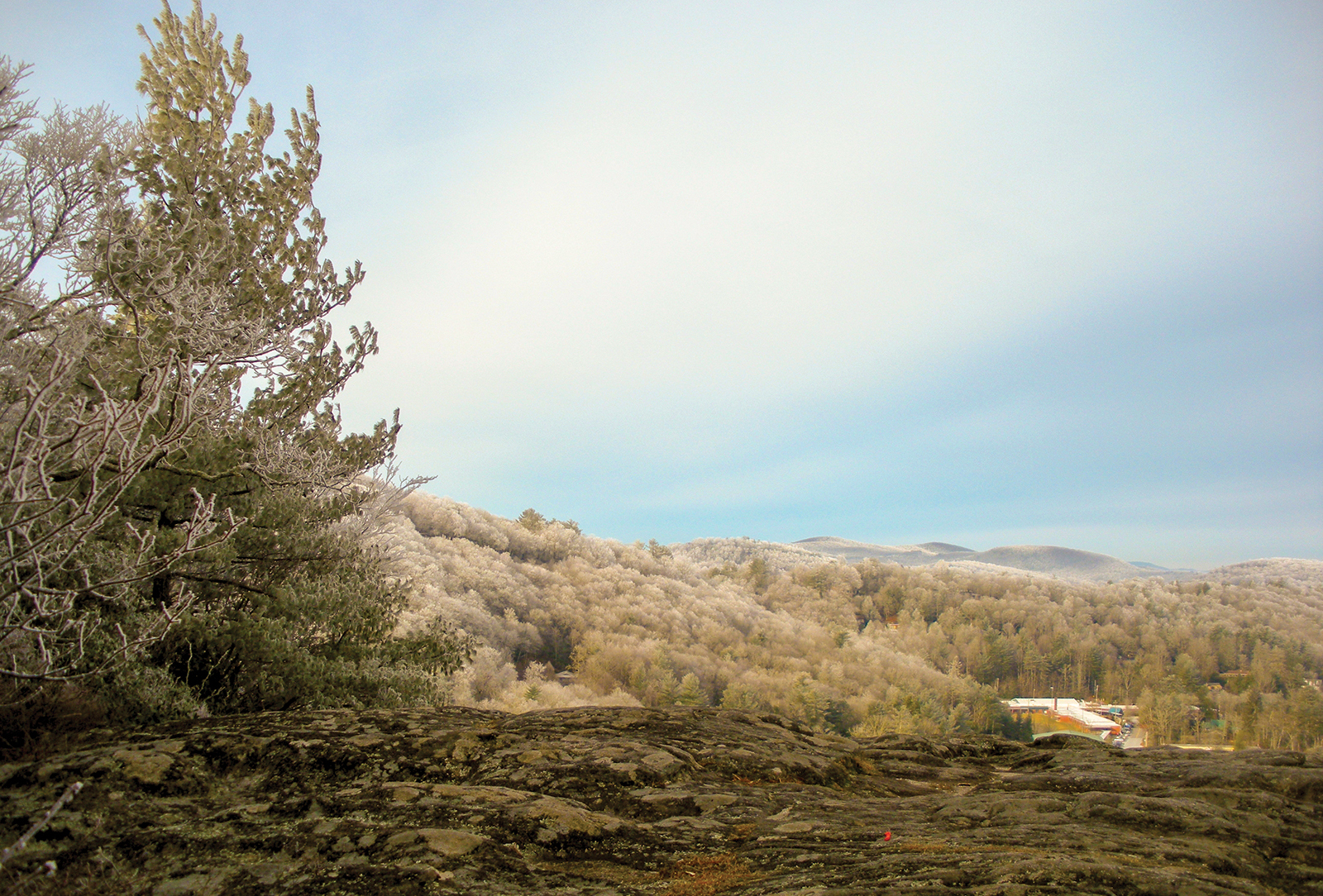 Written By: Julie Schott - Highlands-Cashiers Land Trust | Issue: 2018/12 - December
Ah, the holiday season!
We all want to give the perfect gift, the one that they really need. What better gift could you give than to protect the quality of the air we breathe, the water we drink and healthy habitat for all who live here now and in the future?
Contributing to Highlands-Cashiers Land Trust is just that. For over a century, your Land Trust has been preserving some of the most biologically diverse habitat on the planet. We do this by being good stewards of the land we protect, conserving new places, and educating those who are beneficiaries of these mountains.
We currently preserve land in over 90 places. Every private property is monitored annually and public trails and parks are maintained throughout the year. This year, we have been working on several new conservation projects. Every new property protects some aspect of our natural heritage.
One of the best ways to ensure the long-term sustainability of our work is by engaging and educating the next generation. For the past six years, we have taught environmental education programs to many groups of local children in after-school programs, camps, and schools on topics like insects, bears, trees, bats, fungi, and more through our Kids in Nature program. We have gone on many treks to explore our properties and each little footstep that is laid upon a land trust trail marks a step toward building conservation-minded individuals in our community.
We also have many opportunities for our members to learn and be involved in what we do. If you haven't had the chance to join us for a guided hike, consider one of our popular EcoTours and to learn more about our natural and cultural heritage, bring the whole family for our free Village Nature Series which we co-host with The Village Green from May through September. We also have many volunteer opportunities from helping with events to working on our public trails!
We rely on your support. This holiday season give your loved ones the gift that lasts forever by donating to Highlands-Cashiers Land Trust. Gifts can be made in honor of a loved one and gift memberships are also available! To learn more, visit hicashlt.org or contact the Land Trust at [email protected] or (828) 526-1111. Together we can save the places we all love and need.
---
---