Buzzing 'Round the Meadow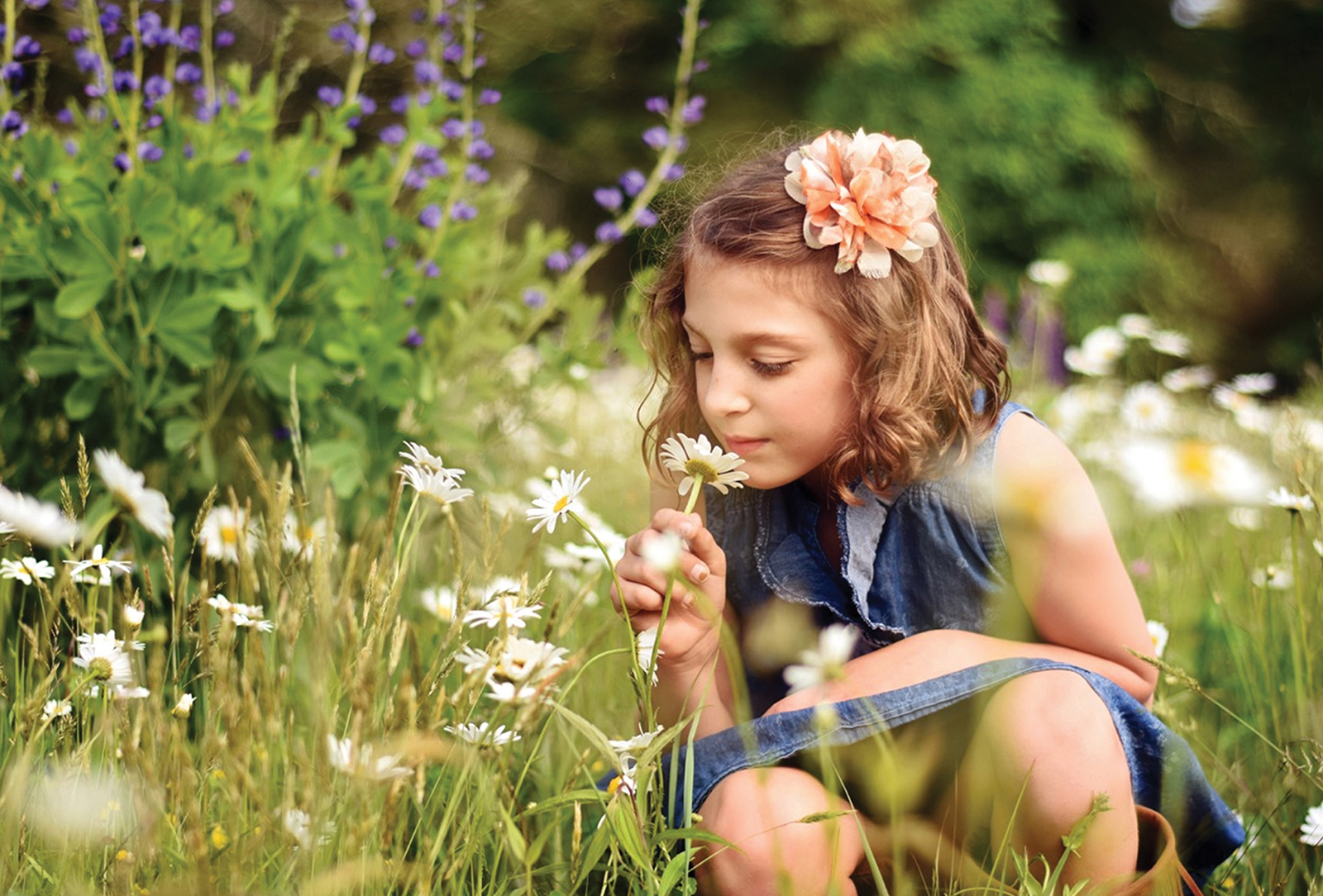 Written By: Grace McCants | Issue: 2019/04 - April
Wildflowers are even more beautiful in the mountains, don't you think? The mountain air, high elevation, and unique granitic soils create an amazing and colorful expanse of flowering plants. Not only are the flowers beautiful to look at, but they are important ecologically. Flowering plants and pollinators have a special symbiotic relationship: flowers are able to reproduce via pollination, while pollinators receive their nectar food source.
Two wonderful wildflower-filled properties that Highlands-Cashiers Land Trust protects are McKinney Meadow in Cashiers, and the Pittillo Family Nature Preserve in Cullowhee. Come April, the blossoms open, the bees come buzzing, and hikers with their cameras arrive for views of a lifetime.
McKinney Meadow in Cashiers is a lovely addition to an already incredible town. This mountain meadow is preserved forever by Highlands-Cashiers Land Trust, and boundless in plant life and pollinators. Some wildflowers include Trillium, Blackberries, Robin's Plantain, Coneflowers, and more. Highlands-Cashiers Land Trust also loves to bring our Kids-In-Nature students to the meadow for different service-day projects and educational programs. Therefore this property is important not only to the Pollinator Corridor but to the students buzzing around as well. This location does not have hiking trails, but is open to the public for wildflower photography—and is well worth the drive-by or leisurely walk.
Dr. Dan Pittillo of the Pittillo Family Nature Preserve is a renowned botanist, retired Western Carolina University professor, and wildflower expert. The Pittillo Family Nature Preserve has new trails (opening April 17) some built by Highlands-Cashiers Land Trust and our hardworking volunteers to allow access to the incredible Flame Azaleas, Blue and White Crested Irises, Larkspur, Fraiser's Sedge, Wild Ginger, and more.
Did you know that Wild Ginger is pollinated by ants? Hence the diversity of pollinators among the diversity of plants, including but not limited to: insects (butterflies, moths, beetles, flies, and bees), birds (hummingbirds and goldfinch), mammals (squirrels, chipmunks, and even black bears!). As well as nature's most ubiquitous pollinator: fresh, cool, clean wind. All are awaiting springtime at the Pittillo Family Nature Preserve.
Western North Carolina is already known for its beautiful mountain vistas, but the wildflower wonders are waiting as well. Visit one of Highlands-Cashiers Land Trust's many protected public properties, and tailor-fit your hike to what you're looking for, whether it be: family-friendly, strenuous, dog-friendly, easy, mountainous-views, pond-views, wildflower trails, or more. To see trail maps, directions, and other information visit hicashlt.org. If you feel called to donate or volunteer to help maintain these properties, contact Highlands-Cashiers Land Trust by calling (828) 526-1111 or emailing [email protected].
---
---