Building a Land Legacy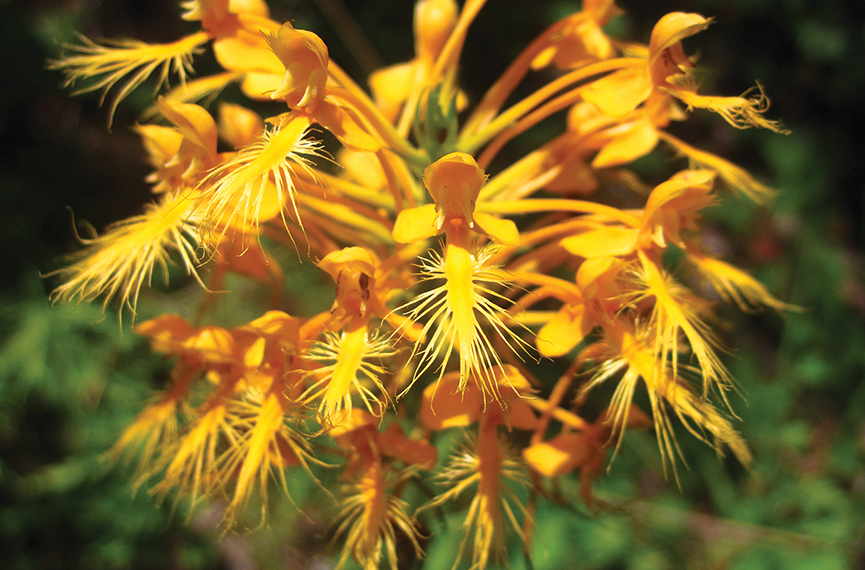 Written By: Julie Schott - Highlands-Cashiers Land Trust | Issue: 2016/01 - Winter
Highlands-Cashiers Land Trust originated in 1883 to become the first land trust in the Southeast, though it was not until 1909, when members collected money from the residents of Highlands to protect the summit of Satulah Mountain, that the then-Highlands Improvement Association would protect its first property.
One of those initial contributing families, the Anderson-Sargent family, went on to become HCLT's first conservation easement donors. A conservation easement is a legal agreement between a private landowner and a conservation entity in which the landowner agrees to give up certain development rights to their property to protect its conservation values. Conservation donors often receive tax benefits.
The Anderson-Sargent family has been active with HCLT and the Highlands community since the early days of both the town and the Land Trust. Ralph and Louise (Anderson) Sargent have been described by Robert Zahner as some of the great conservationists of the Highlands area. In the early 1990's, Lydia Sargent Macauley and her brother Hugh Sargent decided they wanted to put their parents' Highlands property into a conservation easement.
On December 5, 1996, the Ralph & Louise Sargent Preserve conservation easement, named in honor of Lydia and Hugh's parents, was signed. This conservation easement was the first for HCLT and has served as a template and inspiration for later conservation easements.
By putting their family property in an easement, Lydia and Hugh not only helped protect their family legacy, but started building a new legacy for HCLT and beyond! Their generosity permanently protected an important green space along Mill Creek in Highlands that safeguards water quality, rare plants, and provides a forested and undeveloped buffer to the Highlands Biological Station.
This year is the 20th anniversary of this monumental occasion in HCLT history. Please keep an eye out for more information commemorating this event. If you are interested in learning more about HCLT or conservation easements in general, please contact them at [email protected] or (828) 526-1111 or visit hicashlt.org.
---
---