Bigs' and Littles' Winter Traditions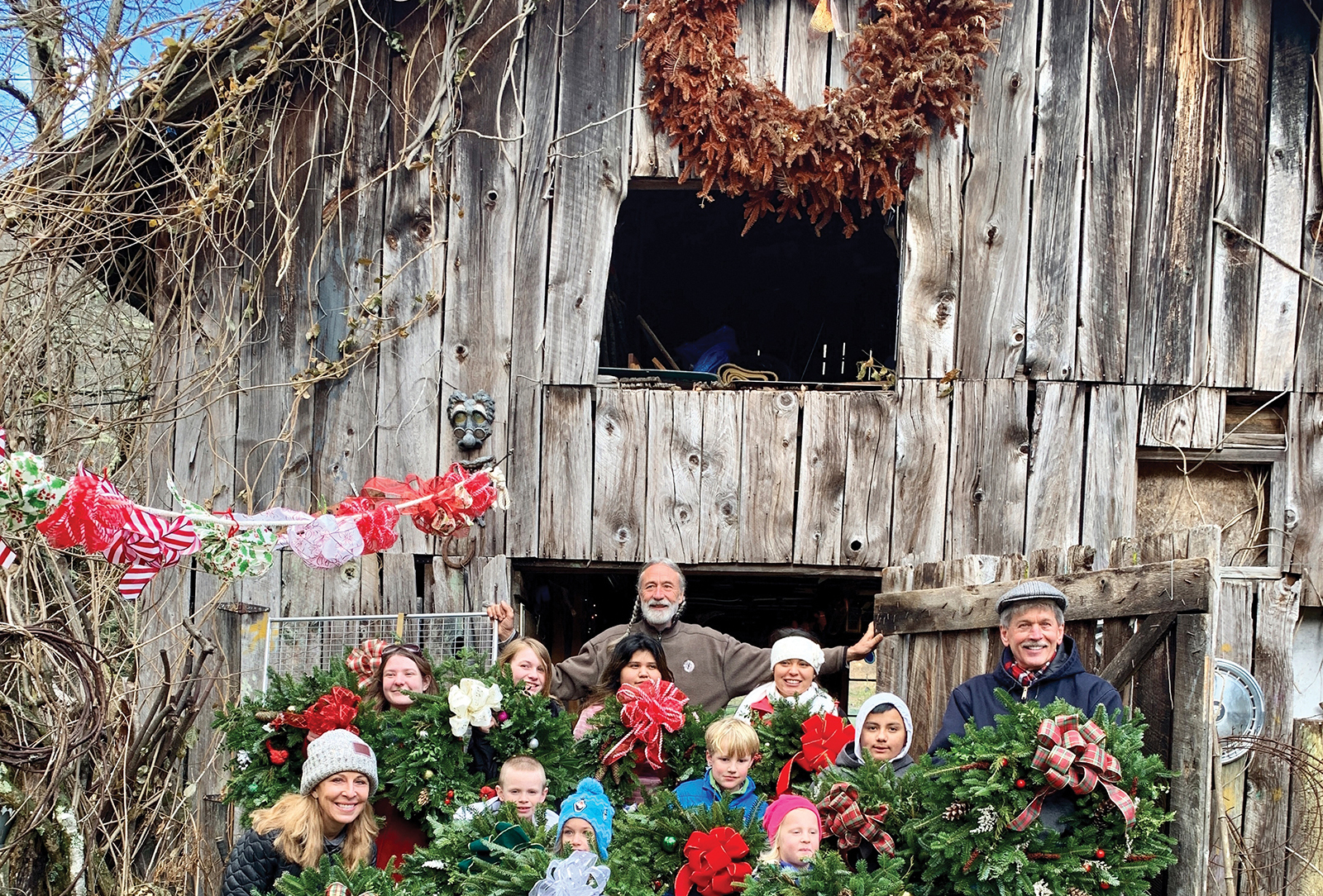 Written By: Elizabeth Spaulding - Big Brothers Big Sisters | Issue: 2019/01 - Winter
One of the most exciting things about the winter holidays is the traditions and memories that are revisited from years past. Last year, we repeated two of our holiday traditions in Big Brothers Big Sisters. Both Highlands and Cashiers Bigs and Littles spent a Saturday afternoon at Larry Haskett's home and Christmas tree farm in Tuckasegee, creating wreaths out of natural, locally-harvested Pine, Fir, Juniper, and Boxwood. Each "bundle" was gathered up carefully by Bigs and Littles and then given to Larry, who crimped them into the wire frame. This workshop provided a fun and engaging event for all of our participants two years ago, and we were thrilled that Larry invited us back again in 2018 to continue this new tradition.
The wreaths are beautiful and unique pieces of work that each Big and Little uniquely adorned with different décor of their liking. Each got to take their creations home to enjoy for weeks to come. The memories we've made from spending the afternoon learning from Larry, enjoying hot chocolate around the wood stove, and exploring the beautiful and magical land that Larry lives on will be imprinted in our memories forever. Thank you Larry and Evelyn for such an amazing and enjoyable learning experience again this year!
Another tradition that we are happy to continue with our Littles is our "Shop With Your Big" event. This activity stemmed from the desire to help our Littles think outside of themselves, give back to their loved ones, and practice money management and budgeting skills. It's proved to be a very successful endeavor, as our resourceful and conscientious Bigs and Littles worked to stretch each and every dollar in their budget to get items for their family members. Our Littles beamed with pride as they shared what they had carefully selected for all of their loved ones, and many noted that this was the first time they've ever gotten a present for anyone in their family.
---
---