Big Reward For a Little Time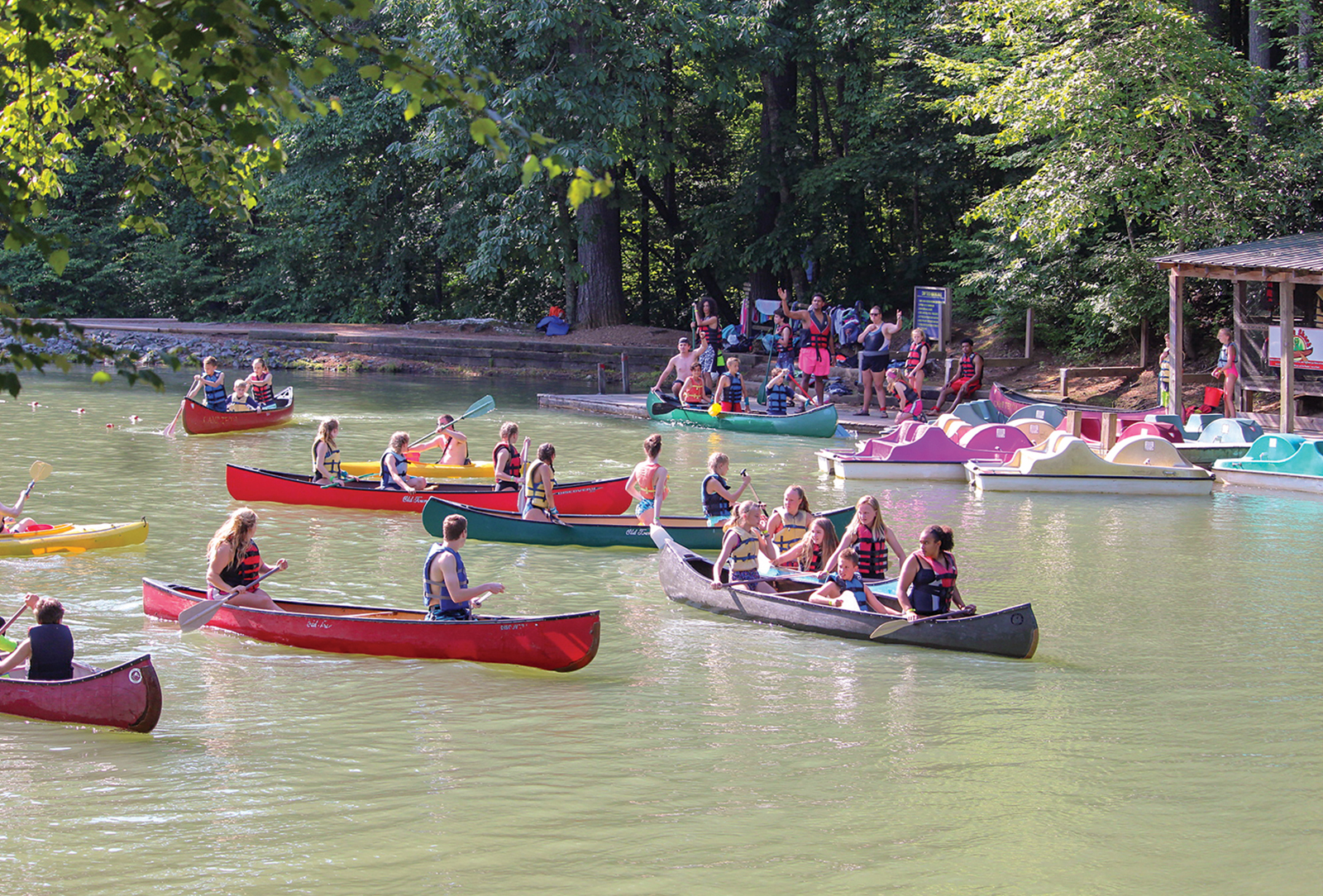 Written By: Elizabeth Spaulding - Big Brothers Big Sisters | Issue: 2018/08 - August
One of the greatest expenses Big Brothers Big Sisters of Cashiers accrues annually also proves to be one of the most rewarding experiences for our Littles.
Each year, our Littles are given the opportunity to go to an overnight camp of their choice free of cost to the family. Not all Littles choose to go, but those that do, look forward to this for months leading up to summer. This year, BBBS of Cashiers sent seven Littles to camps in Western North Carolina.
Lexi was the first camper to head off to camp in Hendersonville this summer. This was her first time being away from her family, and although she is of an adventurous and outgoing spirit, she was nervous when she was dropped off at camp. She got to camp just in time to snag the last top bunk, which anyone who has been to overnight camp knows, this is a coveted possession for the week! Her counselor, Hope, heard Lexi's worries about staying and jumped right in to help encourage her to be brave and think about all the fun things they would do for the week which included rafting, canoeing, rock climbing, swimming in the lake, and ice cream parties they would partake in. Being reminded of this helped to ease Lexi's mind and she quickly unpacked, made up her bunk, and joined her new cabinmates for a week of fun. The lessons that come from this independence, interaction with new peers, inner struggles of homesickness, and adventure are priceless and lead to lots of growth for each of our Littles who take a leap of faith and go to camp.
We are always looking for additional mentors of all ages who would like to commit to being a part of a child's life. Both Cashiers and Highlands branches offer site-based and community-based programs that allow our volunteers flexibility and fun. The school-based program allows mentors the opportunity to assist children with academics and social skills weekly at school. The community-based program enables mentors the freedom to participate in activities that occur after-school or on the weekends twice a month.
If you want to learn more about mentoring through BBBS, please contact Elizabeth Spaulding at [email protected].
---
---