Being a Farmer Ain't for Sissies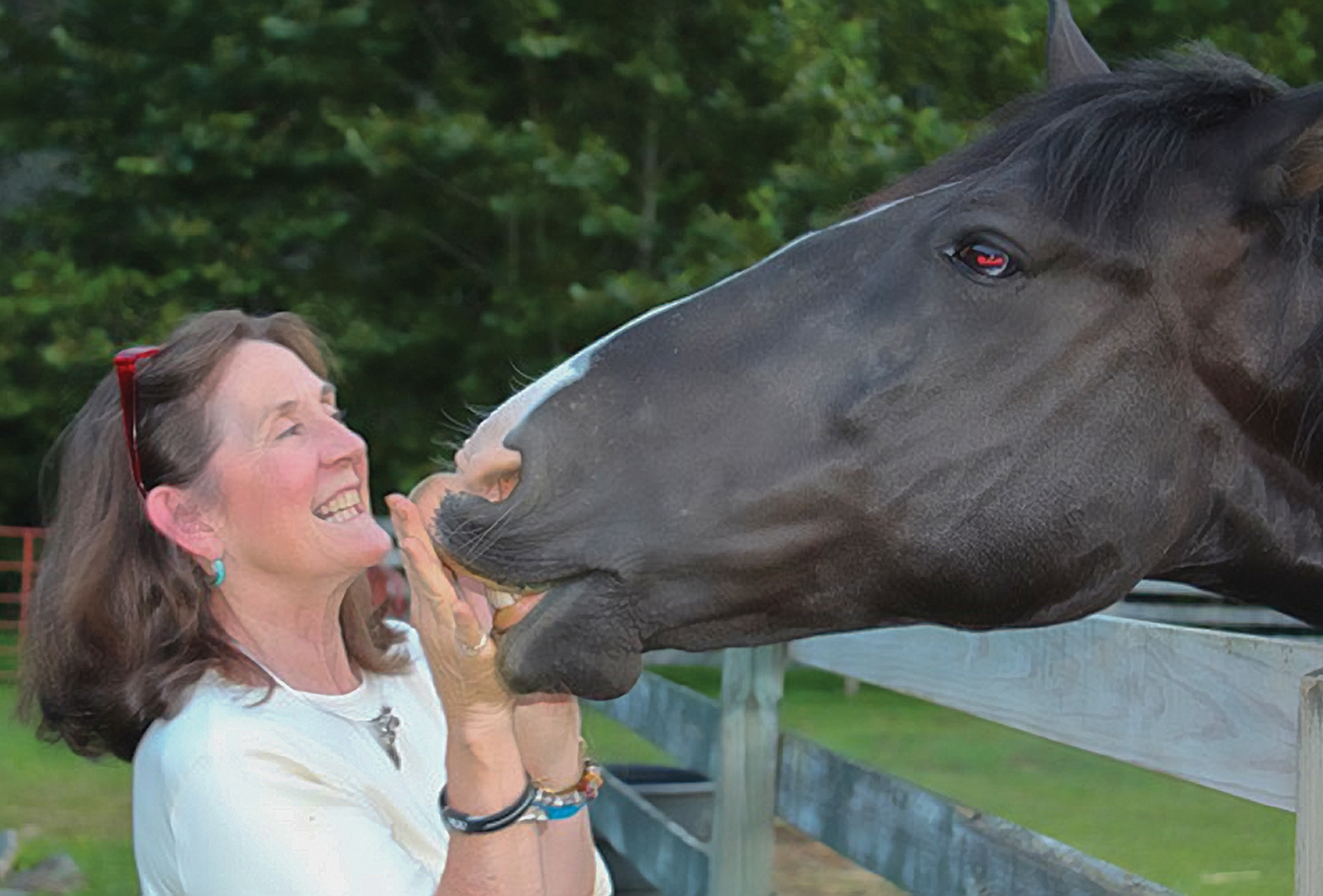 Written By: Sue Blair - Carpe Diem Farms | Issue: 2020/03 - March
Being a farmer in the mountains is not for sissies or the faint of body!
Year-End financial gifts to Carpe Diem have once again helped to bring the hay to the herd. It's a very blessed day when the semi-truck arrives on the farm and the arduous task of unloading nearly nineteen ton of orchard grass from an Amish farm in upstate New York.
There are very few drivers up to the task and I marvel when my hay broker, Don Frank from Southern Pines, coordinates the efforts year after year to get this outstanding hay to us. We purchase two truckloads a year, second cutting. One arrives late summer and the other load is stored in New York for us until needed in the winter to assure we have the same product.
You may ask why we go to so much trouble. It's a matter of sugar and carbohydrate content as well as the quality of hay without chemicals.
We have metabolic horses – borderline type 2 diabetics. We follow the "Safer Grass" research. As with people, it's a balancing act and with horses there is no medicine, only diet, feed and hay, to manage their metabolic issues. When you don't, the problems can be deadly.
Our "hay angels" have all learned over the years how important their gifts on "Giving Tuesday" are to the horses continued health and well-being. This year their collective gifts provided nearly one-half of the $10,300 cost to get the winter hay bought, delivered and loaded in the barn.
If you'd like to learn more about Carpe Diem Farms, a non-profit experiential educational foundation, "Exploring the human potential through equines," please visit carpediemfarms.org.
by Sue Blair,
Carpe Diem Farms
---
---