Bartram's Travels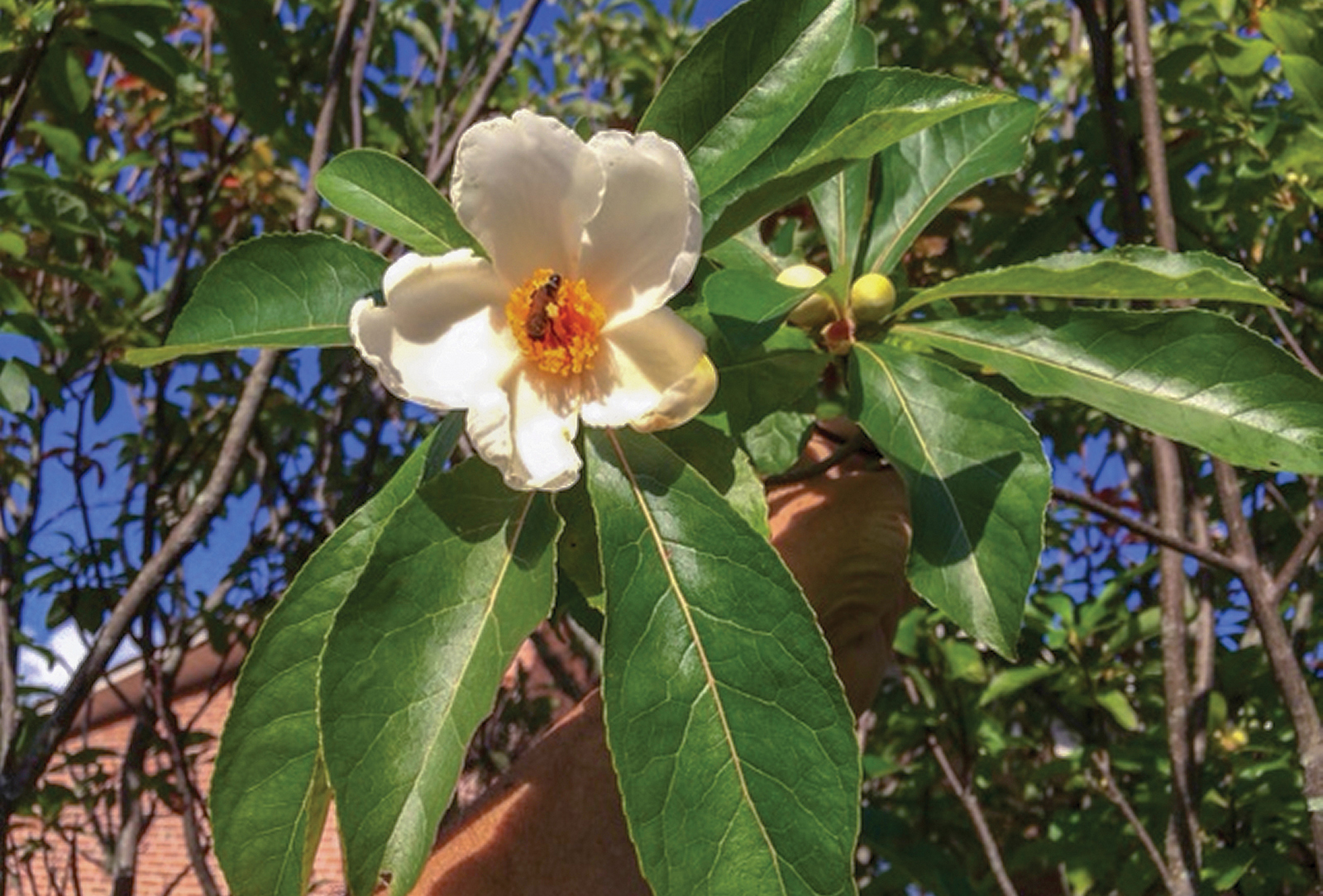 Written By: Julie Schott - Highlands-Cashiers Land Trust | Issue: 2019/06 - June
William Bartram, a botanist and naturalist, traveled the southern colonies that would become North Carolina, South Carolina, Georgia, Florida, Alabama, Mississippi, and Louisiana between 1773 and 1777.
He wrote a series of books called "Bartram's Travels," published in 1791, that became one of the first of a modern genre of books that portrayed nature through personal experience as well as scientific observation. His work describes the relatively pristine natural environment of the 18th century as well as life among the Cherokee, Creek, and Seminole Indians. Bartram's Travels was a big hit in the Americas and Europe.
In 1977 the North Carolina Bartram Trail Society was established and laid out approximately 78 miles of hiking trail that roughly parallels William Bartram's original travels. The NC Trail starts at the Georgia line, passes over the top of Scaly Mountain, over the Fishhawks and into the Little Tennessee River Valley south of Franklin. The trail crosses the Appalachian Trail on Wayah Bald, travels by Nantahala Lake and ends at Cheoah Bald where it again crosses the AT. There are other Bartram Trail segments in South Carolina, Georgia, Florida, and Alabama.
Highlands-Cashiers Land Trust is offering two experiences this month that will help you see our mountains through Bartram's eyes. On Friday, June 21, we will lead a hike along part of the Bartram Trail and hear stories about the man who inspired it from the NC Bartram Trail Society's Brent Martin. EcoTours are available to HCLT members and you can become a member on this hike. To learn more and reserve your spot, contact us at [email protected] or call (828) 526-1111.
Then on Tuesday, June 25, at 5:30 PM join us at The Village Green Commons at the Crossroads in Cashiers for Brent Martin's Blazing Trails – looking into the natural and cultural history of the Bartram Trail. This is part of our Village Nature Series which brings experts in various topics related to our natural and cultural heritage to Cashiers and is co-hosted by The Village Green. Tthere is no charge and no reservations are necessary.
Highlands-Cashiers Land Trust is a non-profit organization that helps people preserve their ecologically rich land which protects the quality of the air we breathe, the water we drink and healthy habitat for all who live here. To learn more
visit hicashlt.org.
---
---