As Winter Unveils The Land, Highlands Cashiers Land Trust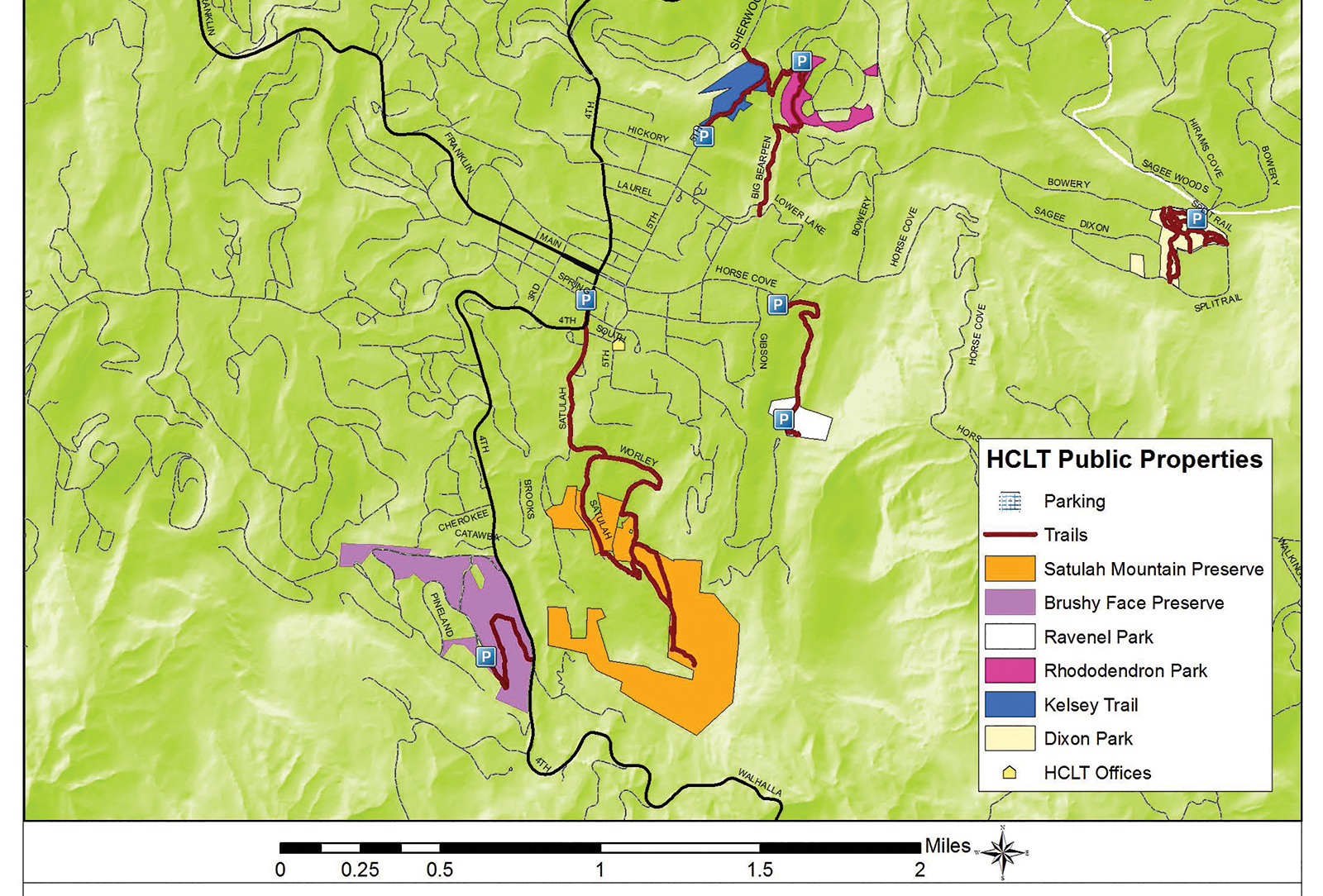 Written By: Julie Schott - Highlands-Cashiers Land Trust | Issue: 2018/01 - Winter
While the weather outside may be cold or snowy, chances are there will be days with pleasant conditions that might encourage you to strap on you hiking boots and hit the trails.
Winter hiking is different from the rest of the year. While the views can be a little less colorful, the lack of leaves can expand views through the woods, unveiling scenery not normally visible during warmer months. Ice and snow can make a proverbial "winter wonderland" but can be a trail hazard so if you are going out to hike this winter, be mindful of the potential for icy conditions.
When one of these pleasant winter days occurs, why not get acquainted with the public trails that are conserved by Highlands-Cashiers Land Trust?
Places like the Satulah Mountain Preserves and Sunset Rock at Ravenel Park are hard to beat for their long-range views any time of year; they are our two oldest conserved properties and have been in our care for over 100 years. Pinky Falls offers a nice walk through the woods that leads to a picturesque riverbank. The Kelsey Trail and Rhododendron Park are close to town and full of evergreen rhododendrons and dog hobble. If you prefer to avoid walking in steep or hazardous terrain, try a gentler path like those at Dixon Woods off Bowery Road, where the view around the pond can be particularly picturesque during those colder days where ice forms on the pond. If you are just looking for a good place to build a snowman, try the McKinney Meadow in Cashiers, HCLT's newest property located in the heart of the historic 107 South corridor in Cashiers. Winter recreation can be fun, just be mindful of the terrain and you can have a truly magical experience.
Though the Land Trust has a handful of public trails and parks for your enjoyment, the majority of the properties we conserve are privately owned and though they are not open to the public they preserve valuable natural assets that help provide clean drinking water, habitat for wildlife and more. To learn how you can conserve your family lands or help us save mountains, contact us at [email protected], (828) 526-1111, or visit us online at www.hicashlt.org. Together we are saving our most treasured places.
---
---