An Innovative Leader | Carpe Diem Farms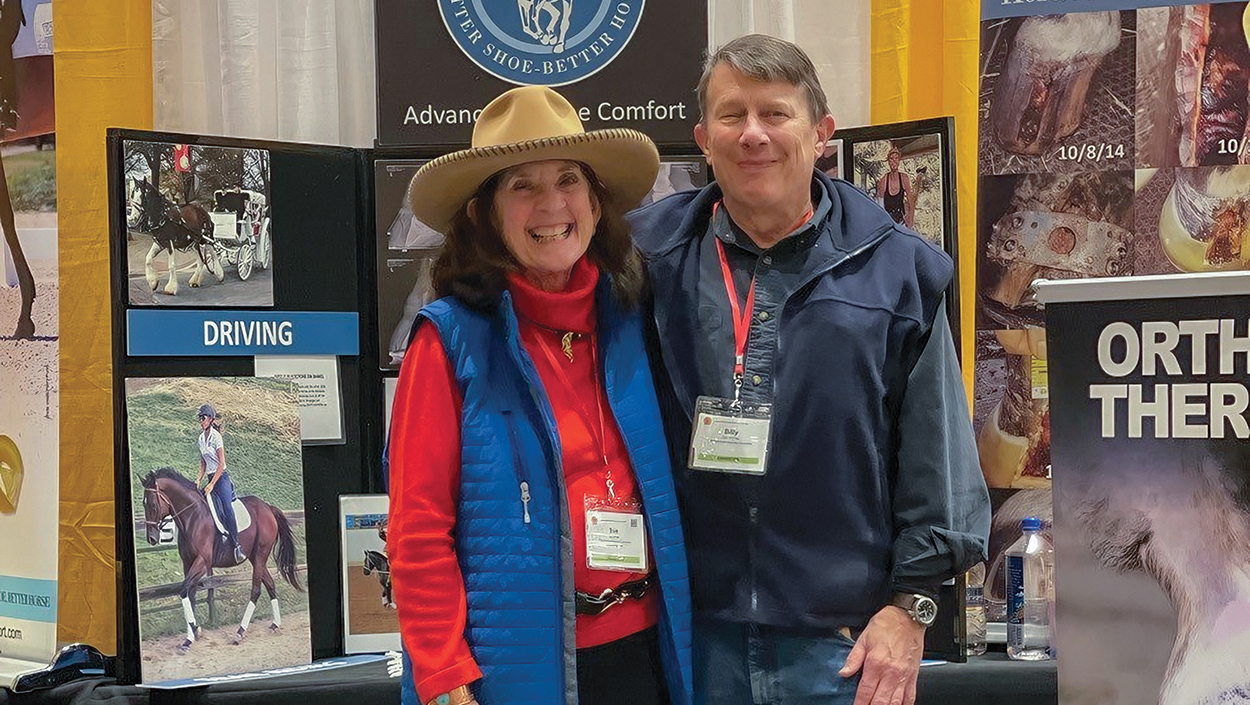 Written By: Sue Blair - Carpe Diem Farms | Issue: March 2023
Easy's Slipper returns to the site of its first triumph.
---
We are heading into Spring at Carpe Diem Farms!  It has been a full and busy beginning to 2023. Weather, frozen pipes, travel for Easy's Slipper, new members of the care team all add up to exciting times.
In late January we showcased the latest developments in Easy's Slipper at the International Hoof Care Summit in Cincinnati, Ohio. Nearly one thousand farriers, veterinarians and horse owners from around the globe attended the highly acclaimed educational seminars, workshops, roundtables while having the opportunity to see the latest in hoof care innovations, equine nutrition and technology.
It was my twelfth year attending this forum and where having a booth I launched Easy's Slipper in 2014. This year, armed with years of research, studies, testimonials and a plethora of products customers from around the world stopped by to share stories of their successes with the slippers, pads, the ease of customization and the innovators we continue to be for their horses.
It is the horses of CDF who have been and continue to be the inspiration for our innovations. We do our best to create right here on the farm in our production center and make their lives better. Those with perfect hooves are also our models to compare what we are looking for. When a veterinarian, farrier or horse owner has a hopeless case, or last resort, they call us. If it's not in our inventory, we go into design mode and create just what the horse needs. Easy's Slipper has become an innovative leader in the hoof care industry.
Who knew a home grown company (Advanced Equine Comfort, LLC) on a little farm (Carpe Diem) in Highlands, NC could make an impact on horses around the globe. We look forward with anticipation all that is yet to be created.
Carpe Diem Farms, a 501(c) 3 educational foundation, "Explores the Human Potential Through Equines."
---
---