Adopt a Shelter Dog | Cashiers Highlands Humane Society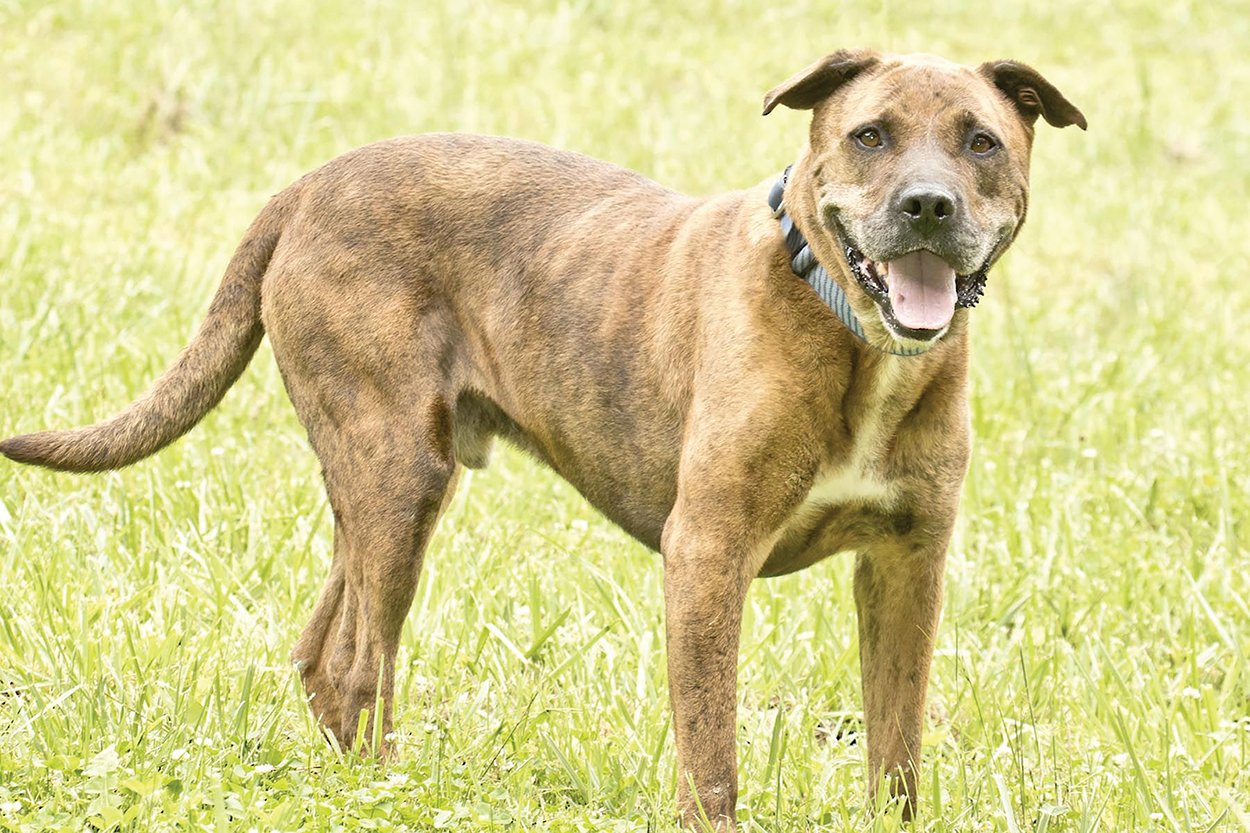 Written By: David Stroud - Cashiers-Highlands Humane Society | Issue: 2021/10 – October | Photograph By: Marty Boone
Sweet Fella is patiently awaiting adoption into a loving home.
---
In addition to multiple community outreach programs, the core mission of the Cashiers-Highlands Humane Society has four parts, with each component equally as important as the others: (1) Rescue; (2) Compassionate Care; (3) Spay/Neuter and; (4) Adoption. 
In honor of October as National Adopt-a-Shelter-Dog Month, this article focuses on the fourth part of that mission.
The Humane Society of the United States classifies cats and dogs as "companion animals". Felines and canines are different from farm livestock, wild animals, and exotic species. Cats and dogs have been bred for the past several thousands of years for companionship.
And what is companionship? Plain and simple – a loving, forever home with a responsible, compassionate human. 
A non-profit no-kill shelter like CHHS does heroic work on behalf of abandoned and neglected animals in our community through the initial rescue, ongoing compassionate care, and spay/neuter of each animal to reduce future unwanted pet overpopulation. But we believe our work is not done until the new adopting family has been found.
And so our work is not done on behalf of a handsome dog named Fella. We have cared for this good fella since April 2018 after his human companion passed away. His human was an amazing animal lover known for such kindness that when he discovered some small mice living in the glovebox of his truck, he insisted before his passing that the mice be left alone and not be disturbed. We were also honored to care for this gentleman's two other dogs and two other cats until we found forever homes for those four. Fella has patiently waited for his turn for a new human companion, and we won't give up until he finds his perfect match.
You can learn more about Fella by visiting our website at chhumanesociety.org or call us at (828) 743-5752. Established in 1987, the Cashiers-Highlands Humane Society is a 501(c)(3) non-profit animal welfare organization located at 200 Gable Drive in Sapphire, one-and-a-half miles east of the Cashiers Ingles in between Cedar Creek Club and Lonesome Valley on Highway 64. Tax-deductible donations to support our lifesaving work can be mailed to: CHHS, P.O. Box 638, Cashiers, NC 28717.
---
---