A Wish Come True, Peggy Crosby Center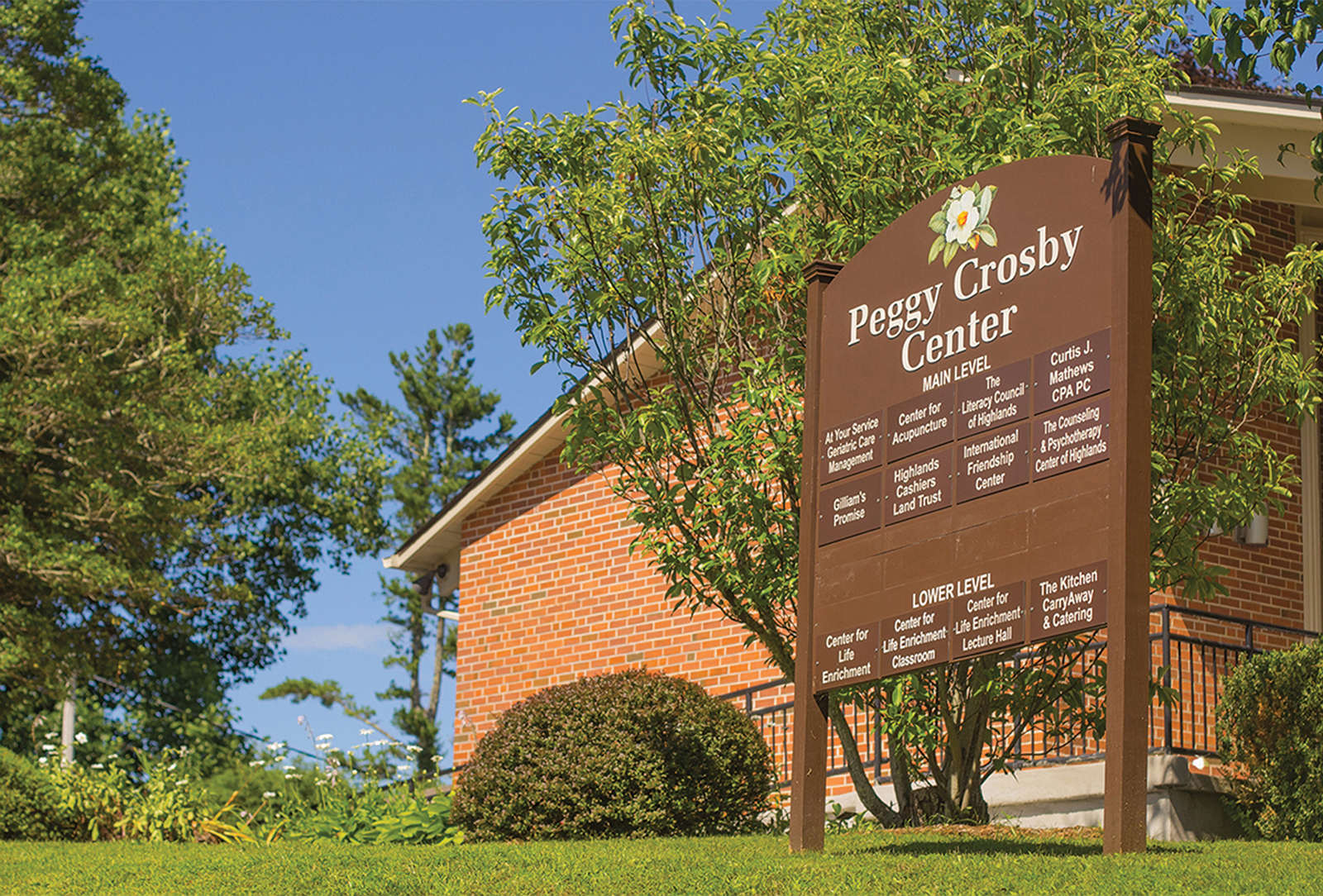 Written By: Ellis McIntyre | Issue: 2018/05 - May
You know it now as the Peggy Crosby Center, but did you know it once housed Highlands' first hospital?
When the present hospital was opened, a group of visionary citizens inspired by one man's wife arranged the purchase of the then-vacant building. She had asked for a birthday present more permanent than just another sweater or piece of jewelry. Since 1996 Highlands has enjoyed affordable office space for non-profit organizations and small businesses providing community services. On a recent visit, Mrs. Crosby, now Peggy Crosby-Thompson, was pleased with the community benefit of her gift.
The vital services offered by these entities are key to the well-being of the community. Via affordable rents, the board of directors ensures that these agencies can focus the majority of their funds on their clients. PCC's rents are modest − just enough to cover operating expenses for the building. Building improvements are funded by grants and donations. Since 2010, "The Peggy" has been completely upgraded. Tenants revel in their refurbished square footage while applauding updated infrastructure, increased parking, and enhanced landscaping.
PCC's tenants bring new life to our community by helping immigrants learn to live in America, by teaching children and adults to read, by offering a wide variety of adult classes covering the arts, geography, technology, history, the environment and more. Other PCC tenants ease the lives of those in mental or physical pain or enhance our lives with a multitude of tasty foods.
Long-time Board Member Bill Staples says, "We want to keep this wonderful property a place where our tenants will grow and flourish. We hope to fill their needs and keep our building in good condition to foster a sense of community."
Enjoy the benefits of the PCC. Give back through an annual donation. Together, we all benefit.
---
---