A Pool of Talent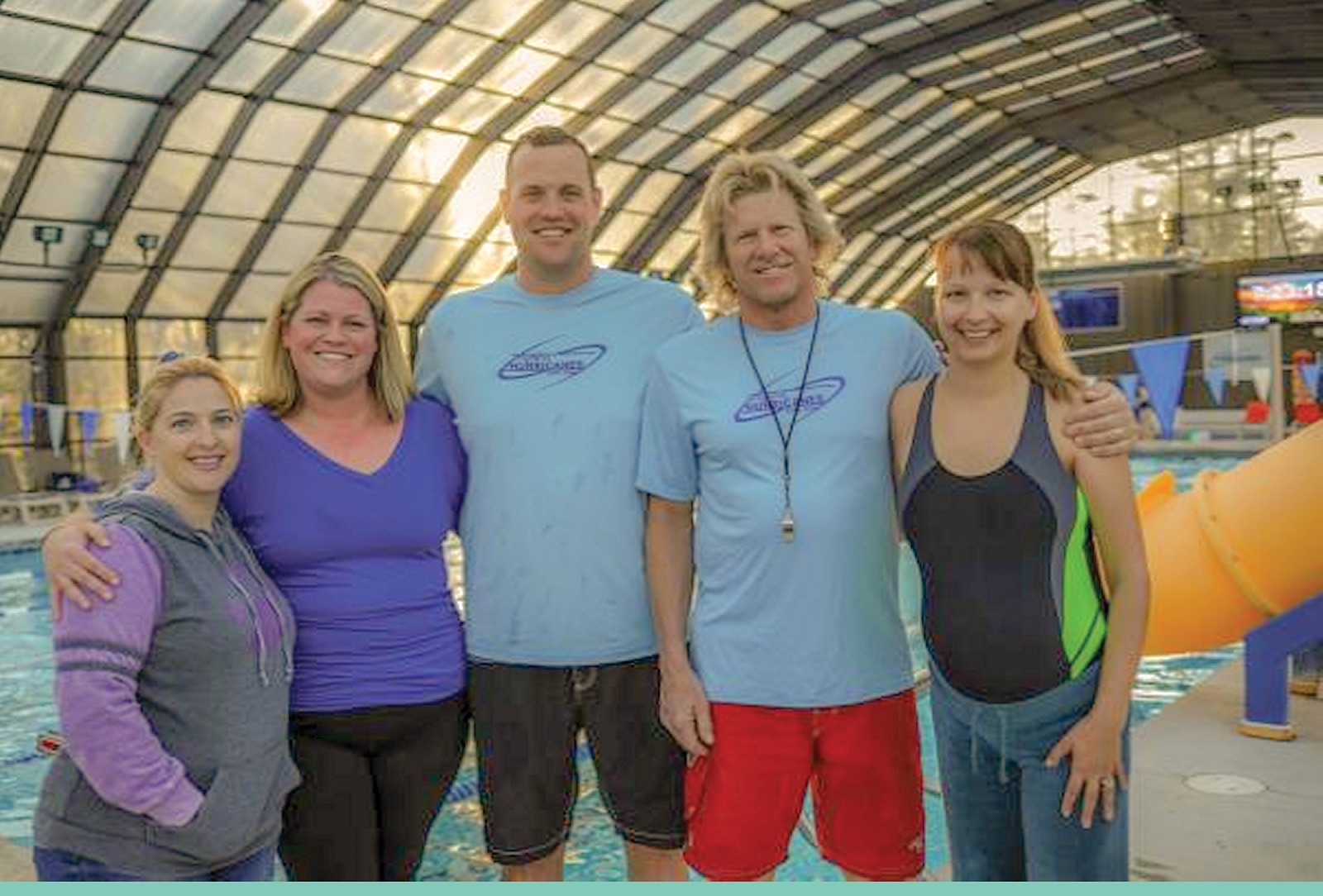 Written By: Mary Jane McCall | Issue: 2019/04 - April
One of the things that make life on the Plateau so special is that so many people give back to our community in some way, sharing their time, gifts, and talents with others, often in a very quiet and unassuming manner.
One such group of people who give freely of their time and talents are the volunteers that coach the Highlands Hurricanes swim team. The Hurricanes currently have 65 members from 5 area schools.
Head Coach Steve Hott, joined by assistants Jordan Kenter, Debbie Kenter, Anna Jestin, Jackie Powell and Julie Hughes, spends countless hours coaching. Throughout the years many others have stepped in and given much to the team. Coach Hott says that Tay Bronaugh was particularly vital in the early years.
Hott, who has enjoyed swimming most of his life, at times competitively, and other times for recreation, feels that it was serendipitous that he visited Highlands during his college years. During that visit, he met the Rec Park Director who had aspirations of starting a swim team. He helped out then, but took a break, during which time the team disbanded.
In 2014, current Rec Park Director Lester Norris wanted to start the team again. Hott picked up right where he left off, and the next generation swim team was born.
When questioned about his undying passion for helping young athletes excel, Hott says that the beauty of swimming is that it is a sport in which kids compete individually, and in team events, and in doing so they learn a unique set of skills that serve them a lifetime.
Jordan and Debbie Kenter, who have two children on the team, Chase and Blake, began helping when they noticed there was a need to fill. The team was growing, and coaches were needed. They delight in seeing children of all ages and abilities working together and forming a very special team bond.
Anna Jestin echoes that "the team is an incredible community. It shows when five-year-olds cheer for their teammates, when 15-year-olds coach the little ones, and when parents cheer them all on. It is our 'village' helping us raise caring, responsible and dignified little humans."
Jackie Powell whose children, Jordan and Justin, are team members, enjoys the excitement of working with the youngest on the team who are eager to learn the technical aspects of the sport, and realizing a life lesson along the way-strong basics are key to success.
---
---