A Park for the People | The Village Green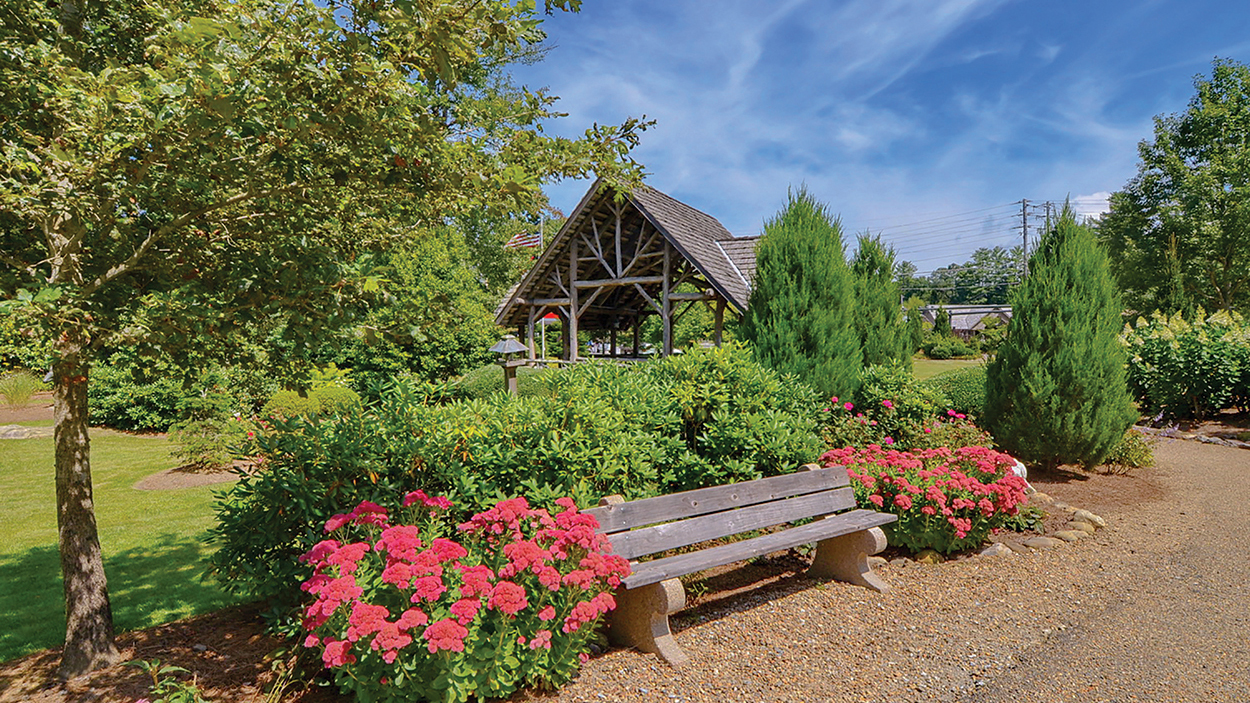 Written By: Ann Self - The Village Green | Issue: 2020/12 - December
The value of The Village Green has never been more apparent than in this off-the-rails year.
---
For more than 25 years, The Village Green has been a park for the people. 
Today this has never been more true. The Village Green has been a sanctuary and place of solace for the community during this pandemic crisis. The fresh air, expansive views and ample space for social distancing allow us to recharge physically and mentally during these unsettling times.  
Every day, we welcome visitors to the park walking dogs, admiring the gardens, birdwatching, sketching and reading, to name a few of the many safe, therapeutic ways we are enjoying The Village Green.  
Frank Lloyd Wright once observed, "Study nature, love nature, stay close to nature.  It will never fail you."  
Something about being in nature calms our nervous system and reduces our stress hormones. Being in nature encourages us to take deeper breaths and live in the present moment, which is essential for mental health.  
The Village Green has seen more people in its 13+ acres of green space in the heart of Cashiers during 2020. This increased use has strained resources, necessitating additional maintenance and repairs at a time of tremendous financial constraint. 
As you know, The Village Green operates without any government funding and depends on the generous support of friends like you.  If you've found moments of tranquility and restoration in The Village Green, would you please consider making a secure online donation at our website (VillageGreenCashiersNC.com), text an amount to 828-293-4990 or mail your contribution to P.O. Box 2201, Cashiers, NC 28717. Remember, that because we are a 501(c)(3) organization, your gift is 100 percent tax deductible.
In years to come, the need for this treasured park for the people in the heart of Cashiers will remain and The Village Green will continue to be the principal community gathering space.  Please help us ensure that future generations will discover the benefits of this unique sanctuary. 
---
---