A One in a Million Horse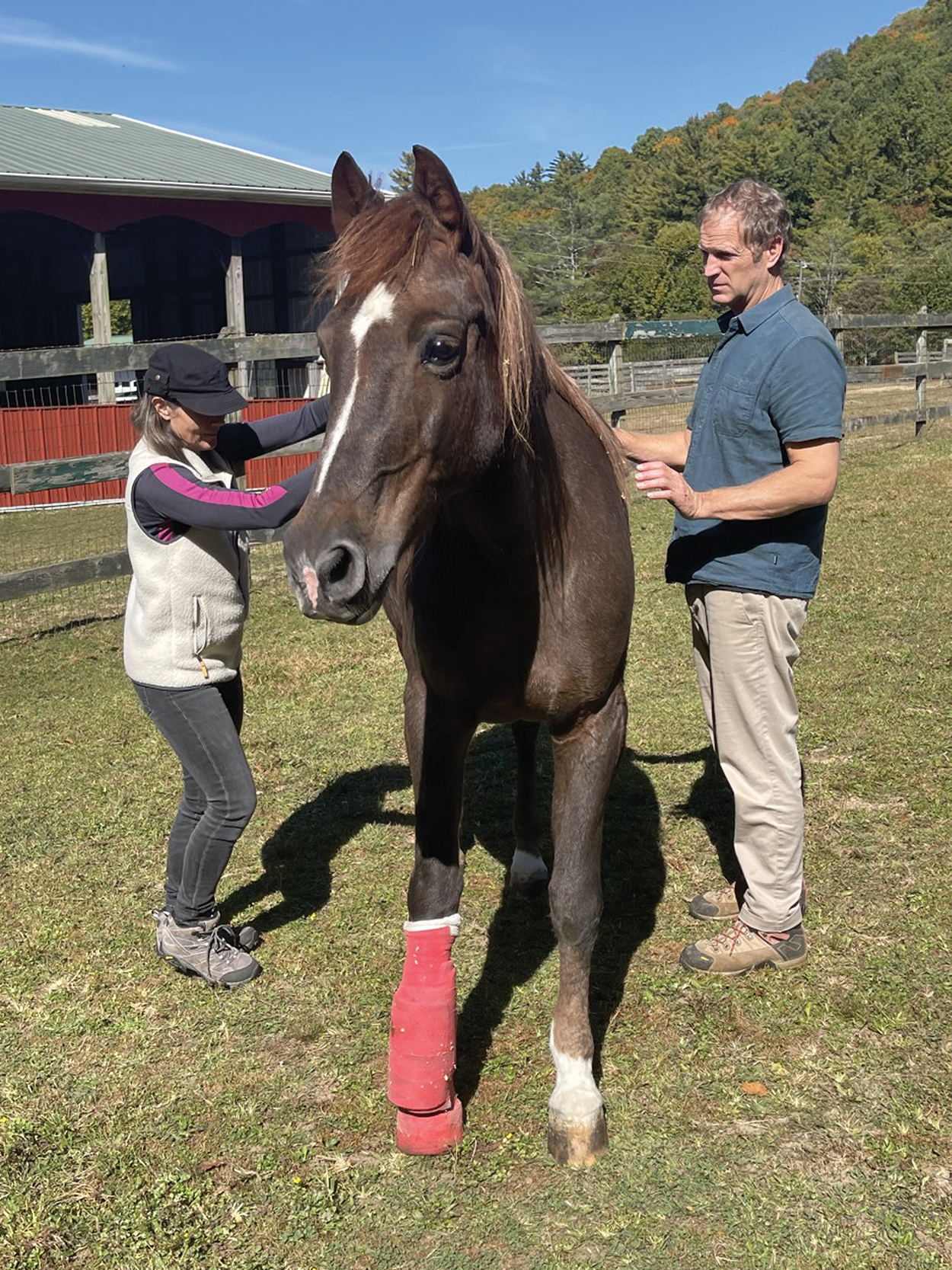 Written By: Sue Blair - Carpe Diem Farms | Issue: Winter - 2023
Battersea Tracy's courage and gentle spirit provide lessons for everyone dealing with hardship.
---
It's hard to imagine that winter 2023 marks the beginning of our 26th year of Carpe Diem Farms.
Happy New Year to all our readers old and new.
We begin the year with six magnificent horses, two dogs, two indoor cats, one feral cat and a small racoon who shares the wild bird feeders. We stay busy caring for the aging herd and being innovative with new and creative ideas for our 19-year-old Morgan, Battersea Tracy. As long as she wants to fully participate, we will help her stay as healthy and happy as possible living with her herd.
After Tracy's original hoof infection, she has survived four surgeries, loss of the medial wing and a portion of her coffin bone, a frozen fetlock joint, loss of muscle mass in her shoulder and damage to the contralateral stifle joint – yes, a lot. She is four years' post-first surgery, happy and living with her human and equine friends.
She is a one-in-a-million horse. Her grit and determination keep our creative juices flowing. We have invented a plethora of innovative ways to help other horses faced with similar issues. We are working on educational materials as well as prosthetics, and specially created Easy's Slippers and other hoof and leg specialty products for veterinarians, farriers, and owners about what we have learned and accomplished. Our hope is to help others so the horses they own and serve can be helped to live better lives.
We welcome visitors to the farm by appointment and look forward to sharing with you more exciting news as Tracy provides more opportunities for teaching and learning. 
May 2023 bring you many opportunities and possibilities to be your own Best self.
Carpe Diem Farms, a 501(c)(3) educational foundation, "Exploring the human potential through equines."
---
---