A Most Wonderful Time at Carpe Diem Farms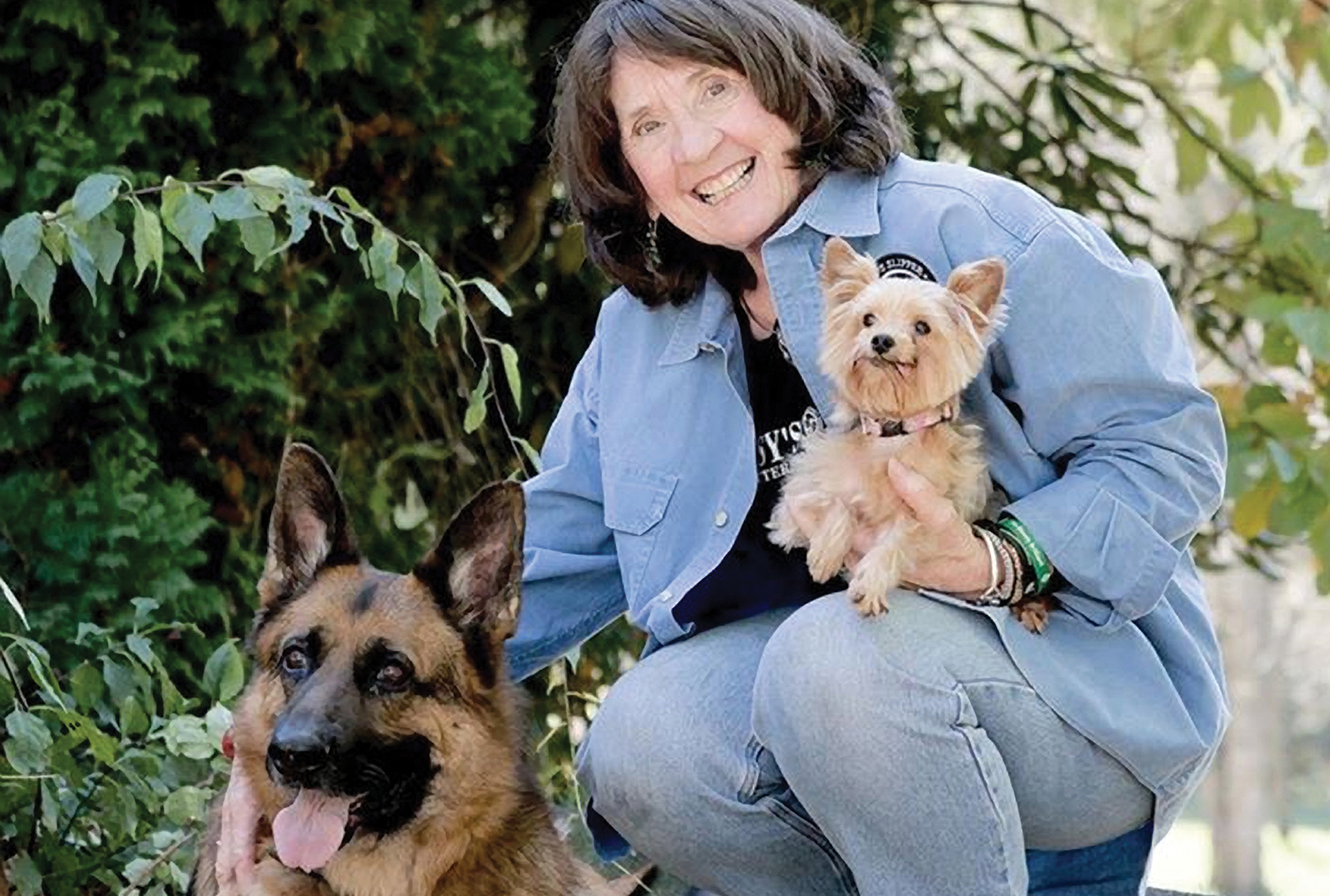 Written By: Sue Blair - Carpe Diem Farms | Issue: 2017/12 - December
It's been a blessed year at Carpe Diem Farms. Christmas has come early in several ways.
Nearly five years have passed since we added to our farm family. Our newest resident, Ellie Mae, is a five-pound bundle of energy who brings lots of joy to our daily life. The three-year-old Yorkshire Terrier rescue has made herself right at home with the other two dogs, two cats, and nine horses. She's been busy making lots of friends as she travels about.
For those of you following the horses and the journey of Easy's Slipper, we have lots to share. For 35 years, David Compton has been the owner/operator of the Old South Carriage Company in Charleston, South Carolina. His desire to provide the best for his herd of 30 Percheron and Belgium Drafts led him to invite us to put slippers on his horses. We traveled to Sugah Cain Plantation on John's Island, where the horses reside when not in the historic district, to work with their farrier on how to install the slippers. The goal is to have slippers on all 30 of the working herd after the road test on the first five. The slippers will provide the horses with protection for their hooves, shock absorption, and shock vibration dissipation, as well as joint, back and hip support. We'll keep you posted.
Our attendance at regional and national veterinarian conferences has enabled us to share the story of the horses of Carpe Diem and the development of the slippers, expanding usage across the U.S. and Canada. Three new patents have been filed and accepted, launching the "Performance Line." The University of Florida slipper study is in the third and final stage, with completion and publication
in February.
We hope that your December is most wonderful too! Merry Christmas and a very Happy New Year from all of us at Carpe Diem Farms, a 501c3 experiential educational foundation.
---
---