A Lot Like Eden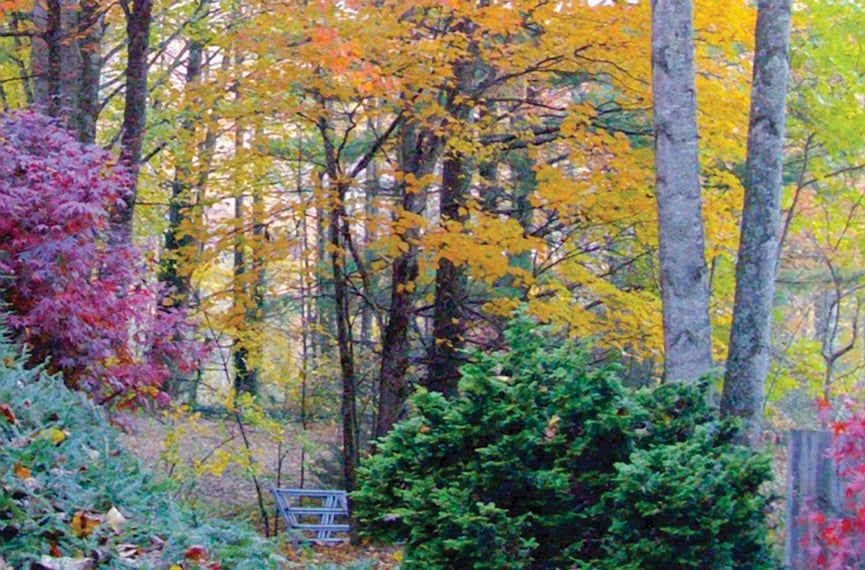 Issue: 2015/12 - December
Four new unique properties will be conserved with Highlands-Cashiers Land Trust in 2015 – they protect water, wildlife habitat and public views. Your land trust has been conserving our most treasured places here locally since 1909 and thanks to our supporters, we are able to protect the quality of the air you breathe, the water you drink, and a healthy habitat for all who live here.
We are close to completing an easement on a 220-acre tract near Cullowhee that protects rare wetland seeps. Another easement in Horse Cove will help to protect a portion of the Horse Cove Bog. Also, a large land donation in Highlands will conserve several significant old growth stands and a portion of the Satulah viewshed. The fourth property is called Eden and it conserves almost 30 acres of intact forestland in Jackson County, 1700 feet of streams and significant views.
Every property has a story and this is a glimpse at Eden's…
Bill Ray loves to hike. While living in Atlanta, he and his late wife Bamby and their two dogs were looking for new places to explore together. When they discovered the plateau in the early 1990s, he and Bamby started looking for a summer home here. After a long search they found the perfect place – it was love at first sight! Bamby decided this was the place where they would spend many
more seasons.
Conserving Eden was always Bill and Bamby's plan. Bill explained that he did not want to risk their property one day becoming the byproduct of poorly planned development. The Eden conservation easement was created in honor of Bamby and her father, Louis Zimm, who was one of the early foresters in the South. We are thankful that the Rays found HCLT and are honored to help them conserve their family land. It will forever remain the special place they fell in love with.
To learn how you can help us conserve more of our most treasured places contact us at hicashlt.org, (828) 526-1111, or [email protected]. From our Land Trust family to yours – happy
holiday wishes!
---
---