A Little Love for Their Bigs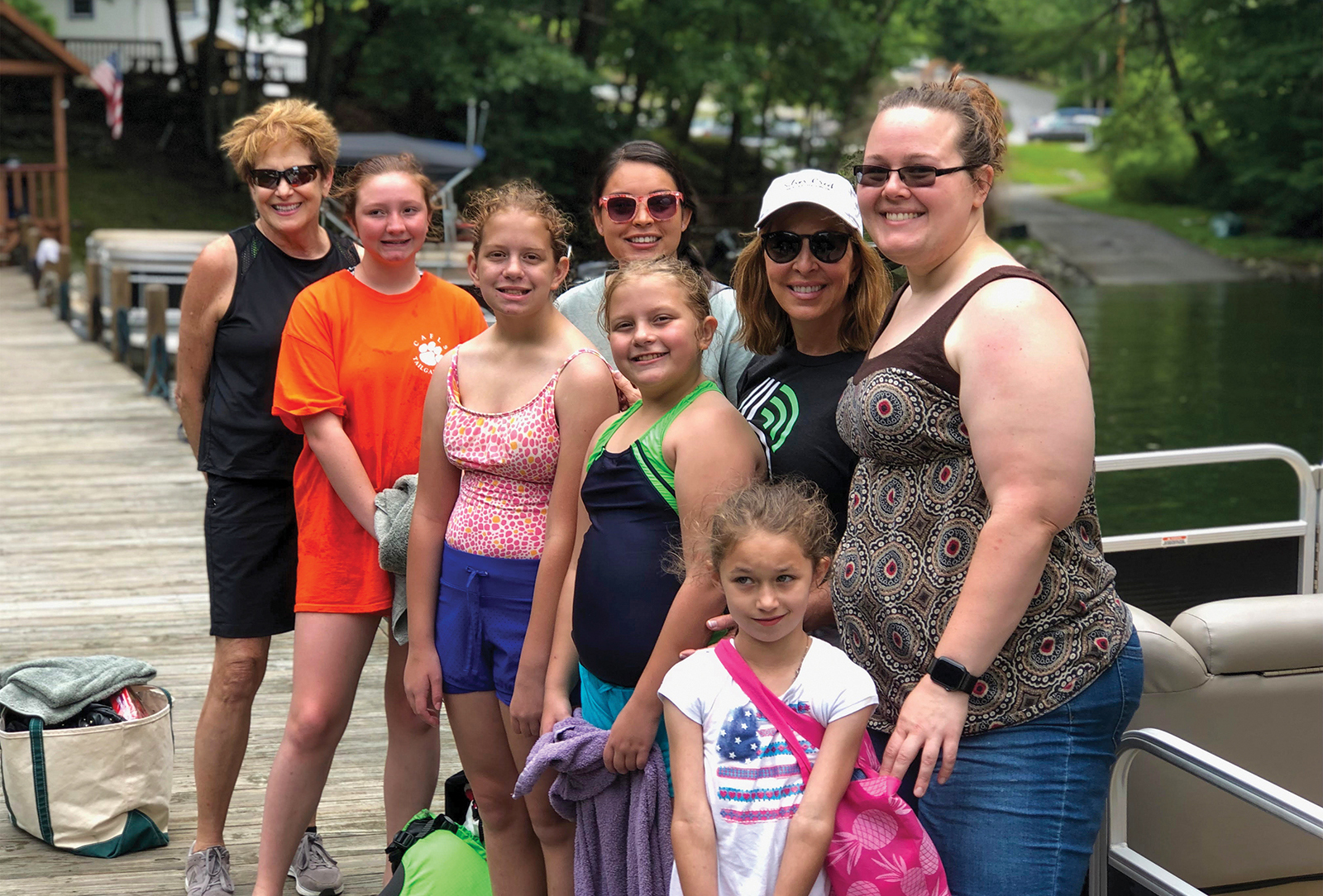 Written By: Danielle Hernandez-Juarez | Issue: 2019/08 - August
The Fifth Annual Cashiers Croquet Tournament was a great success this year!
The Cashiers BBBS community is incredibly grateful for the support and generosity of attendees and sponsors. Without you, Big Brothers Big Sisters of WNC in Cashiers wouldn't be able to support and advocate for local children like we do!
While the Croquet Tournament was a success and had onlookers on the edge of their seats at times, our Littles and Bigs stole the show by interacting with guests, players and staff members at the Country Club of Sapphire Valley before, during and after the tournament.
Our Big Sisters who attended, Jan Newton and Bambi Famous Kaine, were eager to share their love for the program and their support for the growth of their Little Sisters.
Meanwhile, Little Sisters Amber and Bella demonstrated how the program has helped them explore and enhance interests and build courage. The centerpieces were designed by Bella and received many mentions from luncheon guests, with some even requesting to know who had provided such beautiful floral arrangements. Amber spoke with lunch guests about how their contributions have helped her attend summer camp for the first time this year.
Recently, Littles and Bigs participated in the Lake Glenville clean-up on June 22. One of the common interests and teachable moments includes that of giving back to the community. Bigs (Bambi Famous Kaine, Jan Newton and Karla Magana-Almanza) collaborated to bring Little Sisters (Bella, Kira and Amber) together for a day of thankful volunteering on the lake. This team of Big Brothers Big Sisters participants worked hard to search and retrieve trash and other items from the beautiful waters of Lake Glenville, followed by afternoon fun in the sunshine!
Our Big and Little teams, and program coordinator Danielle Hernandez, would like to thank Friends of Lake Glenville for hosting the event and for their very warm gesture of providing t-shirts for Littles who participated!
We are incredibly proud of our Little Sisters for stepping outside their comfort zones and sharing with supporters of the BBBS program their love for their Bigs, participating in community volunteer events, and their overall growth in self-confidence!
If you would like to learn more about how you can become a Big Brother or Big Sister to a child in our local communities, or make a donation to the program, please visit bbbswnc.org.
---
---