A Beautiful Challenge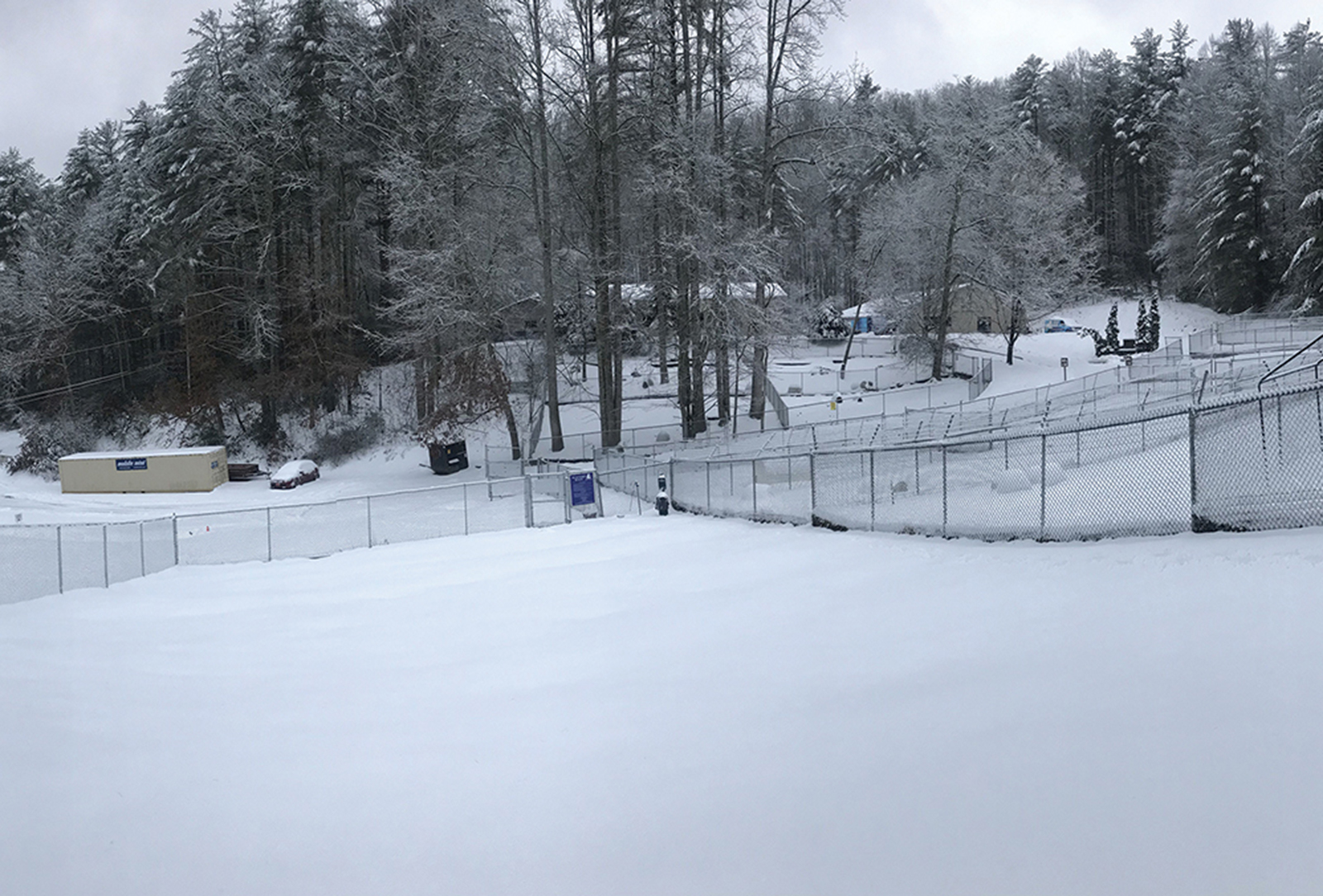 Written By: David Stroud - Cashiers-Highlands Humane Society | Issue: 2019/12 - December
Winter in the North Carolina mountains is always a beautiful time. But cold weather, icy roads and heavy snow pose a challenge to our mission to save lives and provide compassionate care.
Adoptions drop during this time but the strays we rescue still come in each day, and our expenses soar as we pledge to be a warm and safe shelter from the storm for the abandoned, neglected and abused animals in our community.
Nearly 500 animals pass through our doors each year, each one receiving daily nutritious meals, monthly flea/heartworm preventatives, vaccinations, and any and all necessary veterinary treatment. Not to mention a heaping daily dose of tender loving care from our staff and volunteers.
CHHS helps reduce pet overpopulation through our low-cost and free spay/neuter program (which has provided low-cost spay/neuter for more than 3,000 animals in the past six years); our pet pantry program, which distributes more than 15,000 pounds of free dog and cat food each year to animal-loving families facing financial hardship; low-cost rabies vaccinations to keep pets safe and in compliance with North Carolina law; and humane education programs like our summer Critter Camp which teaches children important life skills like dog bite prevention, canine body language and responsible pet ownership.
Please consider a tax-deductible gift to fund our lifesaving work. You can donate in one of three ways:
• Please mail your check to: CHHS, P.O. Box 638, Cashiers, NC 28717;
• You can charge your donation to your credit card by calling us at (828)743-5752;
• You can make a donation on our website by visiting CHhumanesociety.org and clicking on the red "Donate" button on the top right of the home page.
Your charitable donation of any amount is so appreciated and needed now more than ever. Thirty dollars feeds a shelter pet for a month. Fifty dollars will pay for a spay or neuter. One-hundred dollars provides the funds for a year's worth of vital vaccinations and preventatives. Gifts of greater amounts will significantly help with the veterinary care for our special-needs animals. Our shelter pets, once abandoned in their past, now have a second chance at life and a second chance to love because of your kindness and generosity. Thank you so much for your support.
Established in 1987, Cashiers-Highlands Humane Society is a 501(c)(3) non-profit no-kill animal shelter that receives no state or county tax dollars, and no funding from any national animal organization. CHHS is located on Highway 64 in Sapphire, two miles east of the Cashiers Crossroads and is open from 10:00 A.M. 4:00 P.M. Monday through Saturday.
---
---