25 Years of Carpe Diem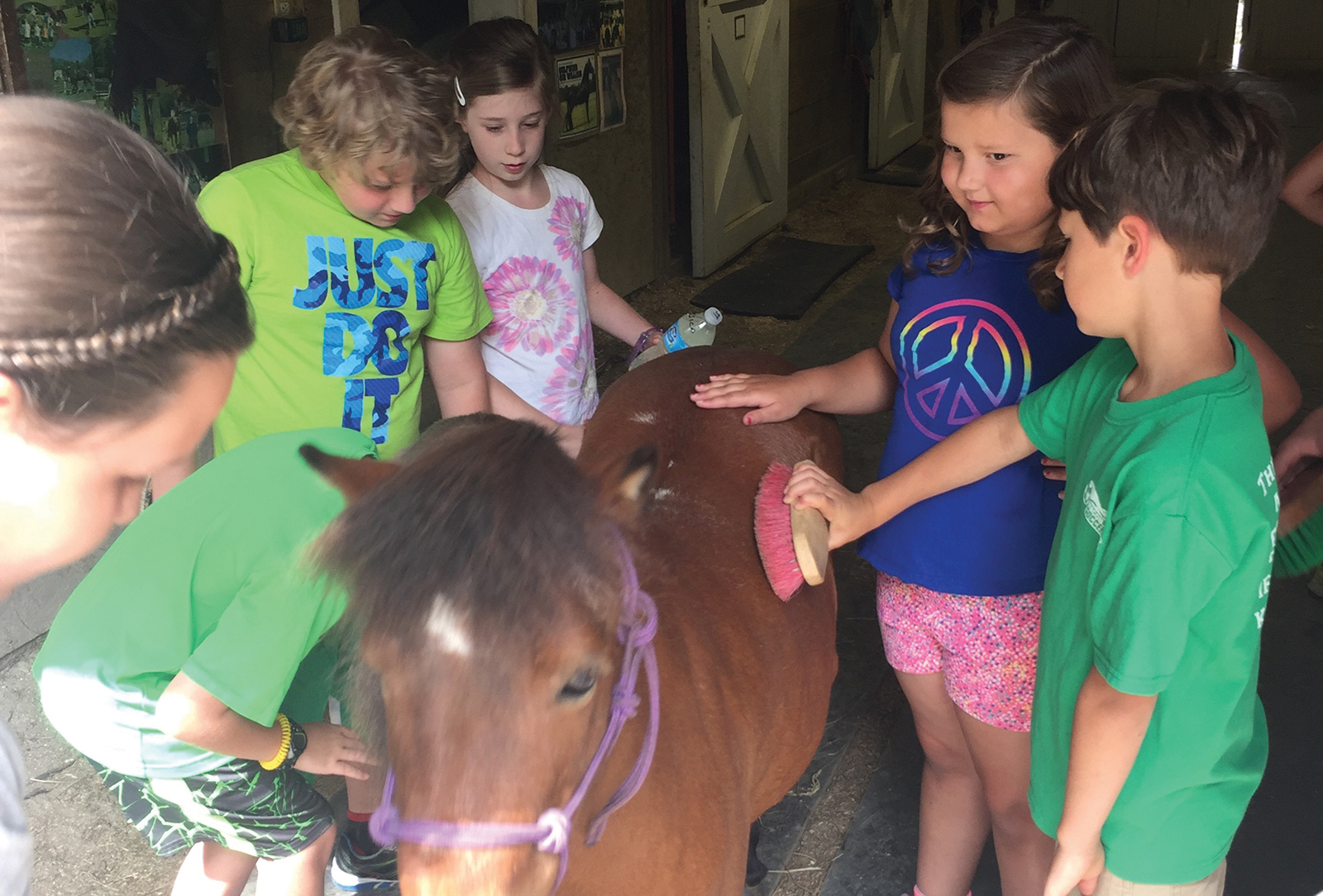 Written By: Sue Blair - Carpe Diem Farms | Issue: 2017/03 - March
Here's to the crazy ones. The misfits. The rebels. The troublemakers. The round pegs in the square holes. The ones who see things differently. They're not fond of rules. And they have no respect for the status quo. You can quote them, disagree with them, glorify or vilify them. About the only thing you can't do is ignore them. Because they change things. They push the human race forward. And while some may see them as the crazy ones, we see genius. Because the people who are crazy enough to think they can change the world are the ones who do it. (1998 Apple Think Different Campaign.)
I could have written these words myself in 1991 when a small group of committed individuals joined with me to create Carpe Diem Farms. We were designing a future place where individuals, families, men, women, and children could interact with nature, participate in experiential learning with horses, learning teamwork and communication skills, while partnering with others. It would be a farm atmosphere, complete with chores like composting, organic gardening, caring for the horses and the place. It was about enjoying the bounty of the land, its creeks, trails, and waterfall far from the electronics, crowds, and lives added noises that keep us from listening to the still small voice within. We knew if we could build it they would come.
On January 27, 1992, we received our 501©3, not-for-profit educational foundation. Now 25 years later we continue to provide life-enhancing and -changing programs and activities for students ranging in age from 3 to 83, all with the horses as our teachers.
As you can imagine, it takes a lot to feed and care for nine horses. Recently we had a hay crisis due to the 2016 drought. We reached out on our Facebook page to raise $2,500 to help with the $7,700 hay bill and our crazies responded. Forty-nine individuals knowing they too help to change the world donated $5,100! We are blessed.
CDF is located at 544 Western Rhodes Drive in Highlands, and can be reached at (828) 526-2854 or by visiting carpediemfarms.org or on Facebook.
---
---