Vineyard Dreams and Mountain Allure
Written By: Marlene Osteen | Issue: October 2023 | Photograph By: Mary Gilian
For Guy Davis, the road from the vineyards of Sonoma County led to Highlands and his High Country Wine & Provisions.
---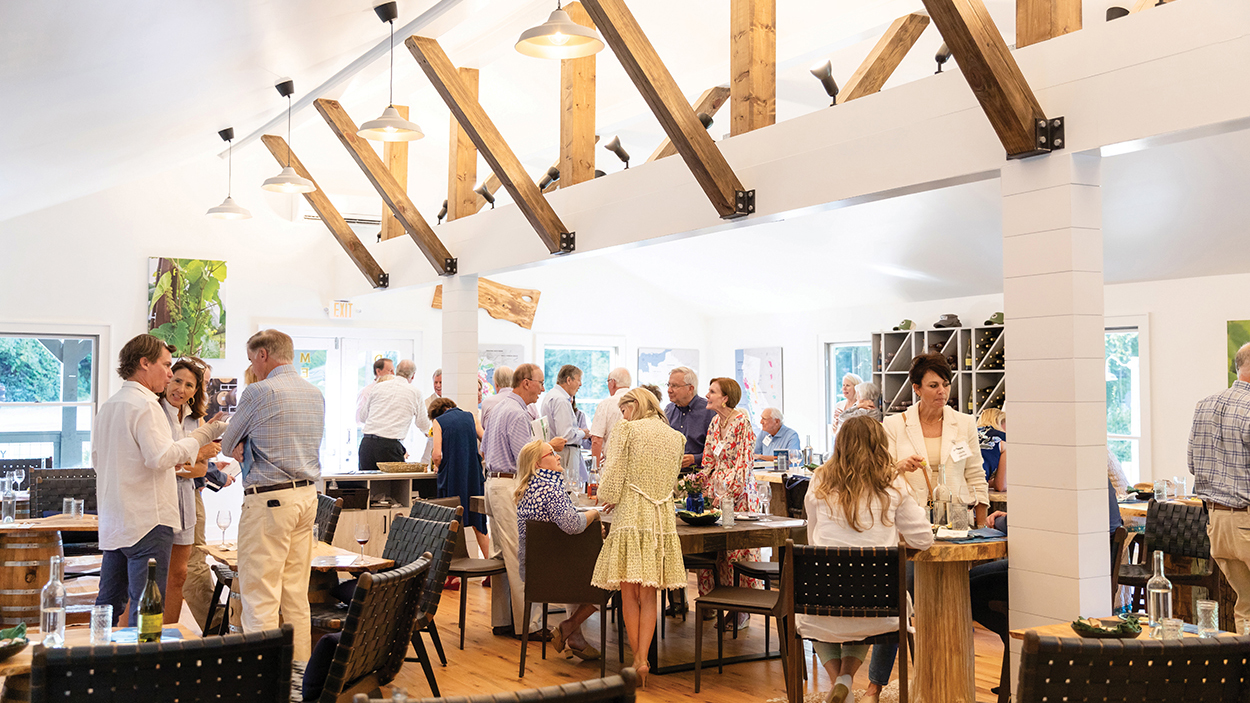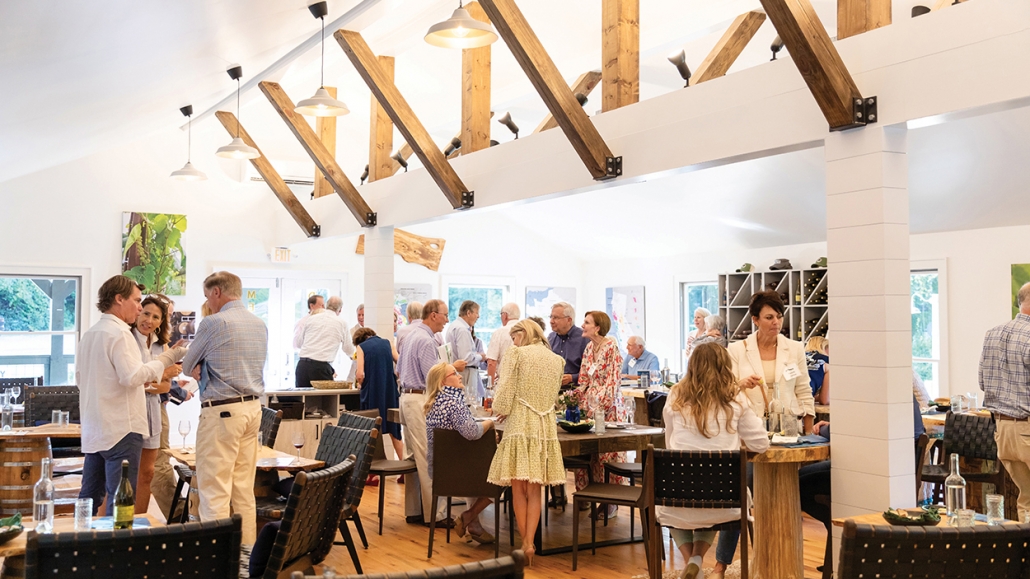 In October 2017, Sonoma winemaker Guy Davis watched helplessly as wildfires raged across Northern California, burning over 245,000 acres. As images of blazes circulated by news outlets and on social media led visitors to question the region's safety and cancel trips, Davis wondered how long it would take for the California wine country to lure tourists back. For years, he had wanted to open a second tasting room in Highlands to split his time between the small mountain town he had come to love and his Healdsburg winery. Perhaps the time had come.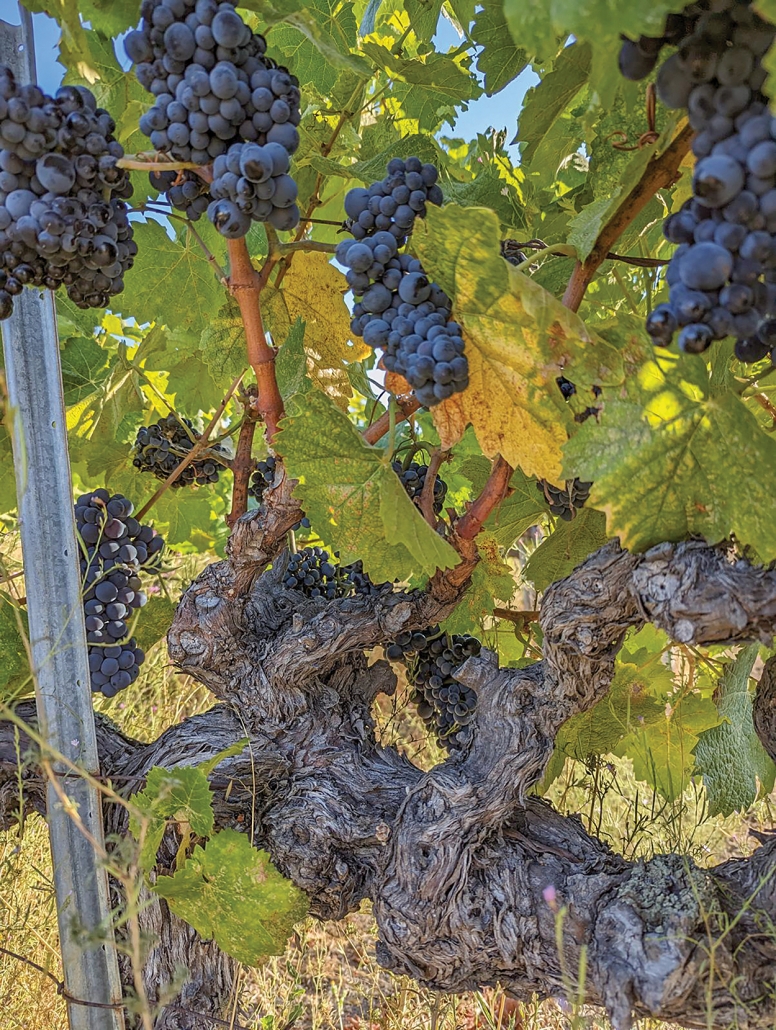 It could be said that the recent opening of Guy Davis's Highlands tasting room, High Country Wine & Provisions, was brought about by the consummate coincidence of vineyard dreams and mountain allure.  It was the realization of a vision decades in the making.  After all, the journey took more than 40 years.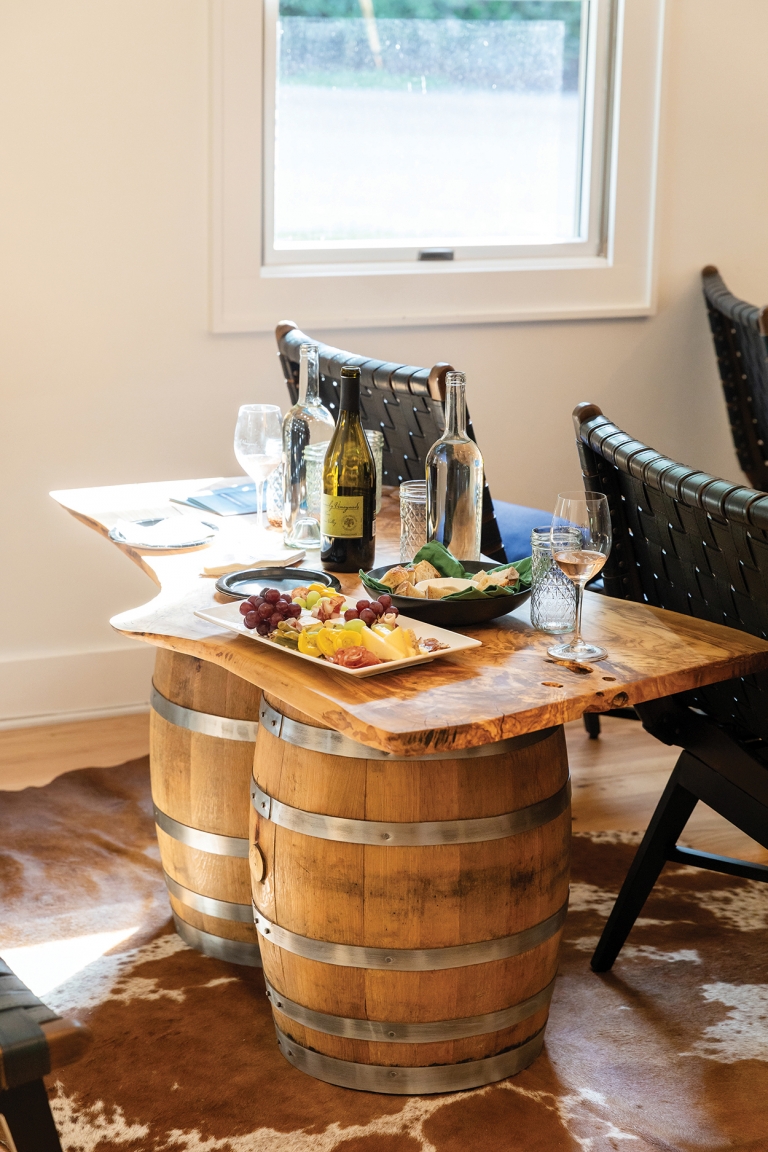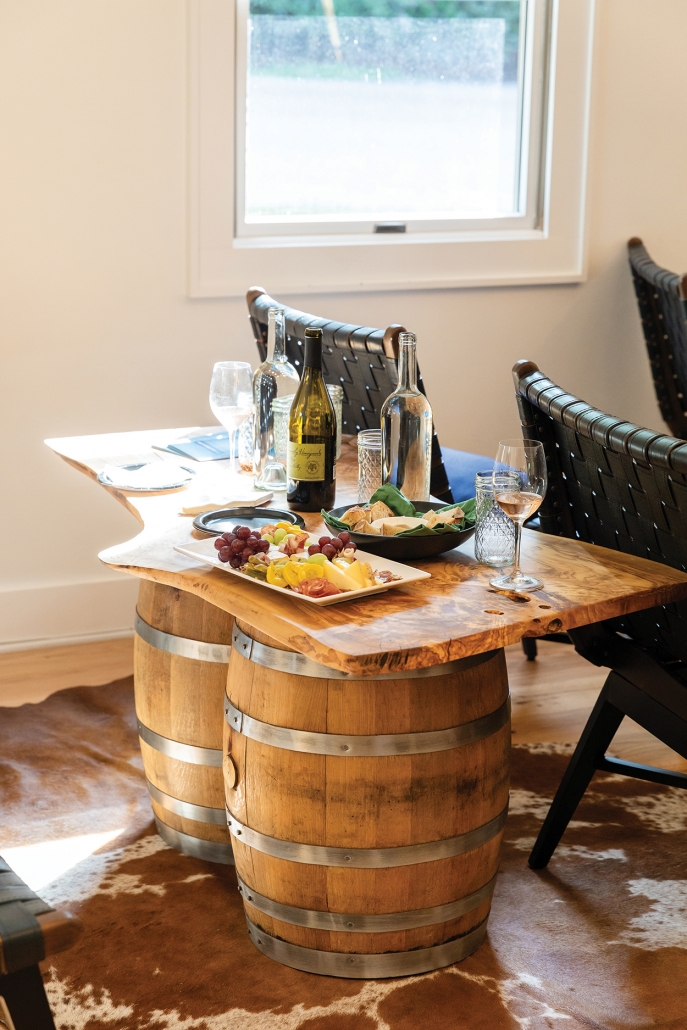 Davis first fell in love with wine in the late 1970's, while working his way through college in the kitchen of a small French restaurant in Seattle.  At nightly family meals, the owner tutored the then 19-year-old Davis in the nuances of wine. As Davis sipped, sniffed and savored, he learned about varietals, aromas and texture.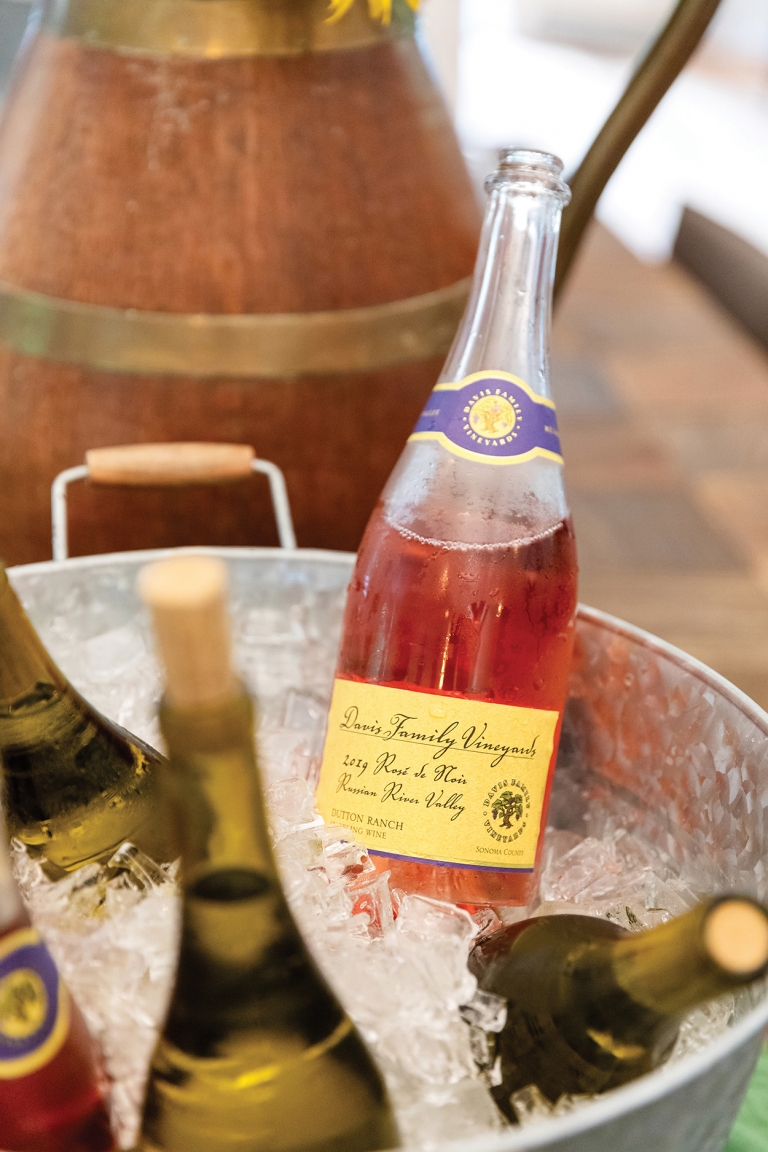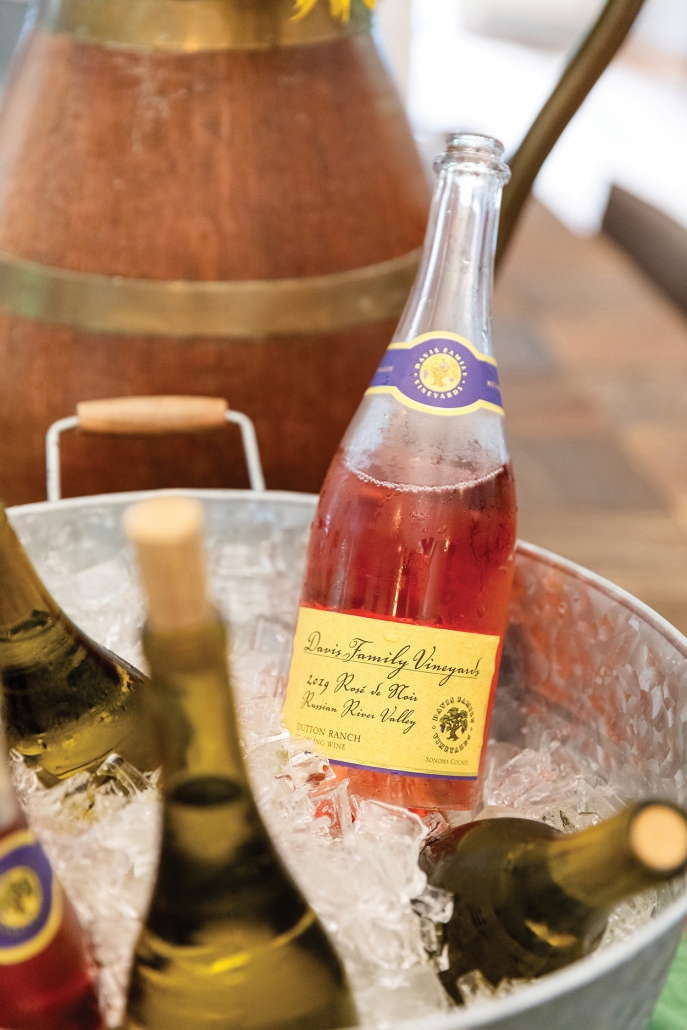 Davis wistfully recalls when, "The first time I inhaled the bouquet and tasted bell pepper and then sour cherry – well, it was a huge aha moment.  I completely fell for the connection of wine to food – that wine could become an essential part of the meal and the evening."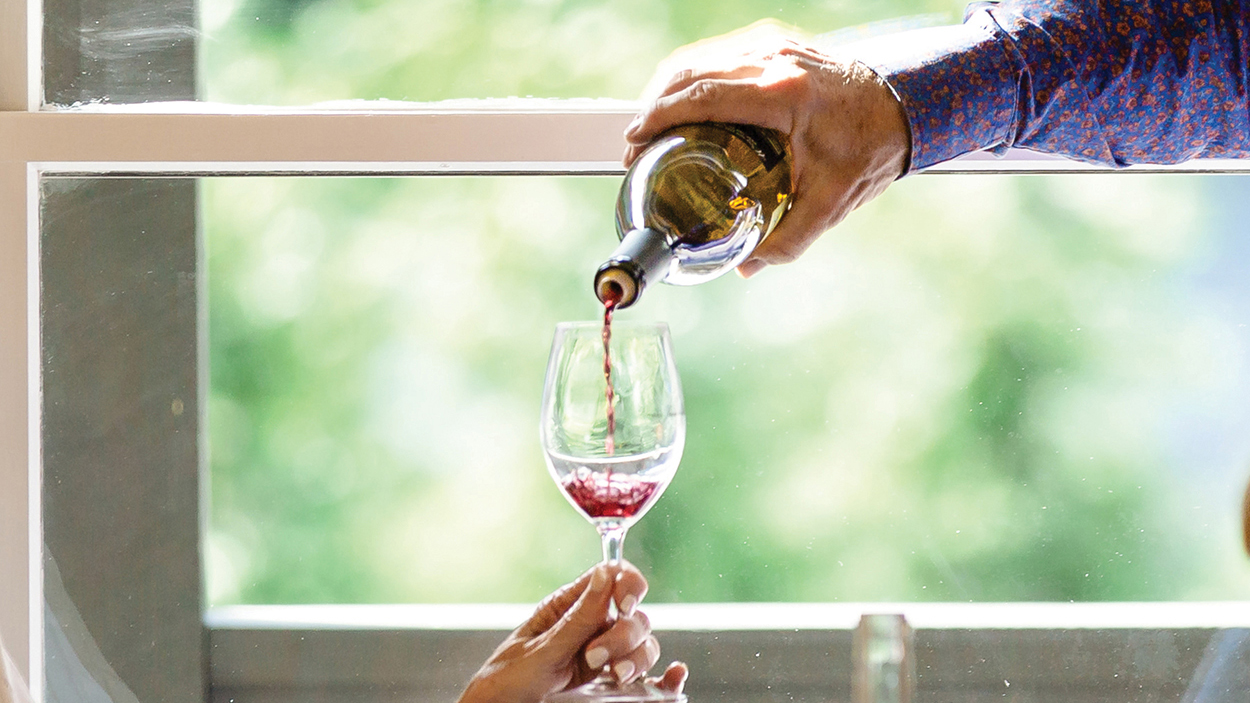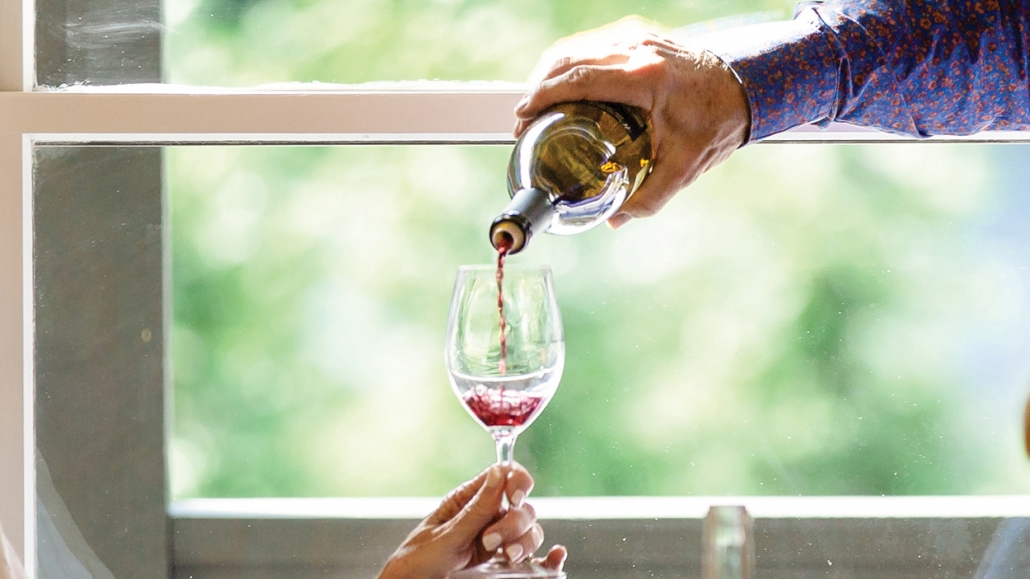 After graduation, and a brief stint as a stockbroker, he took a job with a small mail-order wine company in order to get an inside look at the business.  By the early 1990s, he had conceived and launched the Passport Wine Club.  Working vineyards in France alongside the vintners he represented at Passport ignited a desire to be on the creative side of the wine industry.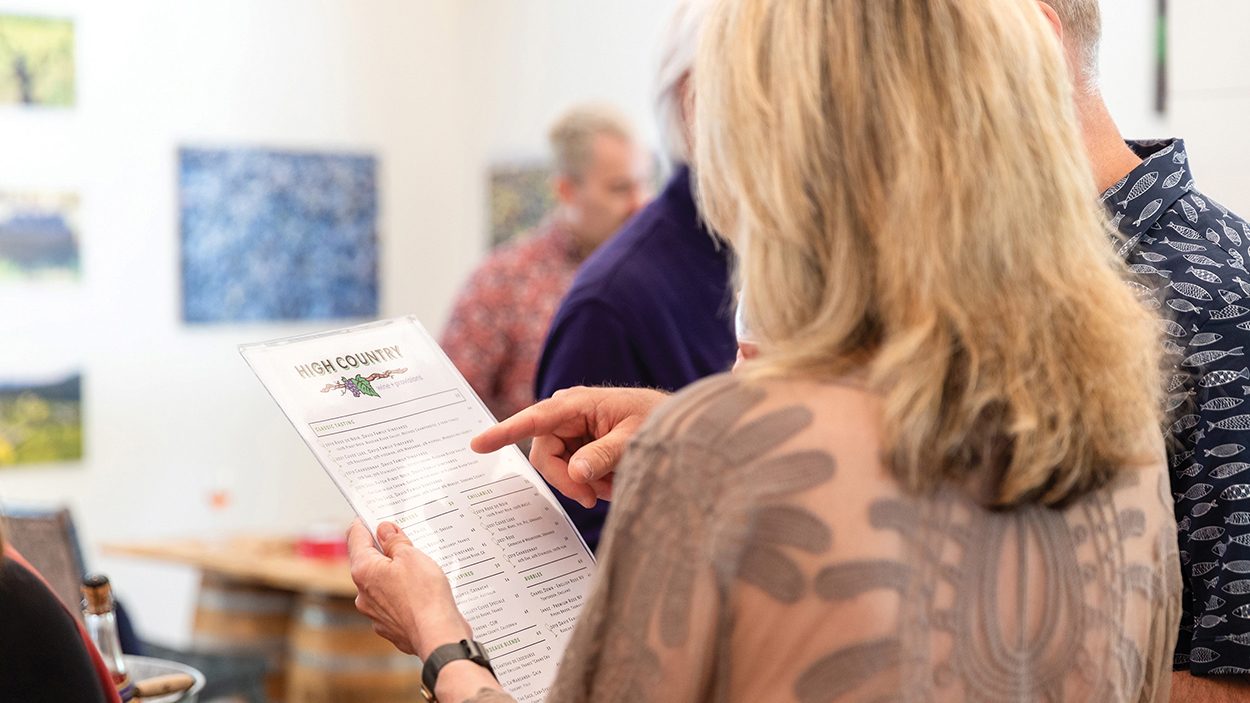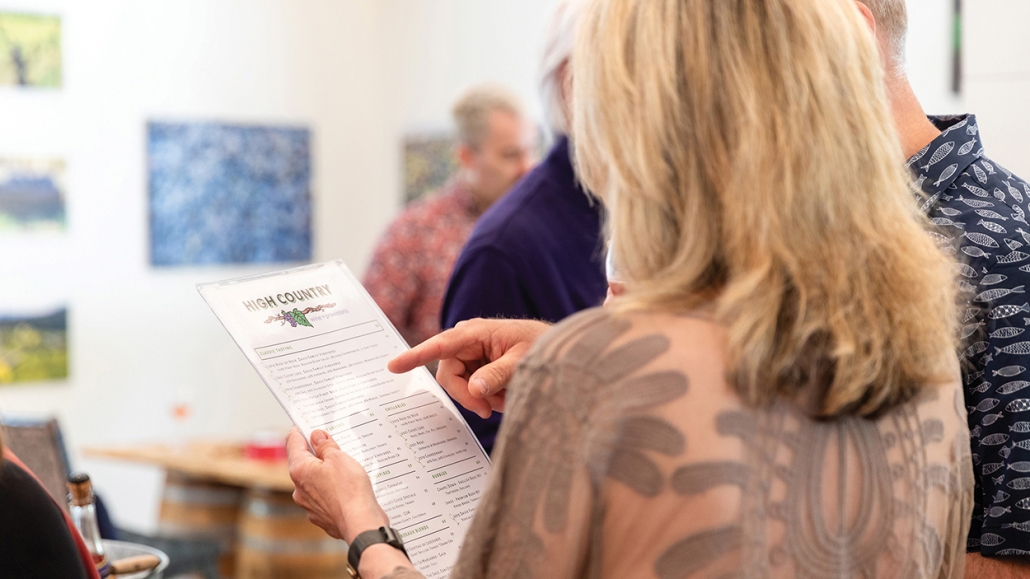 "This was my revelation – things came into clear focus." said Davis.  He enrolled in oenology classes at University of California Davis and started looking for vineyard property.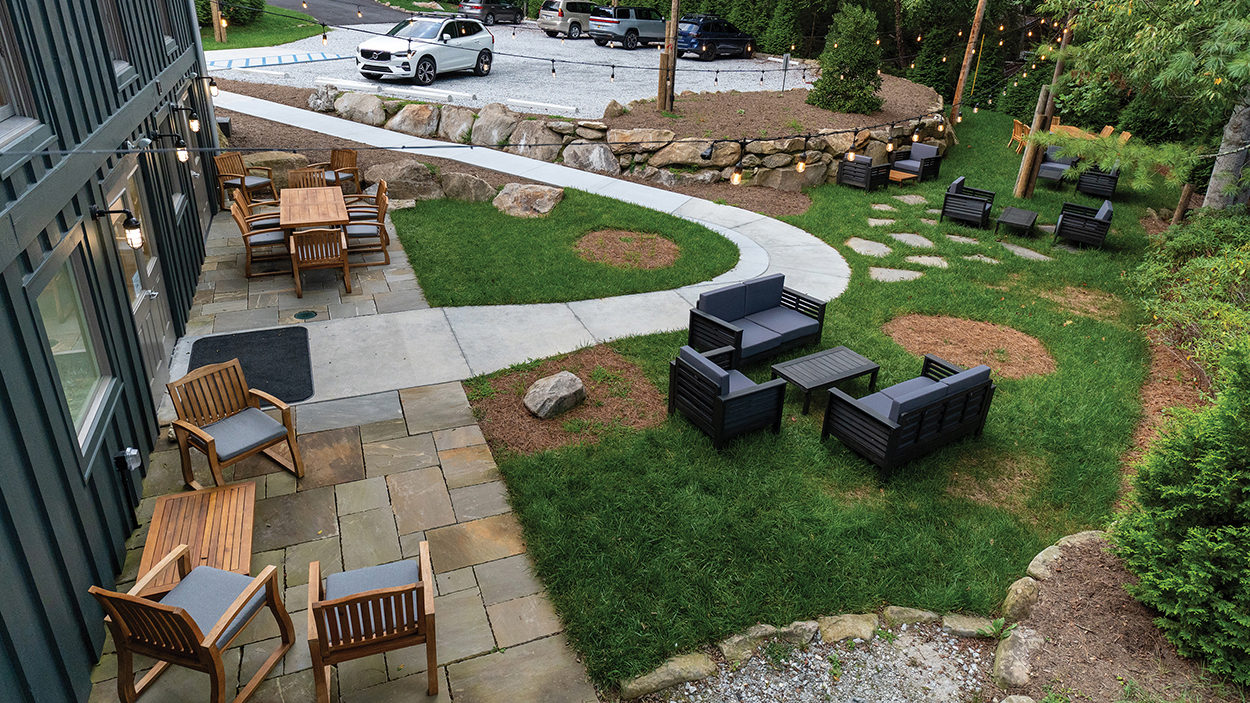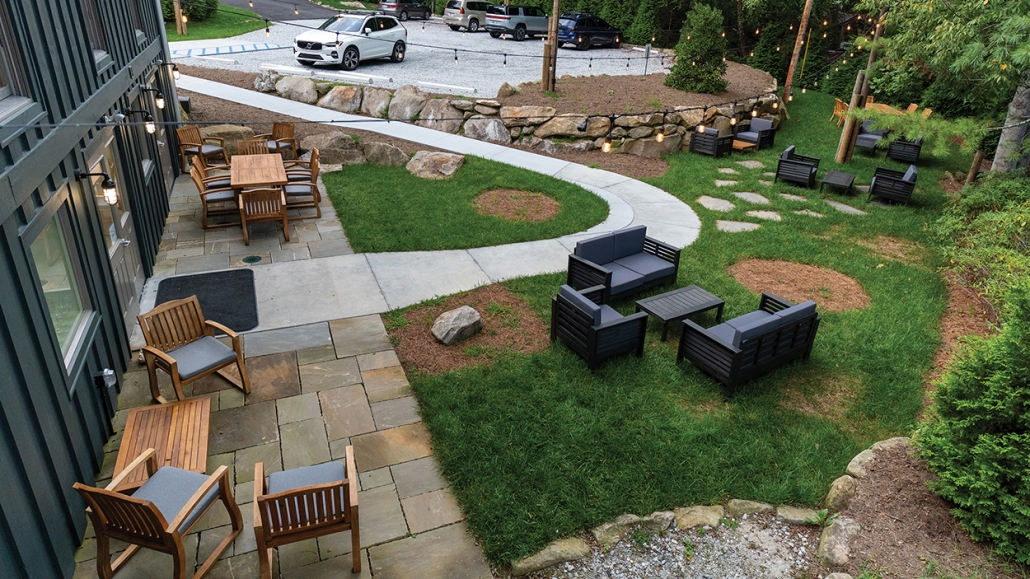 In 1995, after a long and at times discouraging search, Davis found the right parcel of land – a 22-acre abandoned zinfandel vineyard in the Russian River Valley. He bought it from a bank out of foreclosure.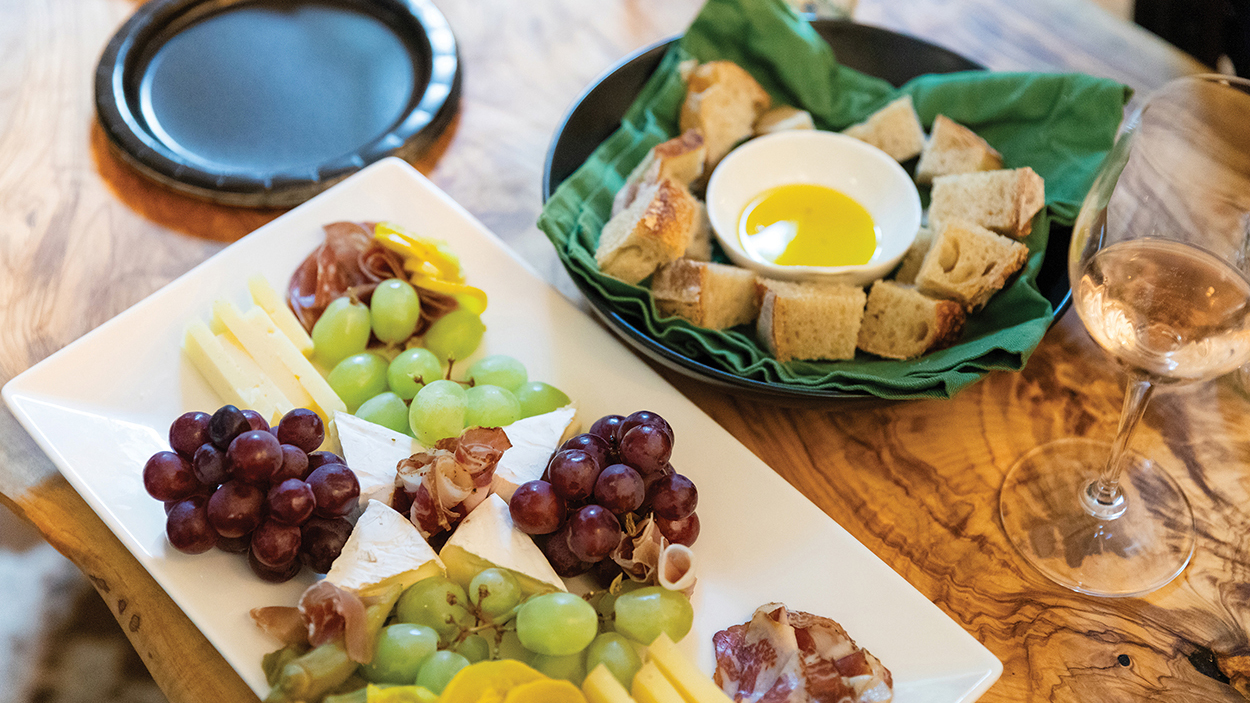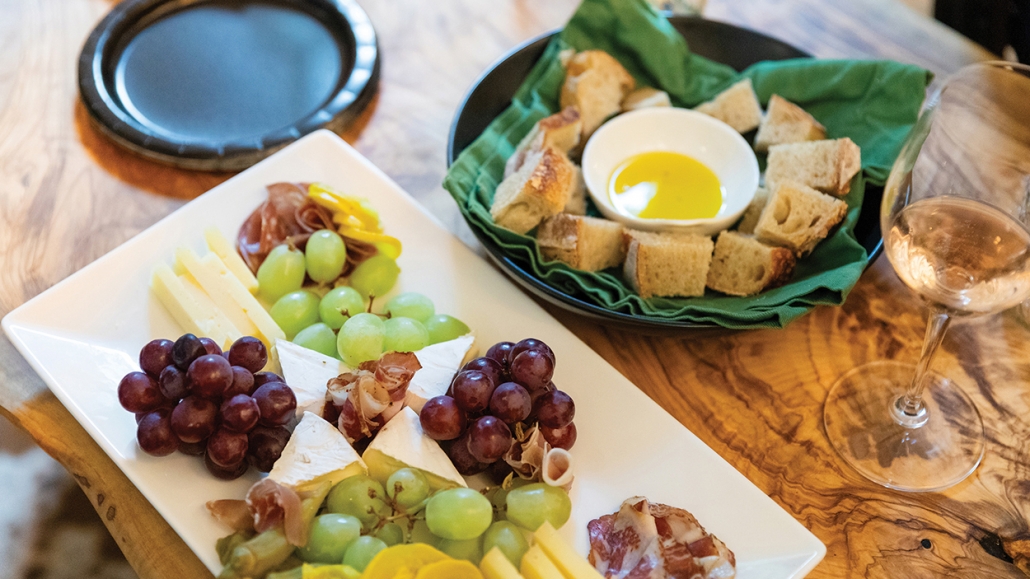 The valley was then a humble appellation living in the shadow of the glitzier and better-known Napa Valley.  But Davis's decision had been inspired by the harvests he had worked in Burgundy and the Rhone Valley and his love for both Pinot Noir and the cool climate Syrah of the Northern Rhone.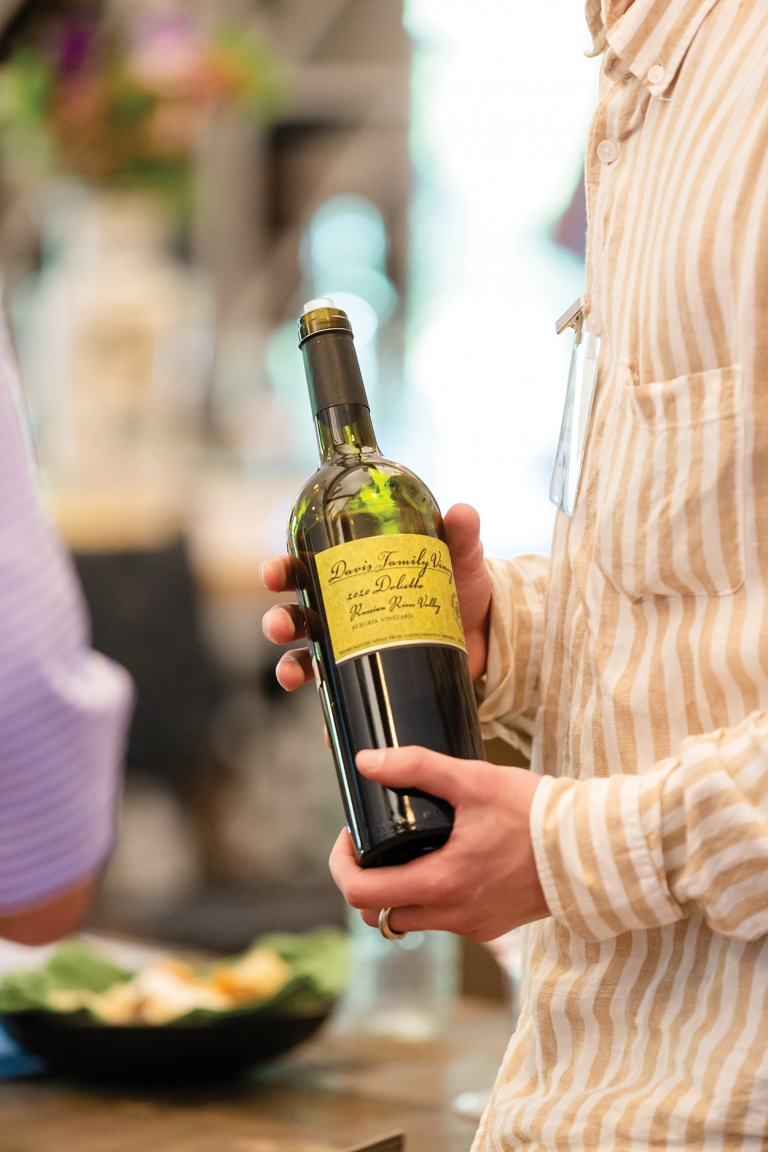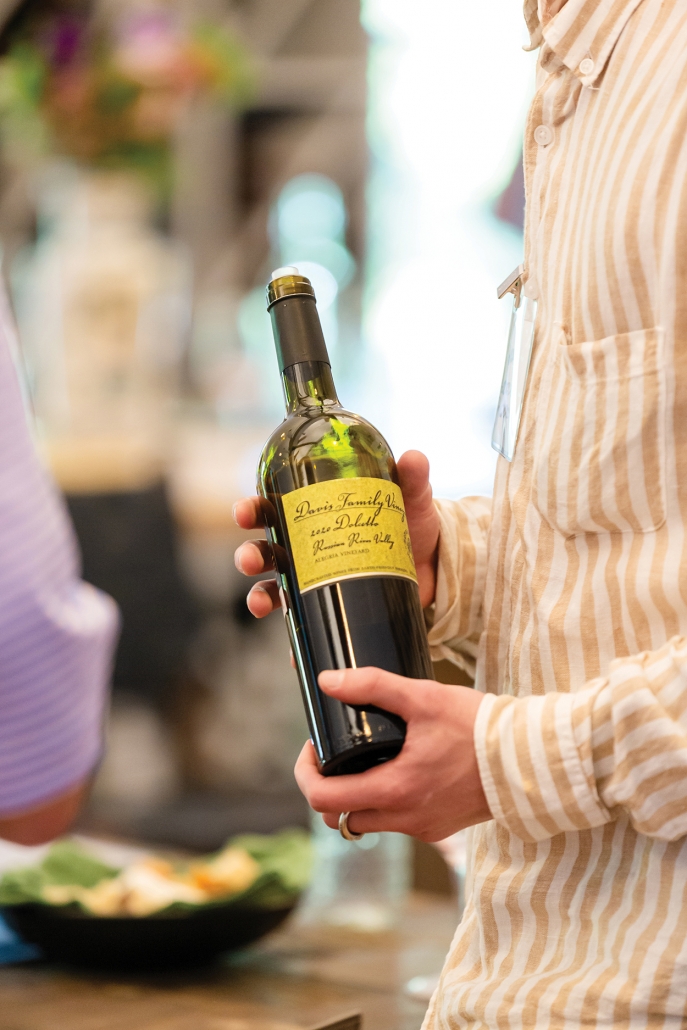 From the outset, Davis produced wines from grapes grown organically on his dry-farmed vineyards. It wasn't long before they became benchmarks for the region, and he was soon poised to become the sort of trailblazing innovator that drives interest in a wine area.  Within 10 years his small winery was producing some of the most exciting wines in the valley. 
Led by hard work, skill and charisma he had powered Davis Family Wines into a respected and highly regarded name.  
Davis is elegiac in recalling his first meeting with Tryon Distributor's representative Jeb Boyd in 2005.  "Boyd had heard about my winery and farming practices and brought a group of North Carolina customers here to visit.  We met and connected," he remembered.  
Over the next 18 years, North Carolina became the winery's number one customer.  Davis has since established firm ties to the state – even going so far as to support NC charities: the Frankie Lemmon School in Raleigh, the Beaufort County Community College Hospitality and Culinary Arts Center. 
Recently he hosted the Boys & Girls Club of the Plateau charity event.
In 2018, a year after the California fires, Davis accidentally met Highlands resident Bryan Lewis. 
"We were looking at the same property, and considering developing it for individual projects," Lewis recalled later. They started talking and decided to stay in touch.  Three years later Lewis purchased the Highlands Smokehouse.
When a year afterwards Lewis bought the adjoining former art gallery, Davis was his first call.
"I reached out to Guy while he was in France.  He was very excited about the idea.  We both thought it was a good fit – that our two businesses would complement each other, and that people could park and walk between the two places," Lewis said.
After 15 months of construction, High Country Provisions opened on July 5. It's an easy-going spot with vivacious energy.  
In creating what is essentially a wine country cameo, Davis gave special thought to the building's mountain setting.  "Every detail was intentional."  Hand-made beams, old timbers from nearby demolished structures, and red oak flooring set the tone, while winery appropriate touches add flair.  Tabletops made from 200-year-old olive tree stumps, sourced from a friend in Hickory sit atop old wine barrels that serve as table bases. Jonathan Reed, former local chef, now woodworker, and whose work Davis is quick to praise, built olive edge tables and cutting boards.  Adorning the walls between the oversized windows hang working photos of the winery, taken by Davis over many years. Black woven leather chairs and animal-skin rugs from local store Bardo add texture. 
Downstairs, the space has been laid out and equipped for private gatherings and opens onto a courtyard with a panorama of the mountains, outdoor seating, and plantings of flower beds.  
But you've come for the wine, and one can't drink wine without something beautiful to pair it with. The classic wine bar menu includes pate, pimento cheese, Sunburst Farm smoked dip and an irresistible charcuterie platter piled high with Sweet Grass Dairy cheeses and Spotted Trotter meats.  Anything requiring cooking comes from the Highlands Smokehouse next door and the servers make frequent round trips delivering from the restaurant's complete menu.
Most importantly, there are the wines.  
The tasting room sells a well-chosen collection of wines in cleverly titled categories "Classic, Pinot Lovers, Rhone Inspired, Bordeaux Blends, Chillables and Bubbles."   Four cruvinets dispense wines from some of the world's finest wineries, and others are displayed on shelves along the walls. You'll feel compelled to browse – they're all fairly-priced, well-chosen to encourage conversation and contemplation.
But, as expected, the focus here is on the wines of Davis Family Vineyards.  And the selection of those to choose from is a joyously delicious adventure – from the familiar to those virtually impossible to find elsewhere.  Here are notes on my favorites:
2021 Cuvee Luke: A seamless blend of 3 Rhone varietals, a perennial favorite it's nicely tangy and generous with spice, hints of honey and distinct minerality.
2021 Chardonnay, Russian River:  Lovely and refined with concentrated flavors of apple.  "A Chardonnay to change your mind." A blend of 60% fermentation and aging in French Oak, and 40% in stainless steel, creating a blend that's the best of both worlds.
 2021 Cabernet Rockpile "Cab 5": A classic Bordeaux blend, Thick, earthy and herbal in style, it is structured and lively, with a length of concentrated plum and black cherry.
2019 Cabernet Sauvignon, The Sage Sonoma County: Dark and savory black fruit is wrapped in a deep herbal note from the blend of Cabernet and Syrah. 
2019 Pinot Noir Russian River Valley Neighborhood Series: Elegant with dark fruit flavor, a perfect example of the best of Russian River in one complex wine. 
2020 Dolcetto Russian River Valley Allegria: Dark red fruit matched with pleasing tannins, black pepper and finishing with bitter almond.
---
---