The Bear & the Bands
Written By: Marlene Osteen | Issue: Winter - 2023
The talent's already lining up for the third incarnation of the Bear Shadow Music Festival, set for April 28-30. For ticketing and more information visit bearshadownc.com.
---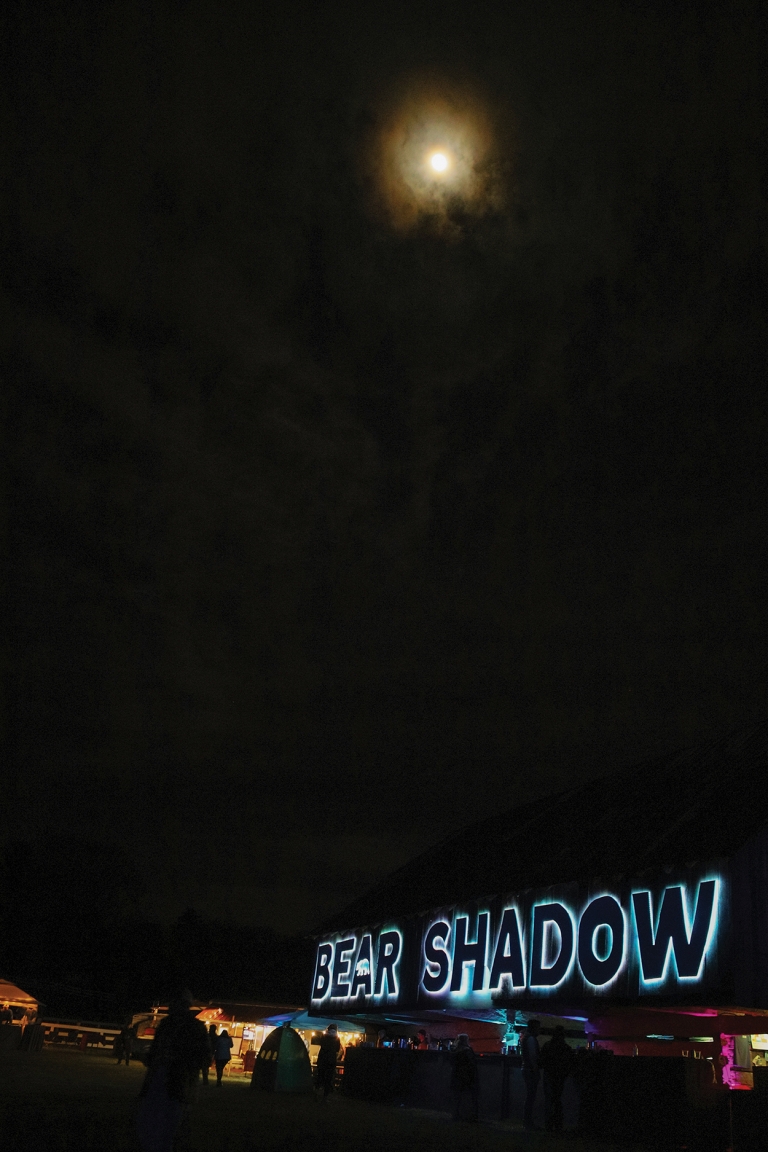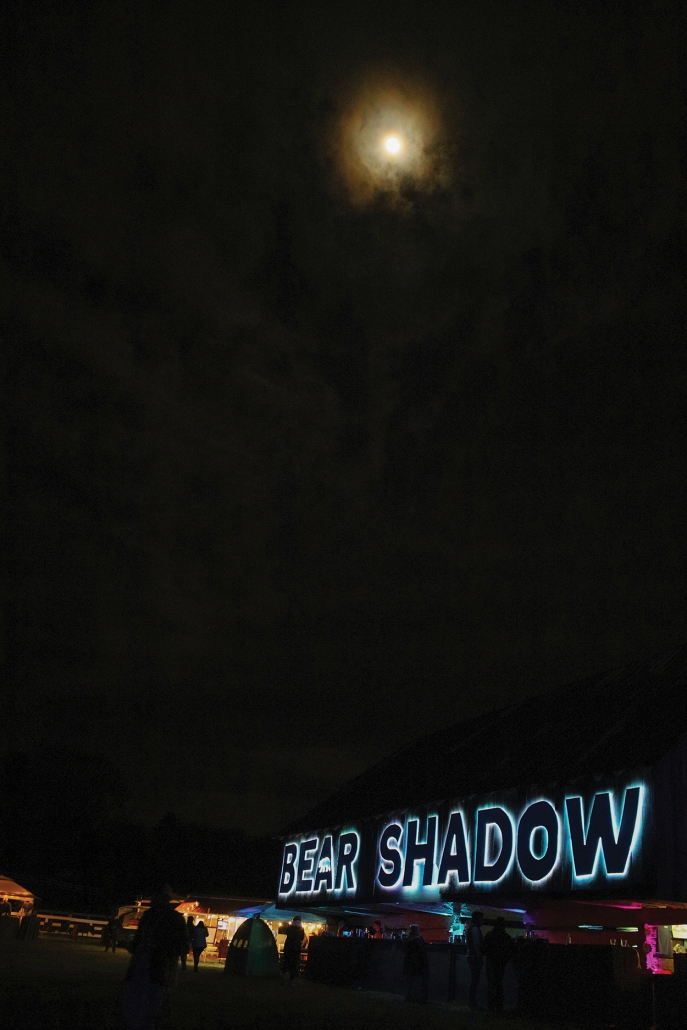 There's something extraordinary on our spring calendar this year and it has to do with the Bear Shadow Music Festival.  
Now in its third year and named for the enigma that the Shadow of the Bear casts annually across Whiteside Mountain, the festival returns to Winfield Farms in Scaly Mountain the weekend of April 28-30.  Launched in 2019 and conceived as a sister event to the highly successful Highlands Food and Wine Festival, the three-day outdoor event packs a roster of standout talent and an eclectic mix of genres and artists.  
Headlining the show are:
Spoon, Friday, April 28: "Arguably, the greatest American rock band of the past 20 years, unyielding in their excellence," wrote Rob Harvilla of The Ringer about the band in 2017.  Spoon's 10th album, Lucifer on the Sofa, released September 2022 was nominated for the Best Rock Album at the 65th Annual Grammy Awards.
The Head and The Heart, Saturday, April 29: An acclaimed indie folk band formed in Seattle.  Known for pairing modern rock with classic folk-pop elements in a way which is catchy, familiar, and compelling, they've been met with mainstream media enthusiasm since the release of their 2013 album Let's Be Still.
Jason Isbell and the 400 Unit, Sunday, April 30: Through his career as a member of the Southern rock legends the Drive-By Truckers, fronting his own band the 400 Unit, and as a solo artist, Isbell has grown into one of music's most brilliant songwriters.  His 2015 album, Something More Than Free,  and his 2017 release The Nashville Sound each debuted at the top of the Billboard rock and country charts, and collected four Grammys between them.
Opening acts include:
Fruit Bats, Friday, April 28: An American rock band formed in 1997 in Chicago, and an early entrant into the folk-rock boom of the early 2000s, the group revolves around singer/songwriter Eric D. Johnson.
Neal Francis, Saturday, April 29: Performing songs steeped in New Orleans rhythms, Chicago blues, and early 70s rock n' roll, his music evokes a bygone era of R&B's heyday.
Amythyst Kiah, Sunday, April 30:  Kiah, who describes herself as "Southern Gothic," has spent the entirety of her years in the Appalachian Mountains. One of her first pointedly topical compositions, Black Myself, a down-home testimony to Black pride, earned a Grammy nomination for best American roots song.
Also, on stage are Midwestern artist Lissie; country musician Myron Elkins, and bluegrass talents Woody Platt & Shannon Whitworth.
---
---