Highlands Heritage Jamboree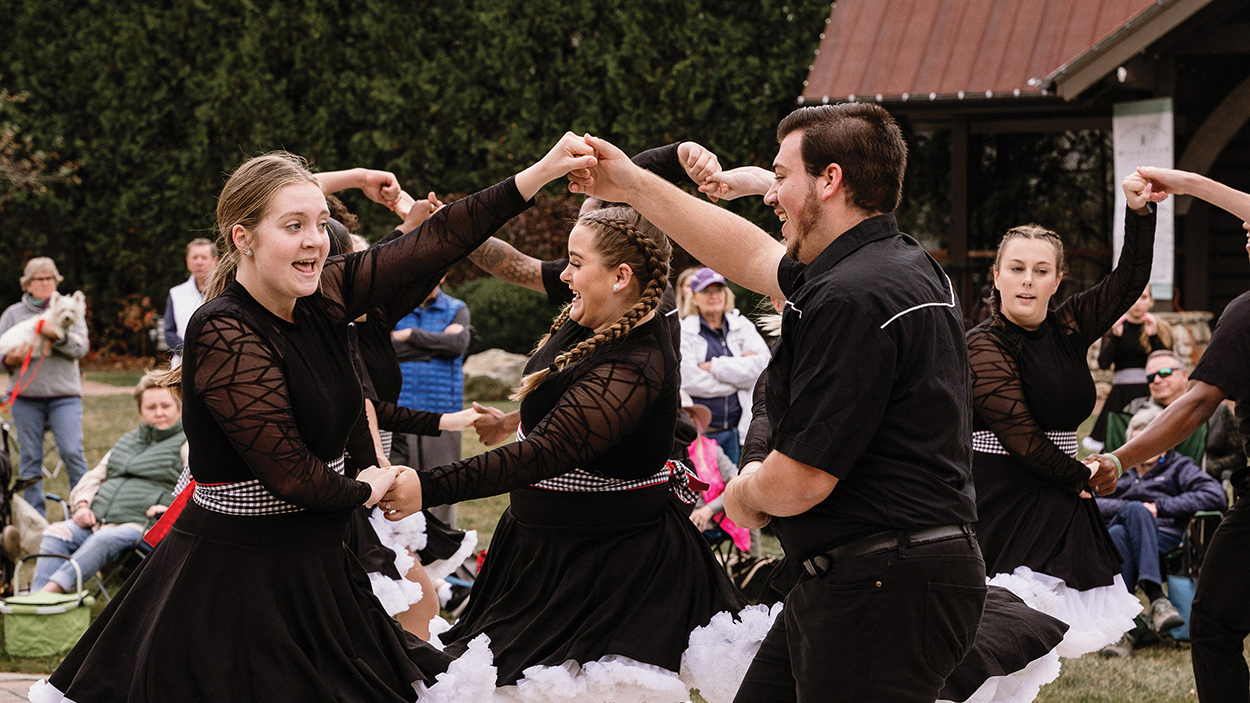 Written By: Mary Jane McCall | Issue: October 2023
Oh, the tales they'll tell and the music they'll make! It's a trip into the past and a hopeful look to the future with the Highlands Heritage Jamboree, Saturday, October 14.
---
The Highlands Historical Society is joining with the Highlands Chamber of Commerce/Visit Highlands, NC to celebrate the second annual Highlands Heritage Jamboree on October 14.
It's a celebration that honors the town's history with traditional music, dancing and more, free and open to everyone.
The chamber's activities kick off at 3:30 P.M. at Kelsey-Hutchinson Founders Park, with these performances:
• Highlands Bagpipers, 3:30 to 4:00 P.M.
• Bailey Mountain Cloggers, a championship dance team from Mars Hill University, 4:00 to 5:00 P.M.
• The Foxfire Boys, 5:00 to 7:30 P.M.
Prior to that, Highlands Historical Society invites anyone whose families have been in Highlands for multiple generations to join them at the Highlands United Methodist Church Reception Hall from 1:00 to 3:00 P.M. for a chance to visit and share memories. 
Last year was the first Heritage Day and it was well attended and enjoyed by all.  It was especially fun to have multi generations of families attend together and share their stories about growing up in Highlands, as well as catching up with people they hadn't seen in a while. The Crowe family really turned out and earned bragging rights for the most family members in attendance, as well as the youngest baby attending. 
It's a wonderful opportunity to gather with friends and family who share the same deep roots and love for
our community.
There will be ample time to catch up with everyone, followed by a chance to share your favorite memories and stories about people and places long gone, but never forgotten.  Who doesn't have a great story about a shared meal at the Highlander Restaurant or The Mountaineer? We can almost taste the fried chicken and crumb pie.  
Highlands's history is rich with folks that we like to refer to as "characters," so by all means be ready to share a story or two about your favorite Highlanders and their high jinks.
Don't miss this once-a-year opportunity to take a walk down memory lane.  It'll do your soul good. 
---
---