Find Your Sweet Spot | Edelweiss
Written By: Luke Osteen | Issue: November 2023
Edelweiss Pastry Boutique, 892 North 4th Street in Highlands, is a dazzling doorway to sublime treats for the eye and the palate.
---
I can be pretty careless with my word count when I'm doing these Plateau restaurant reviews. I'll wax on about the main courses, and the service and the décor, scarcely aware that I'm filling up two pages of copy, which means that desserts are invariably given short shrift, a terse mention in the final paragraph, just before the restaurant's contact information.
But five years ago, I was drunk in love with one restaurant's astonishing dessert menu:
"Perhaps you're one of those people who just doesn't like desserts. 
"Nope. Dessert here is not to be missed. You owe it to yourself, and you owe it to your dining companions.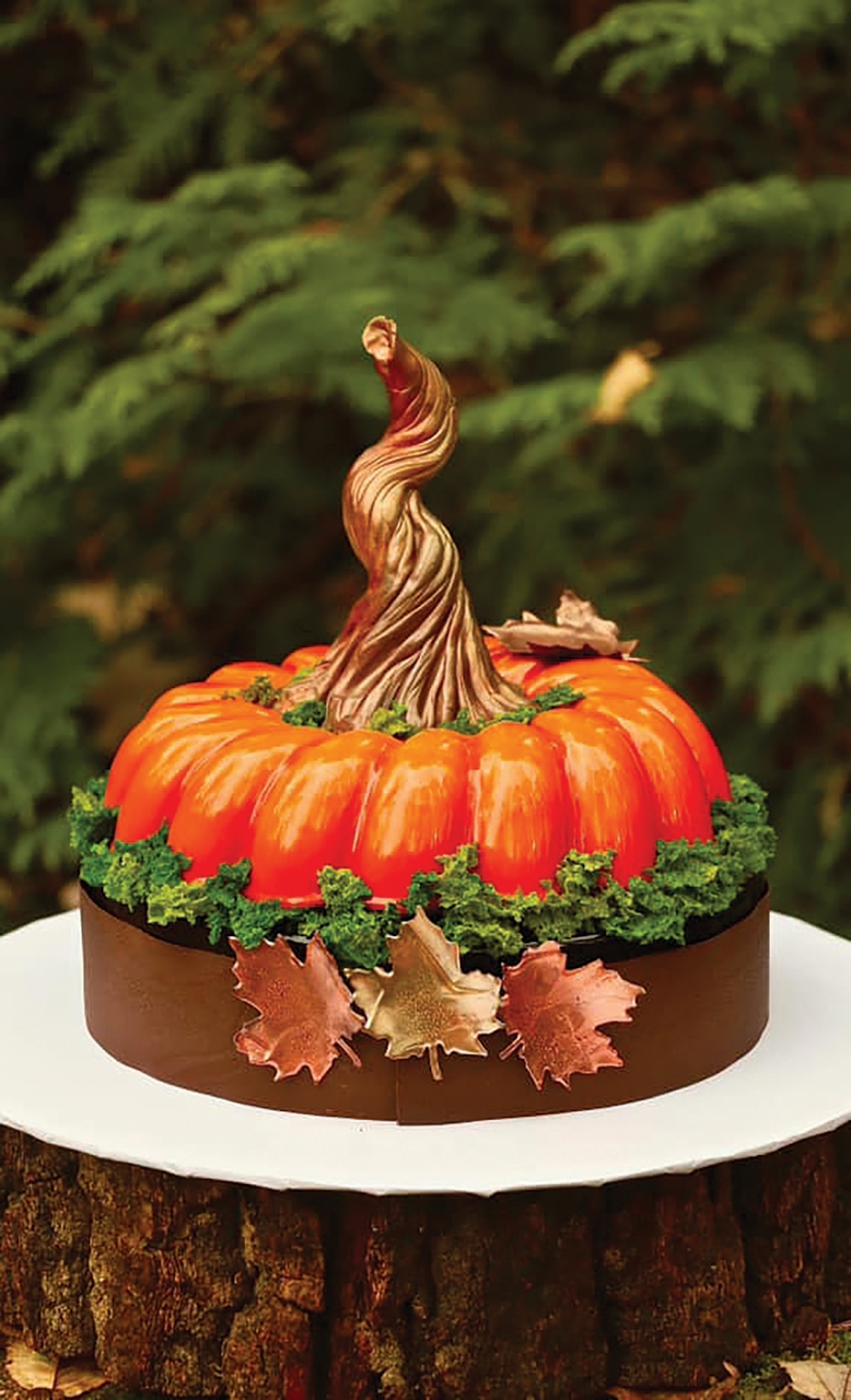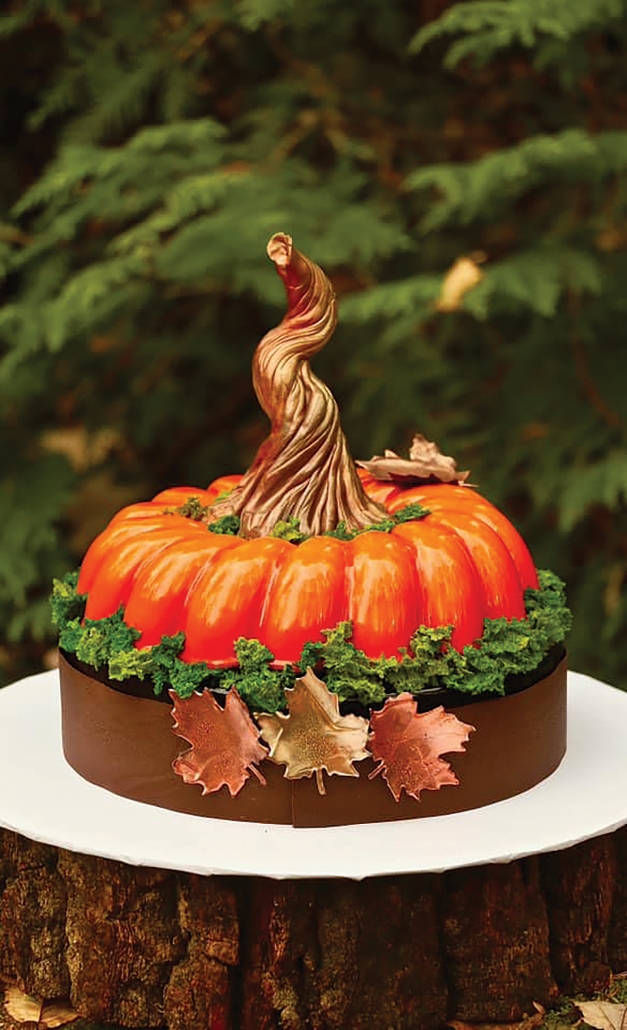 "Each creation is crafted by Pastry Chef Oksana Shchelgachova and each is a work of breathtaking beauty. They're arrayed in a glass case like a set of bijoux in a Tiffany's window display, as irresistible as the legendary Night of Desirable Objects fishing lure.
"My dining companion ordered the Summer Breeze Petit Gateaux – Raspberry Compote, Lemon Curd, Dark Chocolate, and Mascarpone Cheese Mousse.
"For myself, it was the Pumpkin Patch Petit Gateaux – White Chocolate Creme, Blackcurrant Confit, Caramel, Milk Chocolate Mousse, and Vanilla Cake. (I'm writing this in September to you in October, can there be a sweeter celebration of the season than a pumpkin-shaped indulgence?)
"We both gazed at our selections for a charged second before sliding our forks through them, and I confess to the slightest pang of regret at ruining Oksana's little jewel of a confection. Slightest."
There are a couple of reasons I've resurrected this four-year-old review. 
First – let's be clear – the confounding previous four years of upheaval and turmoil have not shaken my absolute conviction that an exquisite dessert is essential to a healthy life.
This belief plays into Marjorie and Janet's often repeated imprecation in their Publishers' Notes – to cherish those moments of delight embroidered within our days.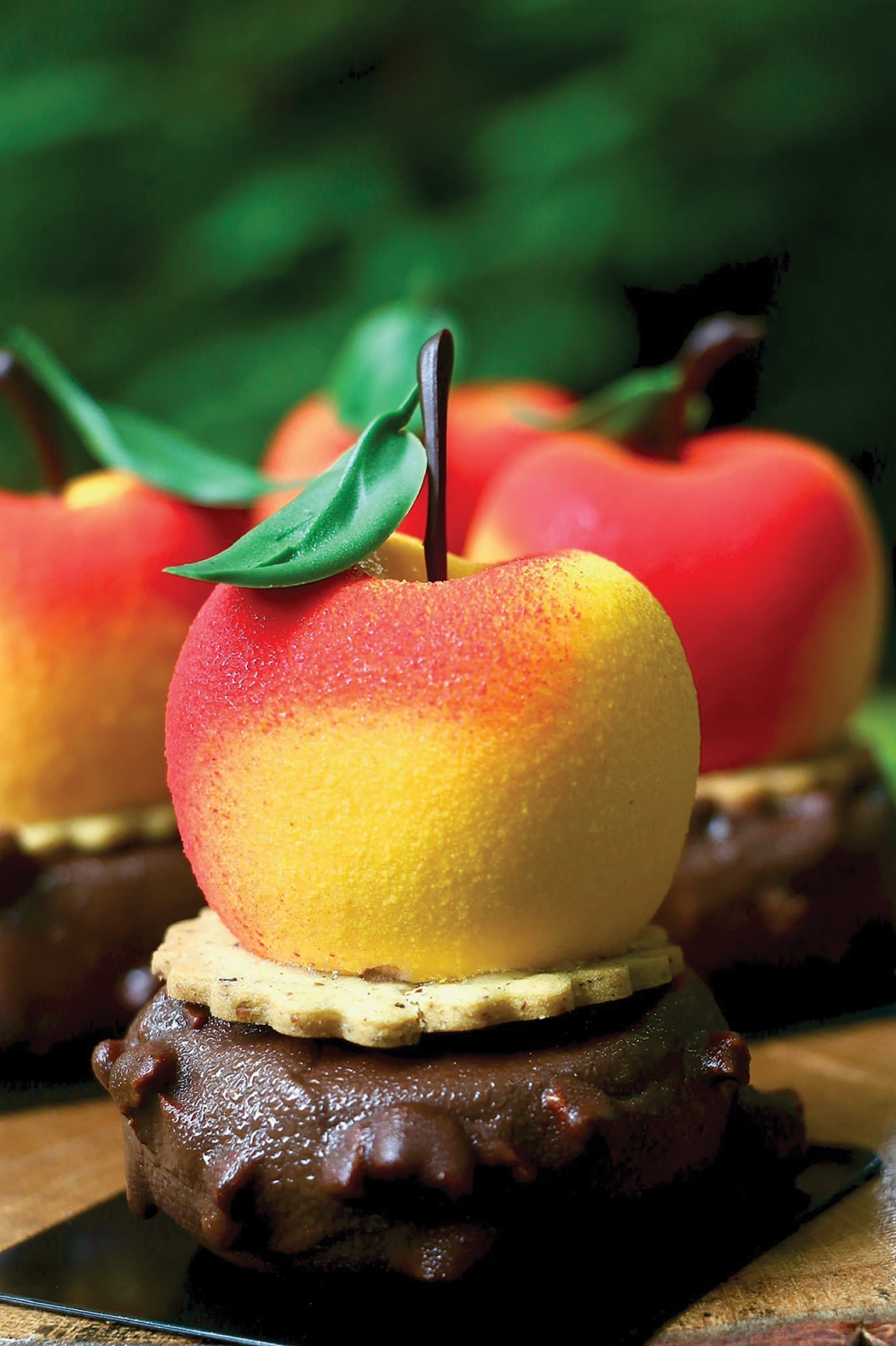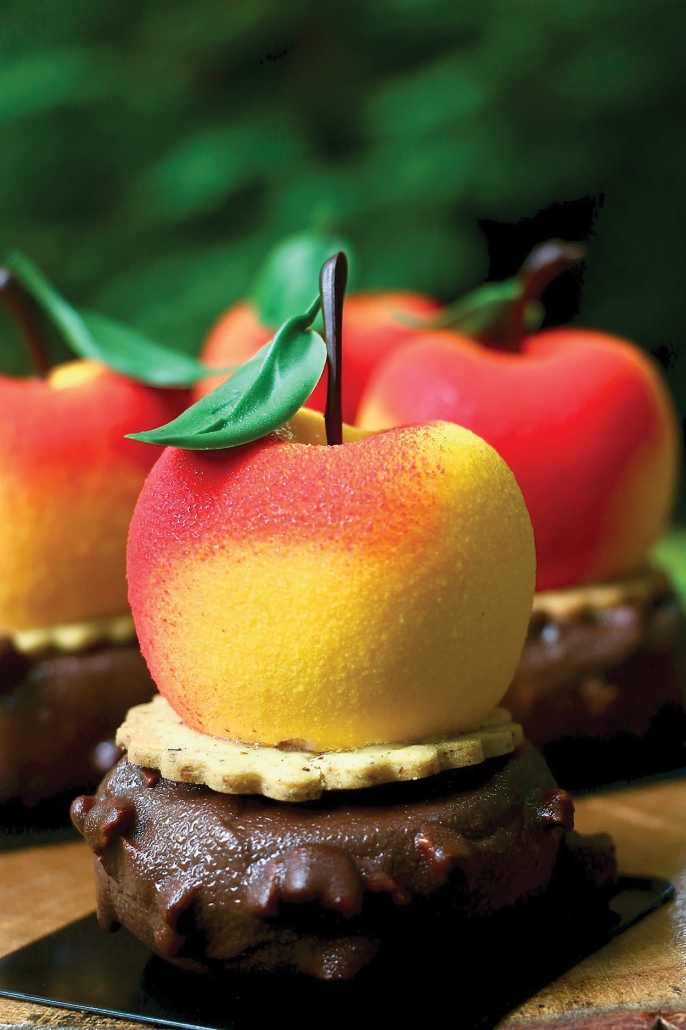 Or, in the words of FBI Special Agent Dale Cooper – "Every day, once a day, give yourself a present. Don't plan it. Don't wait for it. Just let it happen. It could be a new shirt at the men's store, a catnap in your office chair, or two cups of good, hot black coffee."
And, there's a second, equally important reason – Oksana Shchelgachova, that nearly-legendary pastry chef/artist, has marshaled her talents and energy and, let's face it, courage and opened Edelweiss Pastry Boutique at 892 North Fourth Street in Highlands. She's lovingly restored the summer house and turned it into an exquisite culinary experience.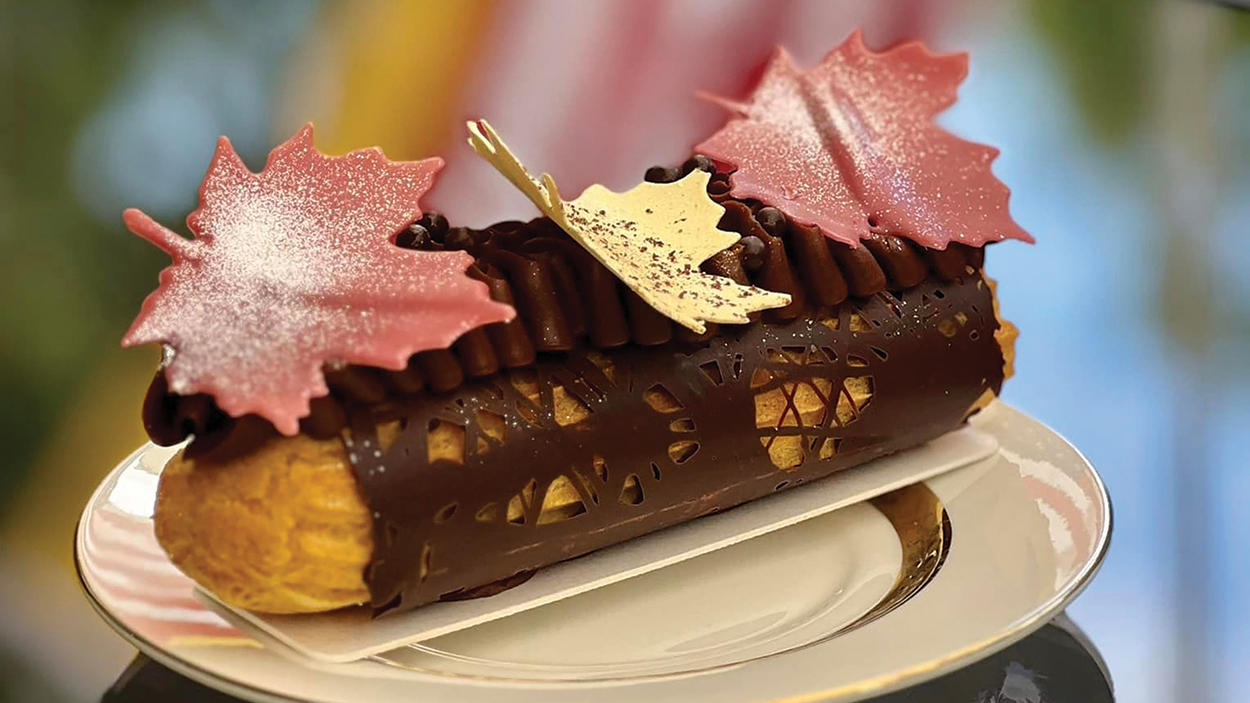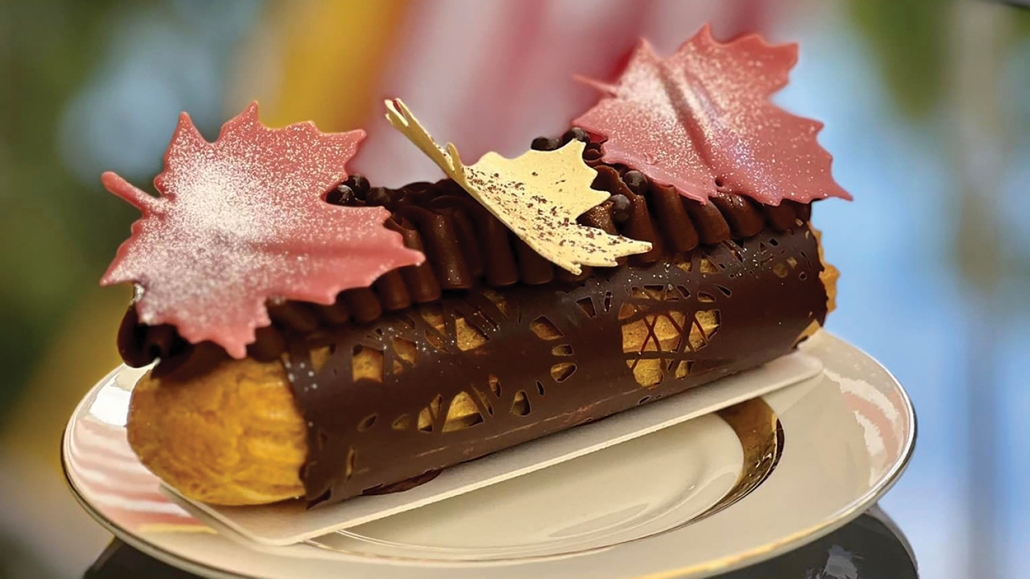 There's now a full room of cases, outfitted with arrays of tarts and gateaux and cheesecake and croissants. Each is crafted with an eye to detail and infused with Oksana's sense of whimsy and playfulness. 
You can almost be certain that these creations would have found their way to The Mad Hatter's Tea Party.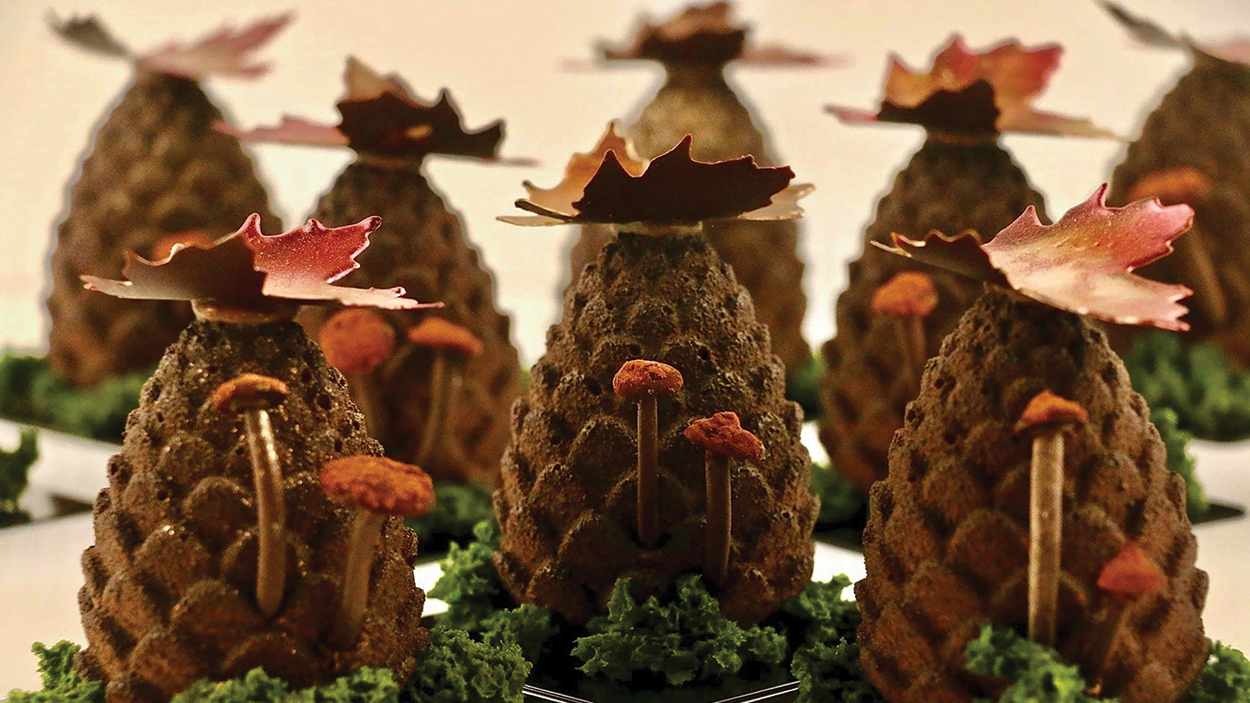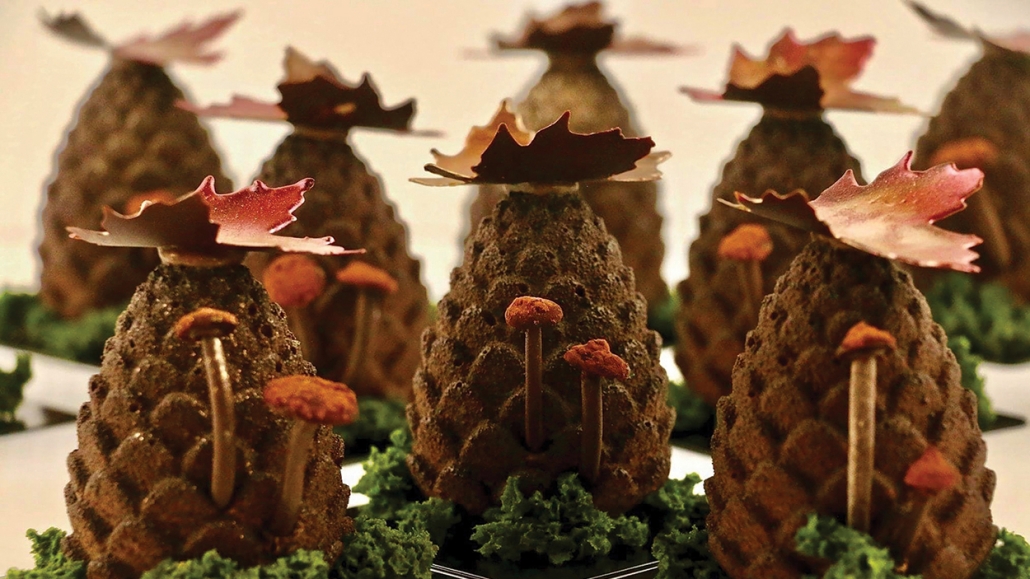 But just as important to those breathtaking designs are the ingredients, and Oksana's fealty to quality is immediately apparent to the palate. 
She starts off with the Callebaut, a Belgian brand that uses sustainable cocoa from West Africa and what's considered the world's finest roasting process. The desserts are filled with custard, cremeux, confit, crème brulée or compote.
But what gives Edelweiss's singular treats their eye-catching allure is the application of glaçage miroir, which creates that shiny glaze. 
Edelweiss offers its pastries, hot and cold beverages, and various packaged coffee and gourmet treats, which means you can surprise your friends or co-workers with an impromptu party or coffee klatch. (This is part of my strategy of being named Laurel's Employee of the Month some time in 2024).
Tricia and I opted for a different experience and we took our selections and drinks and found a cozy table on Edelweiss' expansive porch. 
This is Plateau life at its most sublime and it confirms the wisdom embedded at the heart of Special Agent Cooper's advice. Or maybe it was Epicurus. Or perhaps it's my publishers, Marjorie and Janet!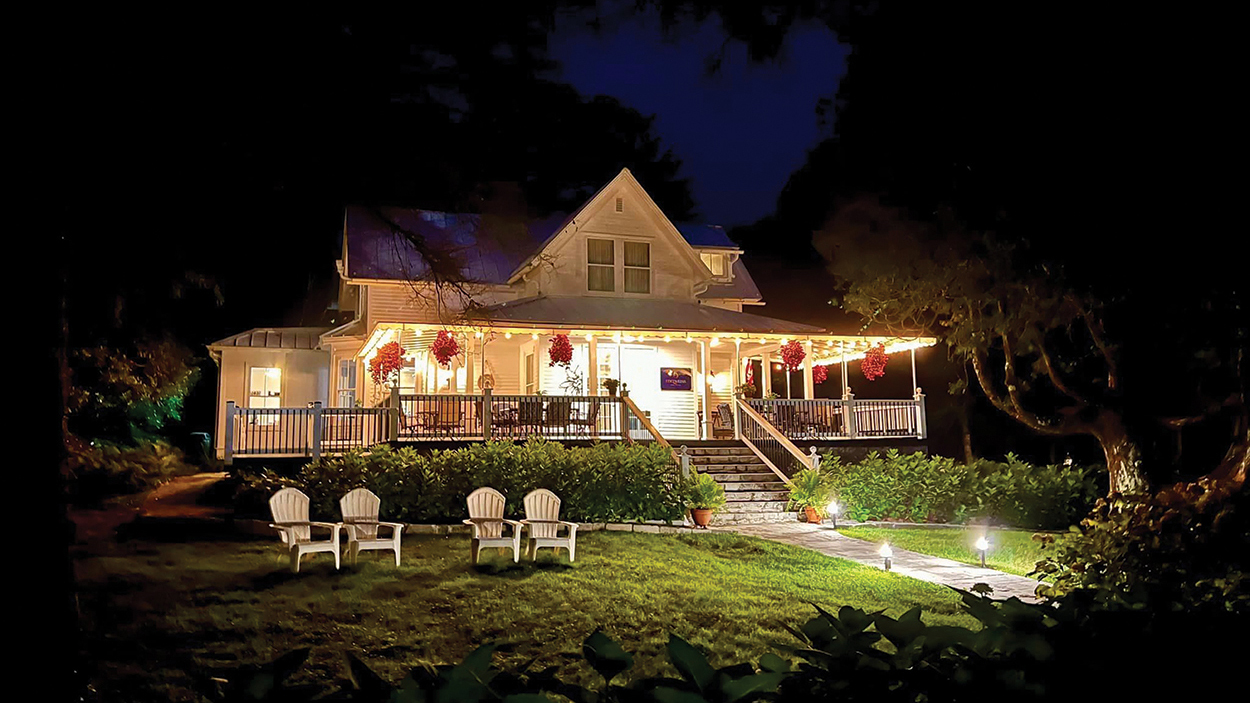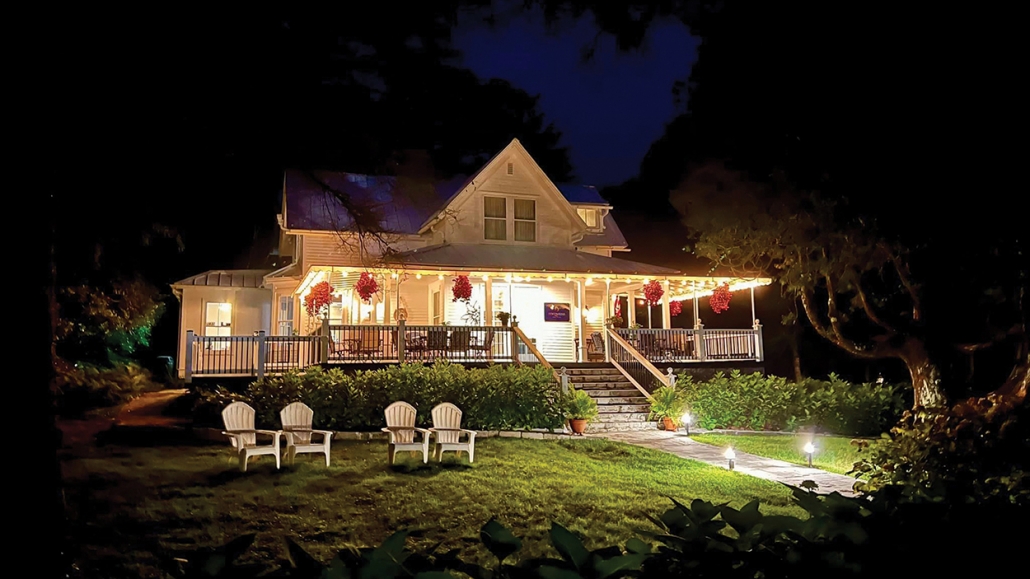 The point is, find your Sweet Spot, your Moment of Bliss, at Edelweiss Pastry Boutique. Oksana is sure to have something to surprise you and brighten your day. 
(Also, she takes special orders for weddings and holidays – how magical is it to have a concierge pastry artist?)
---
---