Christmas on the Green | Cashiers NC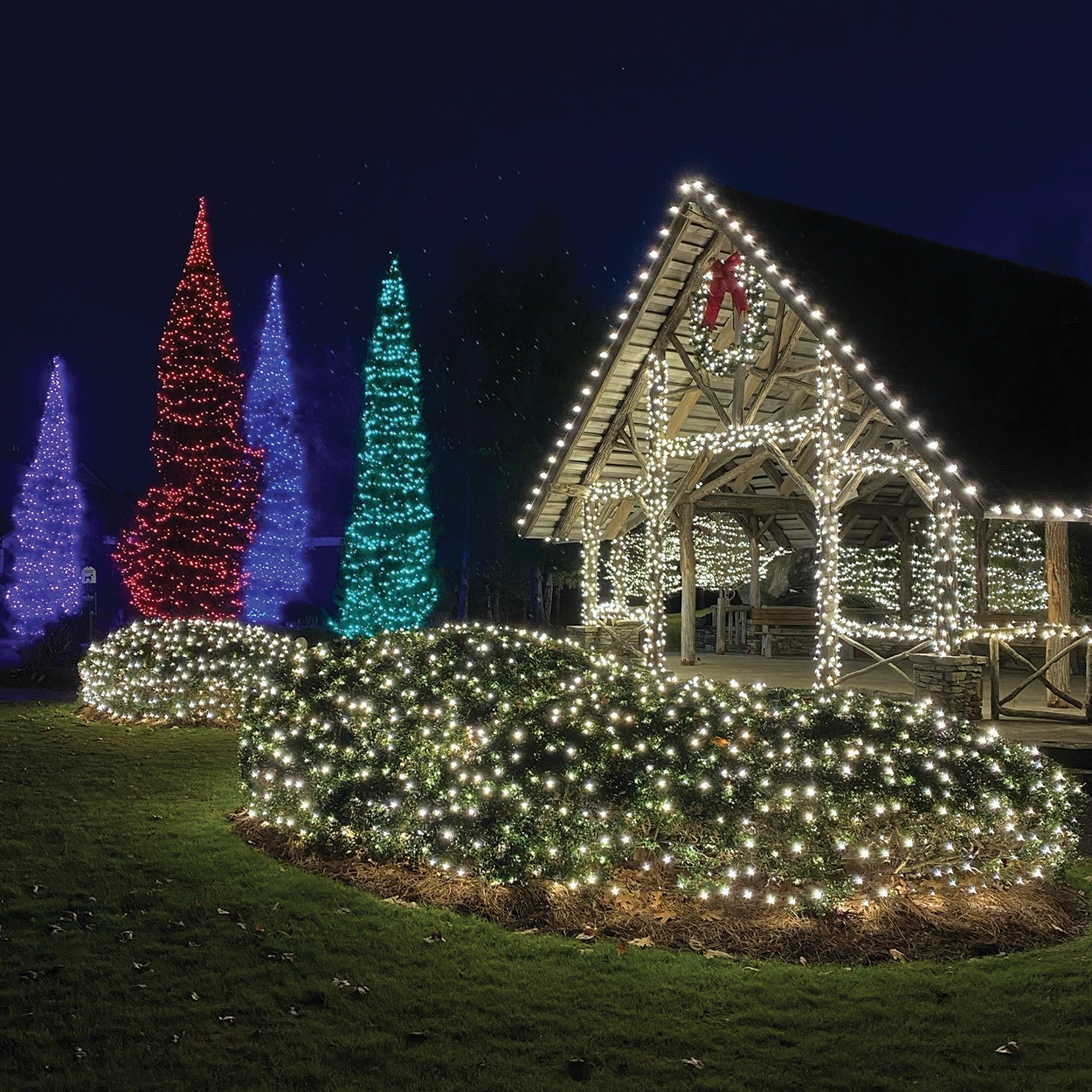 Written By: Luke Osteen | Issue: November 2023
The Village Green in Cashiers will stage a trio of Christmas events to launch the holiday season with style and excitement and bunches of small-town charm.
---
If you're feeling a bit drowsy after the Thanksgiving tradition of overindulging or you're just not convinced that the hectic Christmas season is racing toward us, the Village Green in Cashiers has a quick infusion of holiday cheer.
On Friday, November 24, there'll be a trio of free events for the entire family, starting in the morning and carrying on to twilight.
First up, it's The Village Green Mistletoe Market, an event featuring artisan vendors with a unique assortment of handcrafted gifts. Find hand-crafted pottery, handwoven wearable fiber, beautiful wood pieces, knives, jewelry, fresh baked goods, wreaths and garland, and much more on the day after Thanksgiving.
It'll be staged at The Village Green Lewis Hall from 10:00 A.M. until  6:30 P.M. 
Santa Claus is coming to town and his first stop is The Village Green! 
Children of all ages are welcome to visit with Santa at The Village Green Lewis Hall. Santa's visits will be in conjunction with the Mistletoe Market, so you're able to shop for locally-made artisan gifts while you're there. Appointment times will be made available early this month and will be posted on The Village Green website – villagegreencashiersnc.com/events-programs. Santa will be visiting with children from 2:00 to 5:00 P.M. A $5 per child donation is suggested at
the door.
Finally, everyone is invited to the annual Cashiers Christmas Tree Lighting Ceremony from 5:30 to 6:30 P.M. at The Village Green Gazebo Lawn (located near the Cashiers Crossroads). The event will feature holiday music, S'mores and cider, and a cozy fire pit. Santa Claus will be there to help light the 65-foot spruce tree in the center of Cashiers, where thousands of twinkling lights will follow to light up the village core. 
Everyone is invited to the day's celebrations. It's all free, though of course donations will be accepted. Join us for this heartwarming event to start off the holiday season.
---
---