Cashiers Halloween Block Party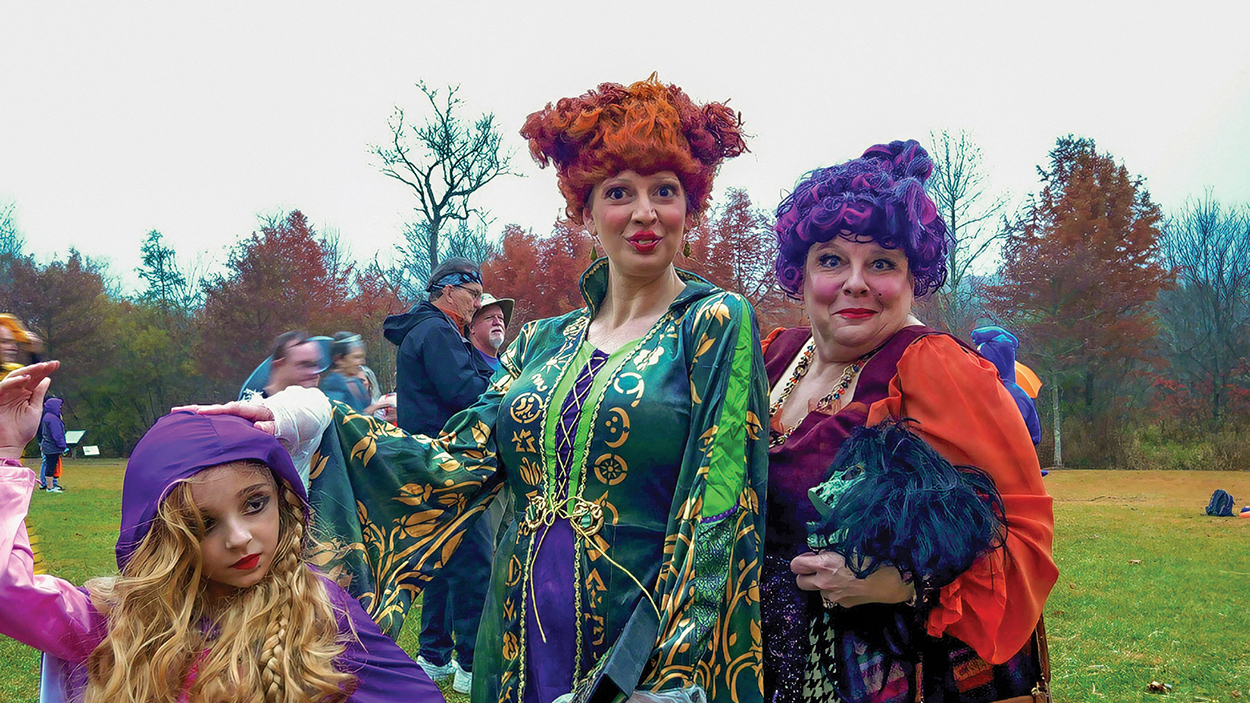 Written By: Luke Osteen | Issue: October 2023
Like The Blob or a Zombie Outbreak, Cashiers' Goblins on The Green has broken loose! Now all of Frank Allen Road is one big Halloween Block Party – 5:30 P.M. Saturday, October 28.
---
If you've lived in Cashiers or Southern Jackson County for any length of time, you know that Goblins on the Green has been a safe, slightly scary place for Mummies and Daddies to bring their little witches, zombies, and superheroes to The Village Green for Halloween.  
Well, that experience has somehow gotten 11 times better with the first annual Halloween Block Party, set for 5:30 to 7:30 P.M. Saturday, October 28, along Frank Allen Road. 
This twilight celebration is the product of The Village Green, Albert Carlton-Cashiers Library, Cashiers-Glenville Recreation Center, the Boys and Girls Club of The Plateau, and lots of community organizations.  
Participants young and old (because even grownups are invited) can dress up for Southern Jackson County's premiere Halloween  Halloween Block Party! From 5:30 to 7:30 P.M., the community will be able to walk along Frank Allen from The Village Green to the Cashiers Fire Department and join in on all the Halloween festivities held at each organization.
The Village Green will hold trunk-or-treat with fellow nonprofits, the Library will host fun games and give away free books and candy, the Recreation Center will have a Halloween bash with decorations and inflatables and lots of candy, and the Boys and Girls Club will host fun Halloween games and cook hot dogs under their pavilion.
"Dress in your best Halloween costume and join us for the first annual Halloween Block Party of Frank Allen," says Ashlie Mitchell, the Village Green's executive director. "I can promise you plenty of treats, and maybe a few tricks along the way!"
---
---