Award-Winning Dining at Greystone Inn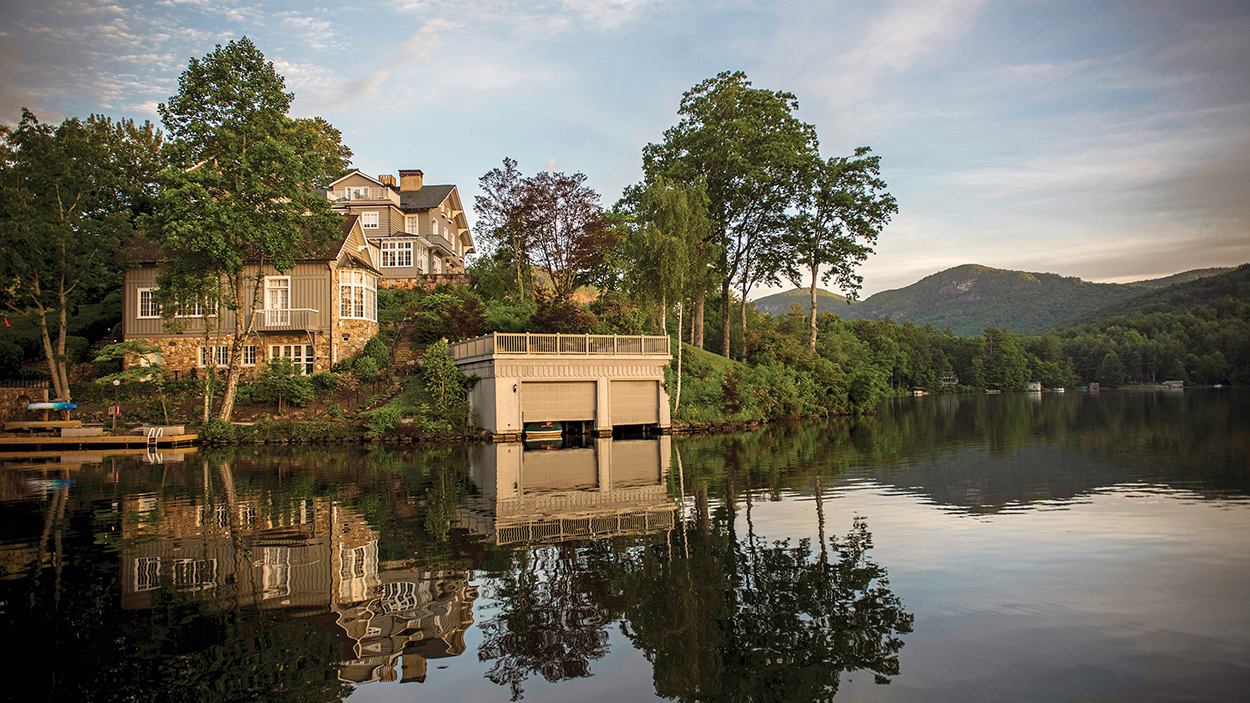 Written By: Luke Osteen | Issue: April - 2022
The Greystone Inn's Lakeside Dining Room has earned international honors with Opentable.com's Diner's Choice Award. To evaluate the wisdom of this honor, make reservations for breakfast, lunch, dinner and Sunday brunch, visit greystoneinn.com.
---
For the last few years, we've been keeping up with the return of Greystone Inn to its glory days in the early years of the 20th Century.
Thanks to new owners Shannon and Geoff Ellis, who bought the place in 2017 and poured a small fortune into restoring this landmark, she's once more a jewel on the shores of Lake Toxaway. 
In 2019 our Luke Osteen visited the Inn's venerable Lakeside Dining Room and said, "I'm not suggesting that The Lakeside Dining Room offers enlightenment with every meal. But I will say that it offers the possibility of transcendence to those seeking the original meaning of the word 'refreshment.' We left with lighter spirits and the simple, unalloyed joy."
Well, it turns out that a lot of people heard Luke's evaluation – Witness Greystone Inn's being awarded Condé Nast Traveler's 2021 Readers' Choice Award as one of the Top 20 Resorts in the South.
In fact, Greystone Inn pulled off an astonishing hat trick, having earned a place on the Reader's Choice List for 2019 and 2020 as well and far
outpacing its competitors in Western
North Carolina. 
But the honors extend beyond Condé Nast Traveler and its readership. Greystone Inn has also secured a spot on Travel+Leisure's 2021 15 Best Resort Hotels in the South. 
"The top resorts across the American South have one important thing in common, and it's a factor that keeps guests returning again and again: it's unparalleled hospitality, which draws rave reviews from T+L readers year in and year out," said the editors of Travel+Leisure in announcing
their decision.
And continuing The Greystone Inn's trend of soaking up nearly every accolade afforded by the travel industry, Open Table, the online arbiter of dining excellence has awarded the inn its Diner's Choice Award, based on real-time reviews by those who've experienced the restaurant.  In bestowing the award, Open Table cited the Lakeside Dining Room's overwhelmingly Superior Scores for Food, Service, and Ambiance. 
"To secure this award we have really worked hard by looking internally – we've worked extensively to train our staff from the bottom up," says the restaurant's General Manager, Matthew Arnal. "We have gone through education courses, and service training. We have reworked our wine program, cocktail list, and started offering higher end product. While we want to deliver excellent service and top tier quality products we want to do it all in a comfortable manner that never feels stuffy." 
---
---