Celebrating Forty Years | Highland Hiker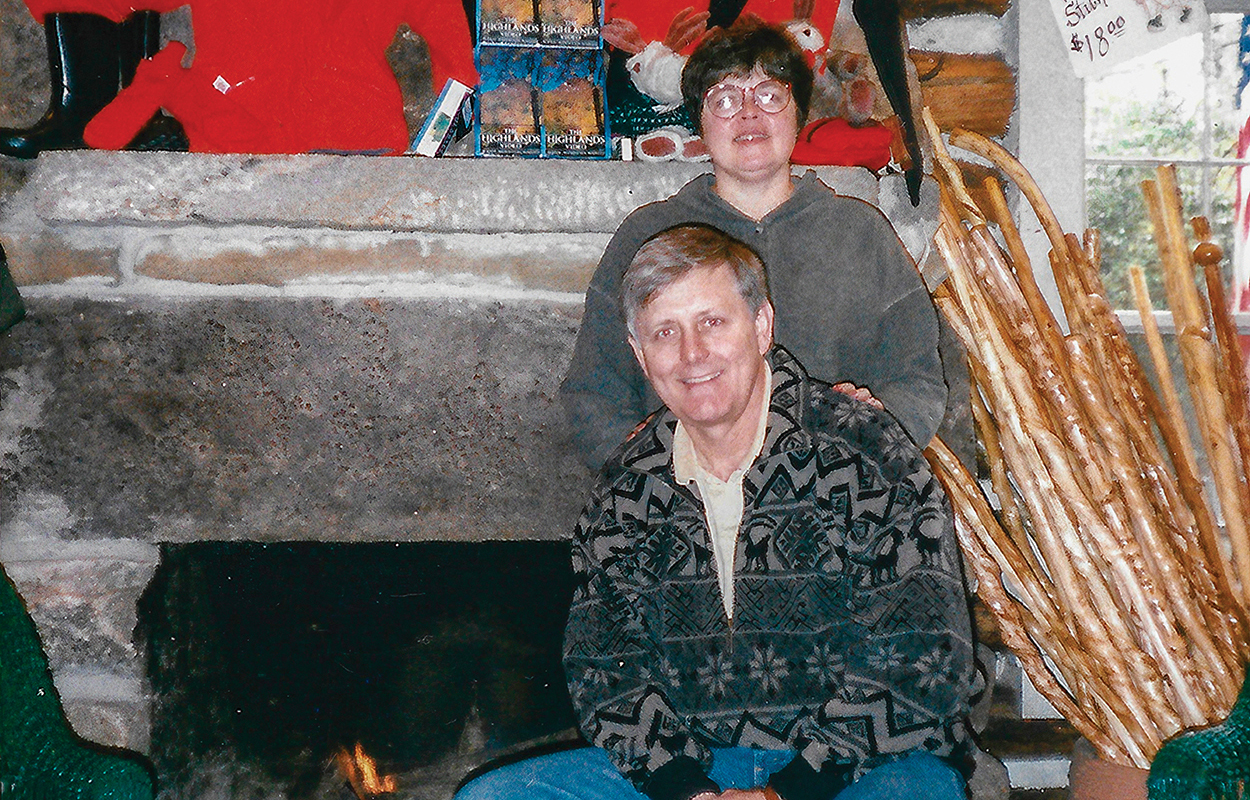 Written By: Deena Bouknight | Issue: July - 2022
Highland Hiker, the local landmark that's known far beyond the Highlands-Cashiers Plateau, is celebrating 40 years of outdoors outfitting.
---
Milestone anniversaries abound on the Plateau this summer, and one of those celebratory moments belongs to the Highland Hiker. 
For 40 years, the retailer has been serving local residents and visitors to the Plateau. 
Chris Wilkes explained how his family came to own Highland Hiker: "My parents, David and Carol Wilkes, were living in Southern Illinois working for my grandparents in the early 1980s. They had vacationed a few times with friends and eventual business partners who had a home in Highlands. When the Happy Hiker (original name), which was run by Margaret Hoff, went on sale, my parents decided to purchase the business and move the family to Highlands. We have been here since.
"We had shopped (at Happy Hiker) when on vacation and were looking for a place to move and raise our children, and everything just sort of fell into place," said Carol. 
The outfitter business not only suited the family professionally but also personally. The Wilkes family regularly hikes and walks the area, and David is an avid fly fisherman who has passed his skills onto to his children. 
Multi-generations of family members consistently patronize the store, but Carol shared that one change in four decades has been that "the season" is year-round. 
"When we first took over the Happy Hiker in 1982, we would be busy in June, July, August, and then again in October. Now we see visitors all year, including the winter." 
And Chris, whose wife Hilary is also involved in the family business, explained that while most product offerings, such as fishing flies, hiking sticks, packs, boots, socks, rainwear, tents, etc. have remained in the mix of outdoor products, gear technology has improved over the years. "It's much lighter and easier to use," he said. 
In addition, Highland Hiker currently offers fly fishing schools, guide trips, and lessons.
"And over the years, we have had bicycle tours, kayak tours, hiking trips, and travel seminars," added Chris.
Today the store offers four locations, the Cabin at 601 Main Street, Falls on Main at 561 Main Street, and Hiker Shoes at 547 Main Street in Highlands. Visit them in Cashiers at 47 Highway 107 South, at the Crossroads.
---
---