Your Need to Read | The Bookworm
Written By: Helene Seigel | Issue: 2020/10 - October
Welcome to our little bookstore!  Affiliated with the Hudson Library, the Bookworm has been welcoming and serving the Highlands community and its visitors from as early as 1995.  
Originally, the Bookworm opened with one room at the Peggy Crosby Center, then grew to four rooms at the Peggy Crosby Center, and in 2014 moved to its current location at the Falls on Main (across from the Hudson Library at 555 Main Street), between the two Highland Hiker stores. 
Rich with character and books, the Bookworm is also rich with memories and history for its patrons. Almost the "Cheers" of bookstores, the Bookworm reflects the essence of Highlands. All staff are local volunteers and all books are donations from our community. Many know when their favorite volunteer is working and choose to visit that day, others make it a part of their vacation ritual, all grateful to know their purchases help to support the Hudson Library.
The Bookworm is open Thursday, Friday, and Saturday from 11:00 A.M. to 3:00 P.M. and accepts donations of more than 10 books by appointment only. For appointments, please call the Library at (828) 526-3031 and they will tell you who to call for an appointment. Fewer than 10 books are happily accepted during regular business hours. All Covid safety protocols are followed, including required masks and sanitizer, social distancing, and only six patrons are allowed in to shop at one time. 
Please enjoy the ritual of visiting the Bookworm to see all it has to offer and what might be new. There is nothing like walking into a bookstore with the familiar smell of bound books, the sometimes creak of the floor, and a world of offerings – from vintage books, to literature classics, to fiction, to mystery, to biography, to history, to religion, to gardening, to stunning coffee table treasures, and so much more. 
Our books are carefully sorted to provide the best quality and value for a used book price.  We are unique and anxious for our family of books to join your personal library and become a part of your family as well.
by Helene Seigel
---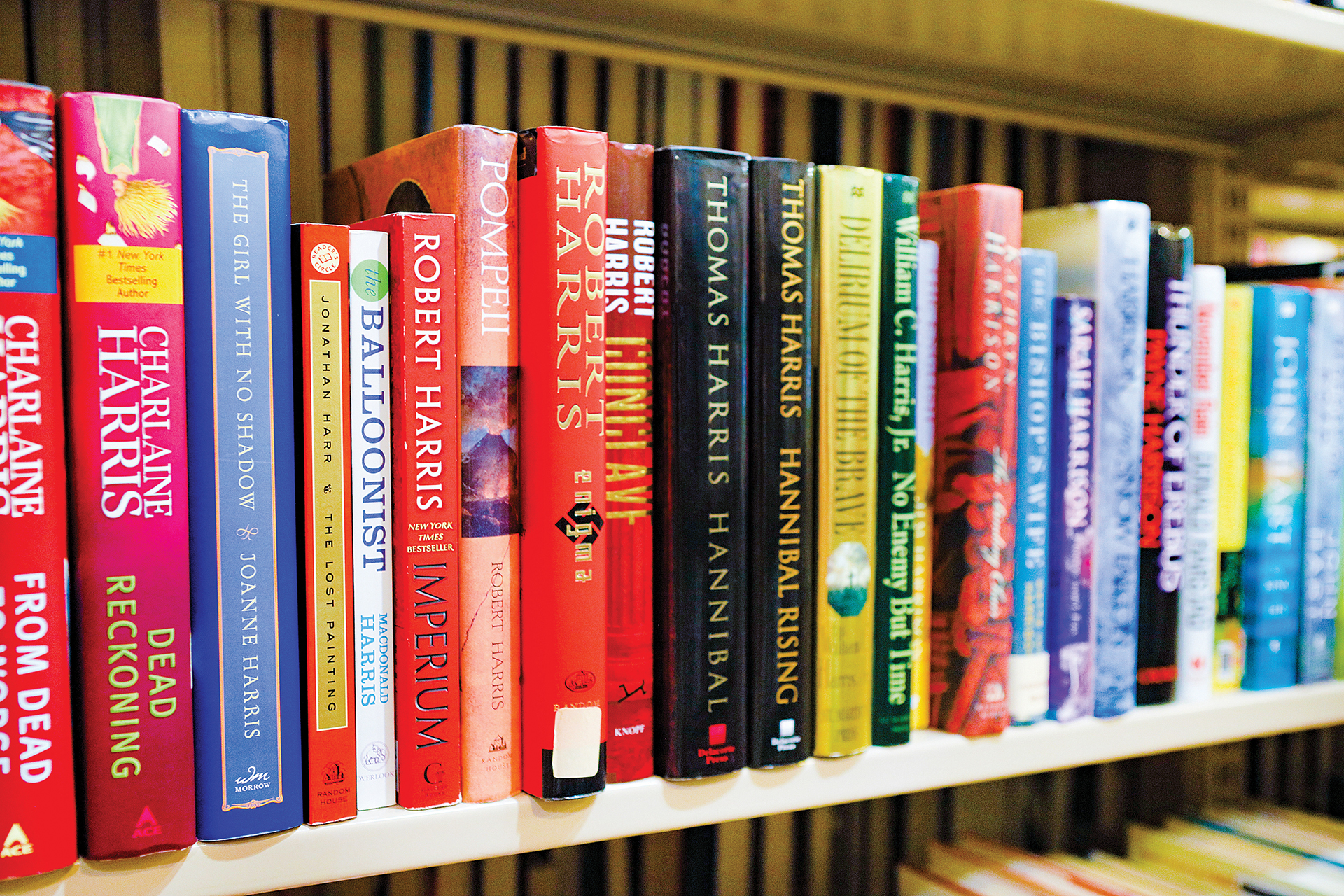 The Bookworm Open
Known as the "Cheers" of Bookstores, the Bookworm in Highlands is affiliated with the Hudson Library: all books are donated; all staff are volunteers; and all funds go to help...
---