Wings To Soar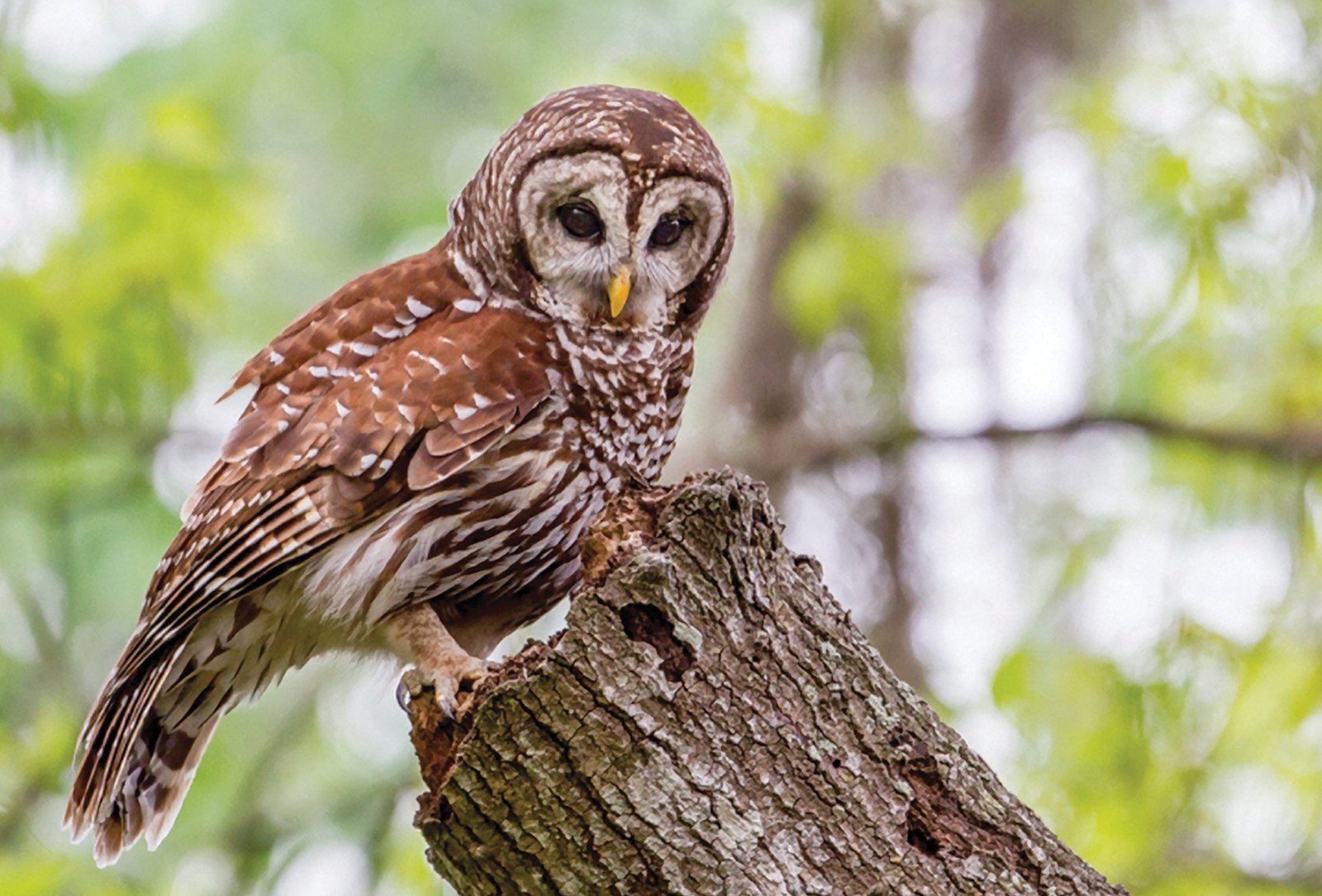 Written By: William McReynolds - Highlands Plateau Audubon Society | Issue: 2015/05 - May | Photograph By: Edward Boos
One of the Southeast's premier raptor presentations, Wings to Soar, will bring birds of prey to the old gym of the Highlands School on Fifth Street in an entertaining and informative program for people of all ages. The show starts at 7:00 P.M. on Tuesday, May 26, and is free and open to the public.
John Stokes and Dale Kernahan, a dynamic twosome who are professional presenters at Rock City, Tennessee, will provide a fun-filled evening designed to entertain and educate about nature and birds of prey including eagles, hawks, owls, and falcons.
Their goal is "to thrill the bejeebers out of the audience" by combining music, video, and, oh yes, live birds of prey flying over the audience giving a whole new meaning to the phase "fly by." This incredible experience will inspire long after it's over, hopefully "planting a seed that will grow into a new connection to the natural world."
The mission of Wings to Soar is to create awareness about the vital role birds of prey play in the natural world. Through their existing outreach programs, they strive to take environmental education to new heights and give audiences a unique opportunity to view and interact with a variety of birds of prey, up close.
This event is free and is provided for all adults and children in Cashiers, Highlands, Sapphire, Toxaway, and surrounding areas. It is a part of Mountain Wildlife Days Outreach and is being co-sponsored by the Highlands Plateau Audubon Society.
For additional information contact John Edwards, Director of Mountain Wildlife Days, at (828) 743-9648 or Ann Campbell with the Highlands Plateau Audubon Society at (770) 314-3521.
---
---