Whiskers, Wags & Whiskey: Cashiers Highlands Historical Society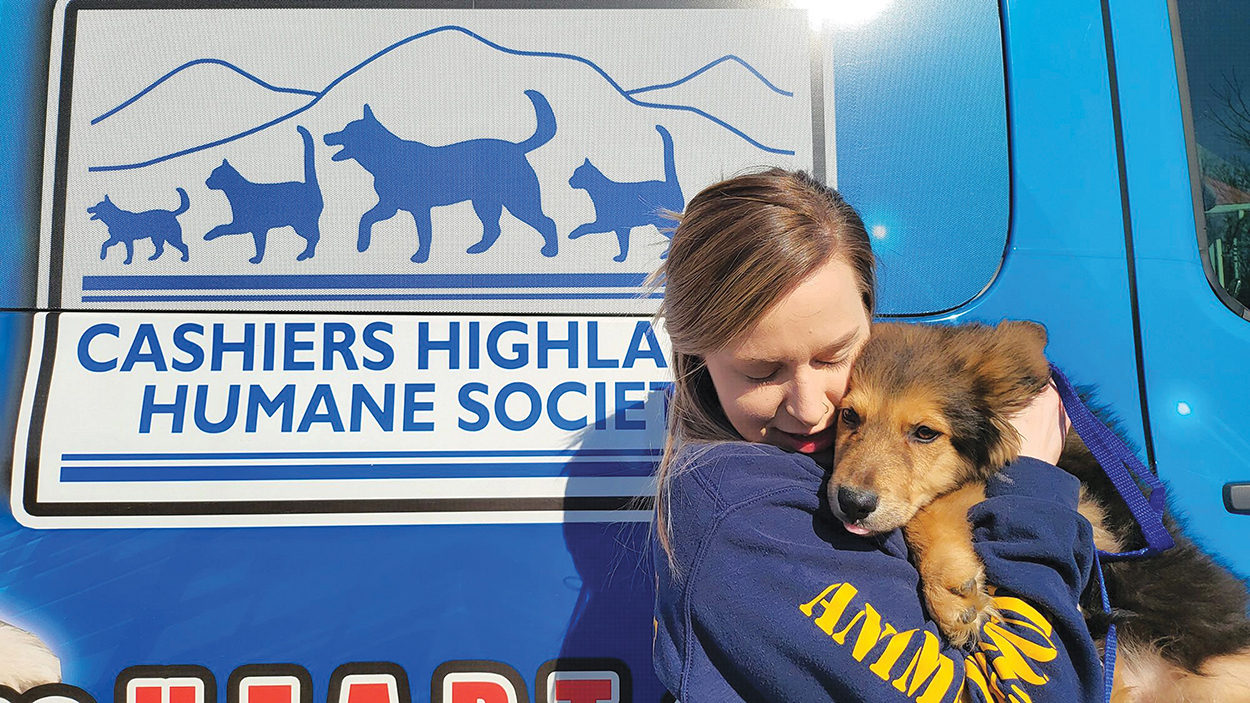 Written By: David Stroud - Cashiers-Highlands Humane Society | Issue: April - 2022
Whiskers, Wags & Whiskey, set for Wednesday, June 29, at Wildcat Cliffs Country Club is a howling good time benefitting the residents of Cashiers-Highlands Humane Society. For information, visit chhumanesociety.org.
---
An all-new event at an all-new venue sets the stage for the first in-person fundraising event in three years for the Cashiers-Highlands Humane Society. 
This brand new fundraiser and "fun-raiser" for the animals is Whiskers, Wags & Whiskey at Wildcat Cliffs Country Club on Wednesday, June 29, at 5:30 P.M.
The evening will feature a live and silent auction combined with a magnificent dinner and beer, wine and spirits. Live music will be provided by George Skaroulis. His Chopin-styled, gentle ambient piano music has been embraced by romantics, spa industry professionals, surgeons, and teachers, as well as the Atlanta Humane Society to calm anxious pets waiting for adoption. George has graciously donated 100 percent of his appearance fee and travel expenses to benefit the Cashiers-Highlands Humane Society. 
Whiskers, Wags & Whiskey is limited to just 200 guests. Tickets are $195 per person and tables of 10 can be reserved for $1,800. A portion of the ticket/table purchase is a generous, tax-deductible contribution to support our lifesaving mission of rescue, spay/neuter and adoption, and community outreach programs such as humane education, summer camps, rabies vaccination clinics, pet therapy, and a free food pet pantry.
A highlight of this preeminent fundraiser for the Cashiers-Highlands Humane Society will be the presentation of the coveted awards for "CHHS Humane Heroes of the Year." Awards will be bestowed to recipients who have significantly contributed their time, heart, and resources to help further the mission of CHHS on behalf of the abandoned and neglected animals in our community.
A fundraiser for the CHHS shelter pets is always the "must-attend" party for party animals on the Plateau and always sells out quickly. You can reserve your seats today by calling (828) 743-5769. 
Cashiers-Highlands Humane Society is a 501(c)(3) non-profit animal welfare organization located at 200 Gable Drive in Sapphire, 1 ½ miles east of the Cashiers Ingles in between Cedar Creek Club and Lonesome Valley on Highway 64. Visit us online at chhumanesociety.org. Tax-deductible donations to support our lifesaving work can be mailed to: CHHS, P.O. Box 638, Cashiers, NC 28717.
---
---