We're on the Same Page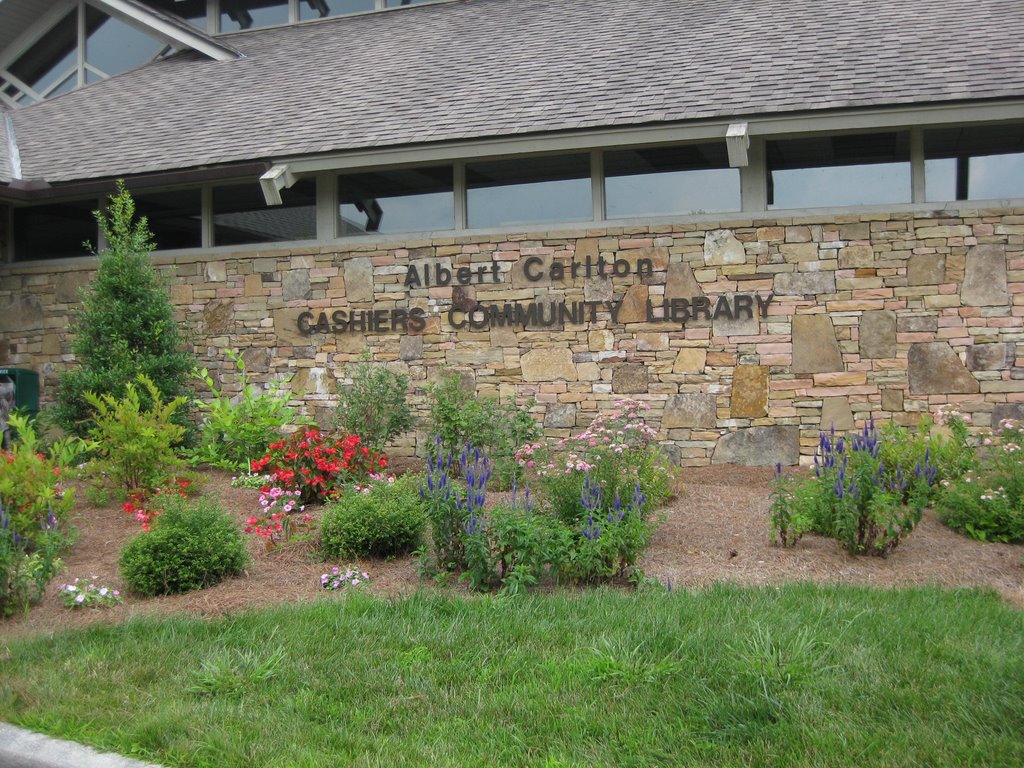 Written By: Emily Crowell | Issue: 2018/11 - November
This time of year, Cashiers starts to look like a sleepy little village again as part-timers and visitors seek warmer climes.
Luckily for us, there's a year-round bright spot over on Frank Allen Road. Albert Carlton-Cashiers Community Library is always full of warm, friendly faces, no matter what the season. Stop in on your way to anywhere, warm up, grab a book, and check out what's happening this month at the library.
Dolly Parton Storytime will take place in the children's room on Saturday, November 10, at 11:00 A.M. This is a partnership between the library and the Literacy Council of Cashiers to promote Dolly Parton's Imagination Library, a program that mails free books once a month to children from birth until the time they start school, regardless of family income.
The storytime is geared toward kids from birth to pre-kindergarten and includes stories, games, crafts, songs, light snacks, face-painting, and the appearance of a legendary cardboard cutout of Dolly Parton herself. Please come join the fun, and check out a book while you're at it!
More programs for youngsters abound through the rest of the month, too. Pre-school and toddler storytime is held on Wednesdays at 10:00 A.M., featuring stories, songs, games, and crafts aimed at enhancing pre-literacy skills (as well as having fun in the library). On Tuesday, November 6, at 3:45 P.M., elementary-aged storytime will focus on voting rights, and will include an actual election that participants can vote in. LEGO Builders on Tuesday, November 13, and Crafternoon on Tuesday, November 27, allow school-aged children the opportunity to develop and expand their STEAM (science, technology, engineering, art, and math) skills while having fun and hanging out with their peers.
The Geeky Gangsters Book Club (for young adults) meets on Wednesdays from 4:00 until 5:00 P.M. Space is limited and pre-registration is required, so please call the library for more information.
Please note: there will be no STEAM explorers on November 20, and no Preschool Storytime or Geeky Gangsters Book Club on November 21 due to Thanksgiving.
Adults (or grown-ups) needn't feel left out of the fun. MahJong games are held on Thursdays at 1:00 P.M., and Thursday afternoon movies continue at 3:45 P.M., complete with free popcorn and water. The Bibliophiles Book Club meets on the second Wednesday of each month at 5:30 P.M.—call the library to find out what book they're reading.
Albert Carlton-Cashiers Community Library is located at 249 Frank Allen Road—across from the Post Office and a short hop from the Village Green. Open hours are Tuesday, Wednesday, and Friday from 10:00 A.M. to 5:30 P.M., Thursday from 10:00 A.M. to 7:00 P.M., and Saturday from 10:00 A.M. to 4:00 P.M., and they can be reached via telephone during those hours at (828) 743-0215. The library will be closed for Thanksgiving November 22-23, but its large collection of e-books, e-audiobooks, and e-videos can be accessed any time! Visit fontanalib.org to find out more.
---
---