Village Square Art and Craft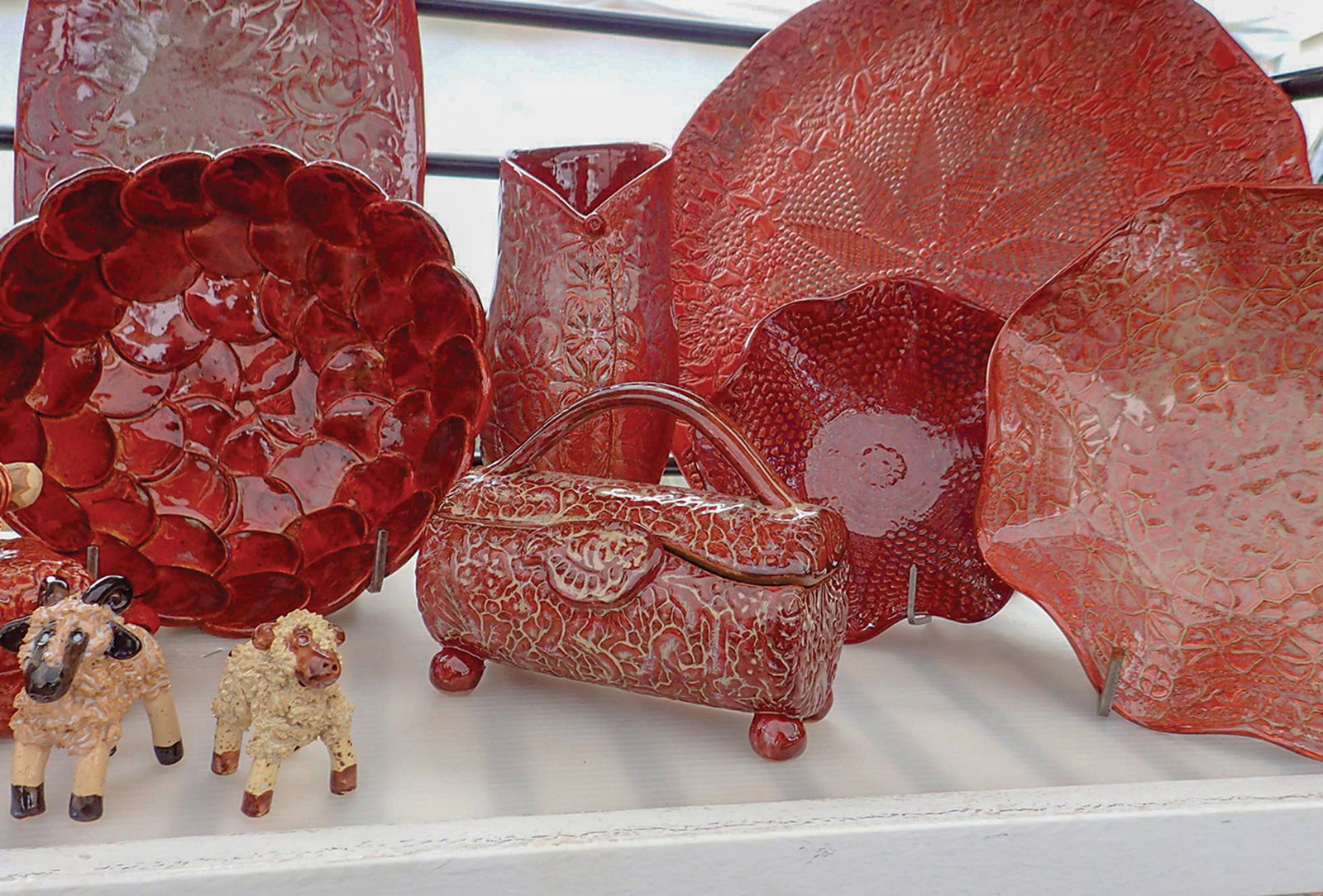 Written By: Cynthia Strain | Issue: 2018/08 - August
Spectacular nature photography. Leather. Fused glass art. Pottery. Christmas decor. Rustic furniture. Dog treats. Fine art paintings and prints. All of this and much more will be featured at the Highlands Village Square Art & Craft Show on Saturday and Sunday August 25 and 26. Sponsored by Highlands Mountaintop Rotary, the shows are free and located at K-H Founders Park on Pine St. from 10:00 A.M. to 5:00 P.M.
The Village Square shows have attracted a multitude of artisans of the highest caliber from western North Caolina, northeastern Georgia, and western Souh Carolina for 13 years now. Each show brings new talent and mediums.
New to this show is Adam Nicholson of Murphy, NC with handcrafted long bows; Lisa Kolk of Leicester, NC with eco-printed silk scarves and clothing; Deb McCarthy of Chapin, SC will brighten up the place with fused glass home goods and garden art.
Returning vendors include painters Marcus Thomas, Sue Gouse and Dan Goad; potters Mike Hart and Caron Baker; rustic furniture by Dean Epperson; clever birdhouses by Jim and Vick Smith.
In addition, Sky Valley artist Patty Calderone will create a large bear painting at the show. A silent auction for it will benefit the B.E.A.R. Task Force and its efforts to educate the public about living in bear country.
If you think you have seen all there is to see at the Village Square shows, we can guarantee you that you haven't!
Of course, food is always a big part of the show, especially since Dr. John's tacos have been offered by Rotary. But Fressers Courtyard Cafe offers great food in the Village Square next to the park as well. And the farmers market will still take place Sat. a.m., but up on the patio.
For more information about the show, contact coordinator Cynthia Strain at (828) 787-2021 or [email protected]. Follow us on Facebook to get updated information and learn about
featured artisans.

---
---