Twilight 5k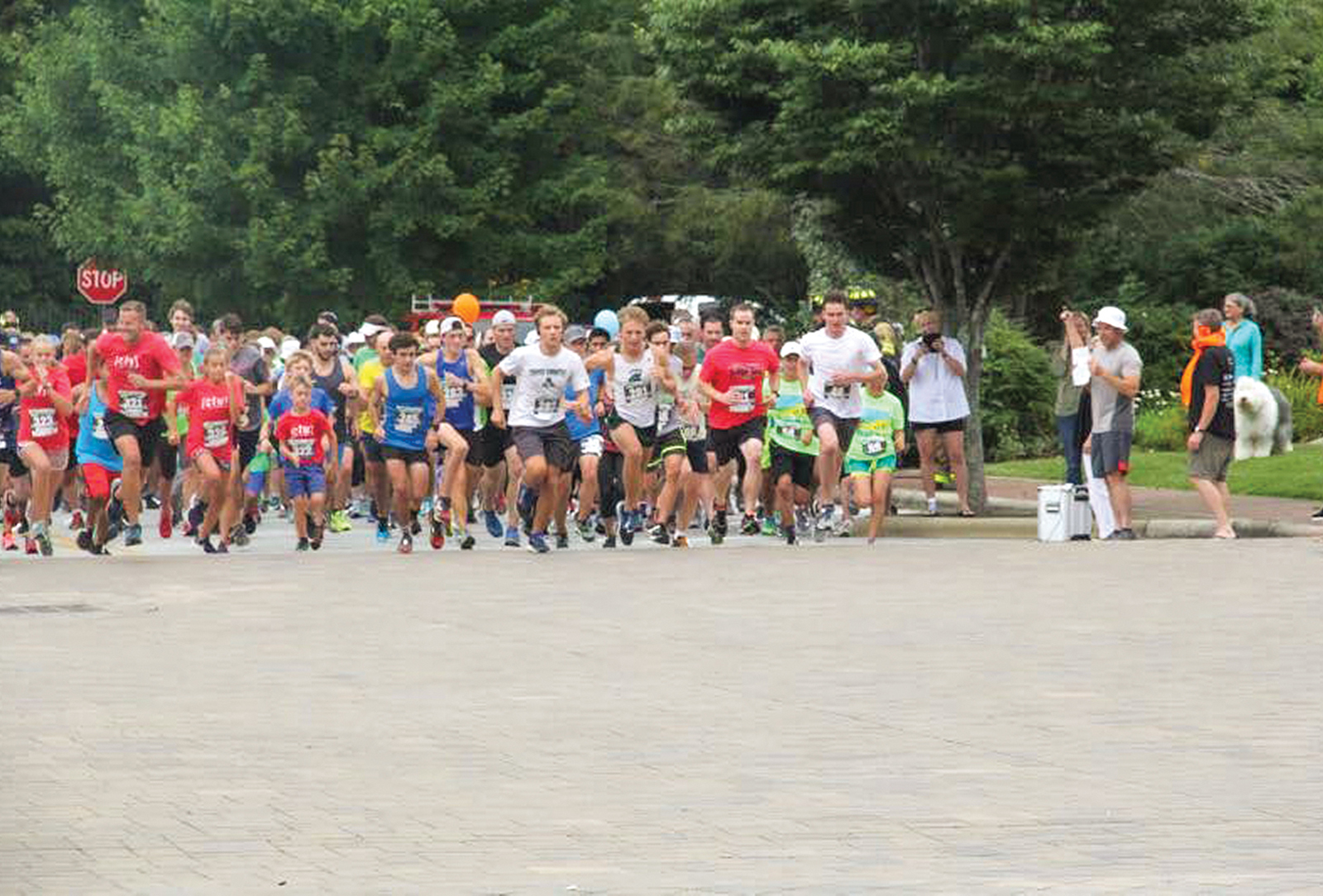 Written By: Luke Osteen | Issue: 2019/07 - July
It's not too late to participate in this year's Twilight 5K, presented by the Rotary Club of Highlands, August 17.
There are lots of things that make this race special: live music, brand new awards, the chance for a free registration for next year's race, and the icing on the cake is that it all takes place at Kelsey-Hutchinson Founders Park in downtown Highlands.
The Rotary Club of Highlands is a group of local business owners and operators who are dedicated to improving the community, nation, and world through charitable fundraising and volunteer work.
The Highlands Twilight 5K supports local youth and recreation activities with the money it raises. Last year they raised over $18,000 and hope to surpass that number in 2019.
The Highlands Twilight 5K also provides an outstanding family-friendly activity. Bring your chairs, picnic baskets, and blankets and spend the evening listening to High Five before and after the race. As a special incentive, everyone who is over 21 and finishes the race receives a free beer from the Ugly Dog Pub.
The course, at an elevation of 3825 feet, is the flattest course possible on the Highlands-Cashiers Plateau. It's affectionately nicknamed "The Patty Cake" after a local runner who had twin babies and needed a stroller-friendly course. The twins have since grown up, but the name stuck. The Highlands Twilight 5K course is USATF certified, USATF COURSE NC16004DW.
Highlands Twilight 5k is now part of the 2019 Black Bag Race series, where you can accumulate points from different races. There are many races in the area where you can earn points for prizes and recognitions, so make sure you add the Twilight 5k to your calendar. Come on up and see if you are up to the challenge of the Plateau.
For early packet pickup, stop by the Highlands Rec Park on Friday, August 16, between 4:00 and 7:00 P.M. If you want to register on the day of the race, come to Kelsey-Hutchinson Founders Park Saturday, August 17, at 4:00 P.M. The race begins at 6:00 P.M. For more information visit HighlandsTwilight5k.com, where you can view photos and results from last year's event, as well as a map.
---
---