The Magical World of Books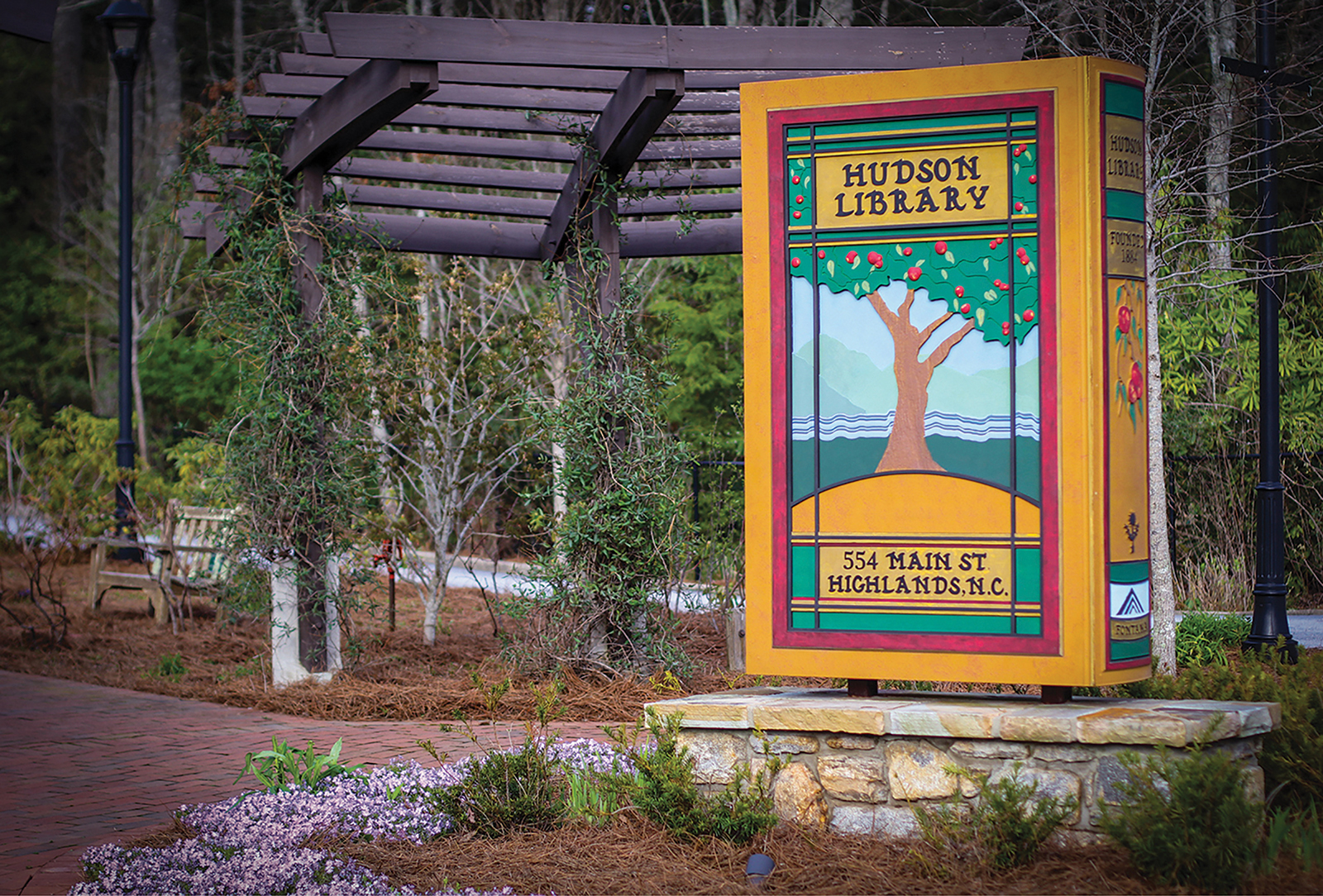 Written By: Emily Crowell | Issue: 2019/03 - March
Today is a good day to visit Hudson Library, don't you think? It's just a short walk from anywhere in town, and the rocking chairs out front are inviting even when the library's not open.
One of my favorite things to do is, starting from the street, follow the sidewalk around the library sign and up under the trellis – I feel like I'm entering a secret garden, especially in early spring when the natural world is starting to wake up again.
And where the sidewalk ends: the magical world of books and book-lovers!
Share the magic of books (and secret gardens) with the little ones in your life by bringing them to the Hudson's public storytime on Thursdays at 10:40 A.M. A lively mix of books, storytelling, and music will charm little kids and big kids alike. Stay afterwards to hang out and tell your own stories in the Childrens' Room, or peruse the diverse collection of kids' DVDs, CDs, and audiobooks.
School-aged kids will find fun and learning at Kids Zone on Thursdays at 3:30 P.M. The Hudson and the Highlands-Cashiers Land Trust are now partnering on a Kids in Nature program on the second Thursday. Kids Zone with The Bascom continues on the first Thursday of each month, LEGO Club is held on the fourth Thursday, and STEM programs are held on the third and fifth Thursdays.
Grown-up kids shouldn't feel left out of the fun. Come grab a free bag of popcorn and watch a recently-released movie at 2:00 P.M. on the third Wednesday of the month or check out a few DVDs from the Hudson's ever-growing collection to take home with you.
Be an active community member and attend Community Coffee with Mayor Pat Taylor on the last Friday of the month at 11:00 A.M. – grab some free coffee and refreshments while you're there. Or just hang out by the fireplace in the reading room all afternoon. Even though we're heading toward spring, we're sure to have some chilly days yet that will be perfect for spending in the warm, cozy library.
Hudson Library is located at 554 Main Street in Highlands and can be reached via telephone at (828) 526-3031. The Hudson is open Tuesday through Friday from 10:00 A.M. – 5:30 P.M., and Saturdays (even warm, sunny ones) from 10:00 A.M.– 4:00 P.M.
---
---