The Freshest & the Finest
Written By: Mary Jane McCall | Issue: 2021/08 – August
In addition to boosting your cooking with fresh, flavorful ingredients, Highlands Marketplace is a unique small-town opportunity to get to know the neighbors who are responsible for all the good things that end up in your kitchen.
---
There's something so satisfying about strolling through an open-air market and shopping for the freshest and finest produce, meats, seafood, crafts, baked goods and flowers that our area has to offer. 
Highlands Marketplace held every Saturday morning from 8:00 until 12:30 at Kelsey-Hutchinson Founders Park on Pine Street is your chance to do just that.
This little marketplace exemplifies the best of the mountains, and not just in the products brought to us each week, but also in the friendly faces of the many farmers, bakers, craftsmen and artists who sell their goods here, all of whom are more than happy to share their stories. Part of the fun is taking the time to talk to the vendors and make a personal connection.
Take for instance, Many Hands Peace Farm and Summer Camp at the Mountain Retreat and Learning Center who have a booth each week and sell produce, chicken and duck eggs.  
This not-for-profit educational farm camp offers summer campers the opportunity to have a hands-on farming experience.  In fact, you'll often be waited on by one of the campers who enjoy working at the booth and sharing their newfound knowledge.  From their hands to your tables.  
Additionally, Joey Kyle, Farm Manager, is licensed to pick mushrooms from National Forest Service lands and they often have mushrooms for sale, most often Chanterelles and Chicken of the Woods.  
There's a story like this behind every booth at Highlands Marketplace, so shop and take the time to get to know the vendors.  It's a one-of-a-kind shopping experience and you'll be surprised at the variety of goods sold.  
---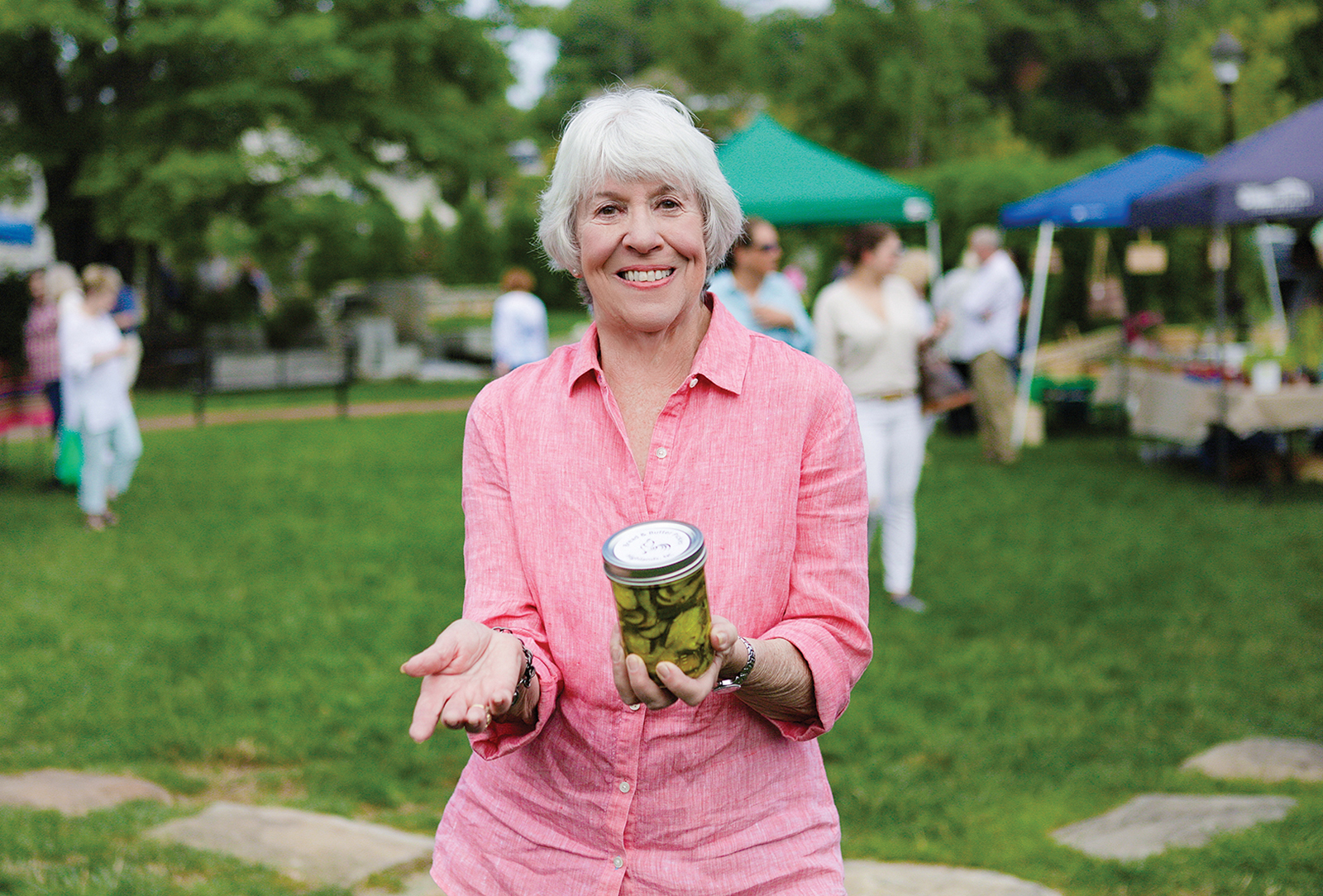 Highlands Marketplace Farmers Market
This local Highlands NC Farmers market opens Saturdays from 8:00 A.M. until 12:30 P.M. in Kelsey-Hutchinson Founders Park on Pine Street.
---