Thankful for Trails | Highlands Cashiers Land Trust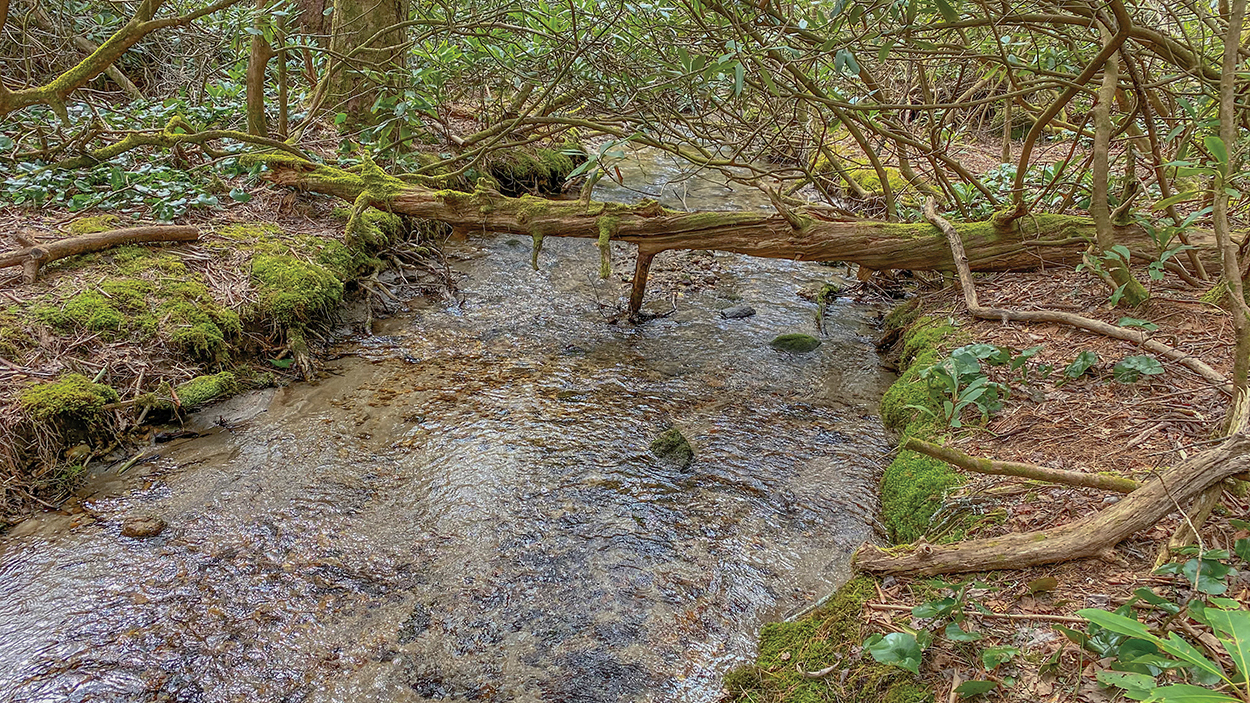 Written By: Julie Schott - Highlands-Cashiers Land Trust | Issue: 2020/11 - November
If you're feeling a little short of things to be grateful for, take a hike along one of the trails conserved by The Highlands-Cashiers Land Trust. It'll help to put things in perspective.
---
Ah, the season of gratitude. There's no denying it has been a strange year but still, I hope you are finding reasons to be grateful all around you.  
Indeed, just being on the Plateau is worthy of our gratitude.  Let's remember to be thankful not only for these treasured lands, but also for those who discovered this paradise long before us and had the foresight and wisdom to preserve it.  
Located just 10 minutes from downtown, you'll find a place steeped in history and abundant with diversity from old growth forest to a serene fern glade to various streams and a creek that eventually makes its way to the Atlantic. Brushy Face Preserve is a place that inspires gratitude and it is conserved forever with Highlands-Cashiers Land Trust.  
For well over a century, a series of families have served as guardians of this special place, caring for and conserving the land since the town's early days.  But just over a decade ago, Brushy Face was under risk of being lost to a housing development.  When the economy stopped that from happening, several families came together to purchase the property and donated it to Highlands-Cashiers Land Trust to ensure it would be conserved forever.
Now thanks to these guardians, a gorgeous trail system is available for the public to enjoy, always.  We give gratitude for all those families who saved this special place for us to enjoy; for the countless volunteers who gave hours of their time and so much effort to build this lovely trail by hand for all of us to enjoy.  
Interested in exploring?  Now's the perfect time as we are excited to announce a brand-new trail map!  To download your copy, visit hicashlt.org. 
Pro tip: If you'd like to social distance, this is the place as the preserve is typically quiet, often with no one else on the trails.  
We give gratitude to Glenda Bell and Nancy Nichols for underwriting the cost of this wonderful new map! We need to revise all of our public access trail maps and if you'd like to help with your financial support for this project or general support of our mission, we'd be most grateful to you!  
Highlands-Cashiers Land Trust is a nationally accredited 501(c)(3) land conservation organization who exists thanks to the generous support of donors like you. Visit hicashlt.org to learn more.
---
---