Sweet Sounds of Music: Highlands NC Weekend Concerts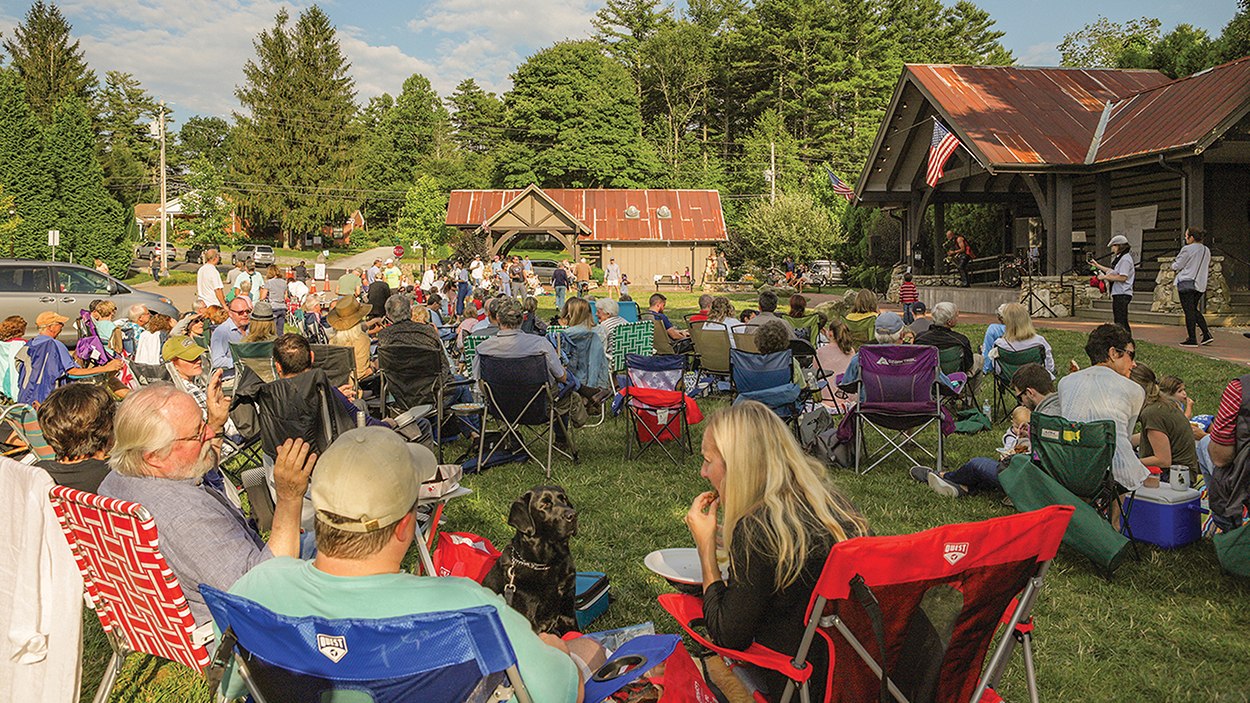 Written By: Mary Jane McCall | Issue: April - 2022
Friday Night Live and Saturdays on Pine provide Highlands' official Soundtrack of the Season. They're free and everyone is invited.
---
Spring, that glorious season when our senses come alive, is once again upon us.
Blooming flowers are emerging from winter's gray to carpet the landscape, their smell wafting through the air beckoning us outdoors. All around you'll enjoy the sights and sounds of the season as the busy season once again returns to the Plateau.
One of the sweetest sounds of the season is the sound of music in downtown as our outdoor concert series start once again, drawing us all together to listen, visit, dance, and revel in the sweet knowledge that this season we can once again come together just for the joy of it, a bit more unencumbered by the constraints of pandemic worries.
Friday Night Live is provided by the Highlands Chamber of Commerce/Visit Highlands, celebrating traditional mountain music, and offering local and regional artists the chance to share their love of traditional and contemporary Appalachian sounds. Shows are every Friday night in Town Square from 6:00 until 8:30 P.M.
It's fitting that the season starts on May 13 with the sounds of local favorites, The Johnny Webb Band, playing country favorites old and new. McIntosh & The Lionhearts bring a softer sound on May 20.  Sycamore Flats plays old time, foot stomping bluegrass on May 27.    
Saturdays on Pine, held at Kelsey-Hutchinson Founders Park every Saturday night from 6:00 until 8:30, shakes things up a bit with music of every kind. The Breakfast Club starts things off on May 14 with, you guessed it, sounds of the 80s, that lively, buoyant music that will make you want to shake your booty.  The Caribbean Cowboys play on May 21 and this crowd-pleasing group never disappoints with their wide-ranging playlist from Jimmy Buffet to classic rock and everything in between.  Get your shag on when Continental Divide brings their smooth beach sounds to town on May 28.
For more information, call the Highlands Chamber of Commerce and Visitors Center at (828) 526-5841 or visit highlandschamber.org.
---
---