Sweet August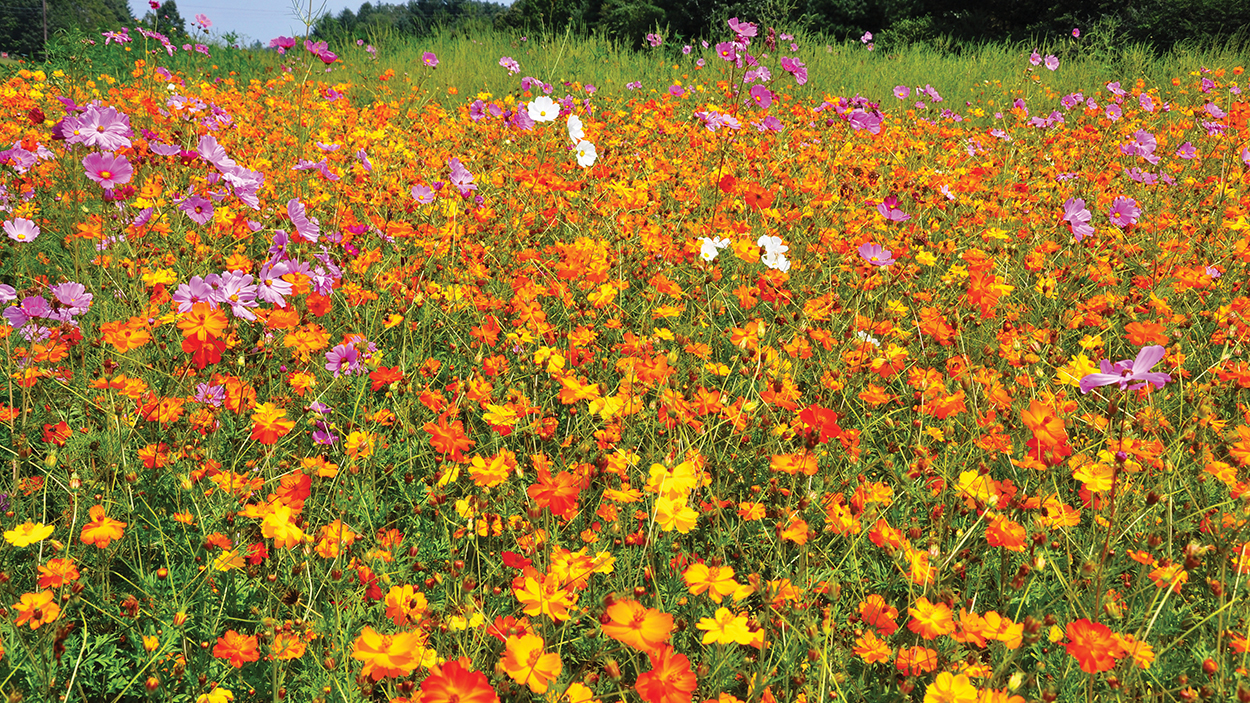 Written By: William McReynolds - Highlands Plateau Audubon Society | Issue: 2021/08 – August | Photograph By: William McReynolds
William says we're here in Admit You're Happy Month. He's always right about these things. C'mon, admit it, things are pretty good, aren't they?
---
Yes, this month has been named the Admit You're Happy Month. How good is that? 
The Dog Days of Summer fall into August (July 3-Aug.11), "weather you can wear" was once an expression. Sirius rising.   
August is also named Family Fun Month. Families should go out and have fun together this month. The more you get to know about August, the more you like it.
August is simultaneously the National Catfish, National Golf and National Eye Exam Month. Congress and the President of the U.S. declare the named national months, weeks and days. 
 The first week in August, 1-7, is National Clown Week, so declared by Congress and by proclamation of President Nixon on August 2, 1971. This week, which became an International Week in 1991, recognizes those who "make us laugh and smile." Oh, Pagliacci!
The second week is National Smile Week. I'm not making this up.
There are some interesting official days. The first Sunday in August is simultaneously Friendship Day and International Forgiveness Day. We can observe that!
August 8 is International Cat Day. Celebrated in most countries worldwide, this is "a day to enjoy our beloved feline pets" and pamper them (as if we don't already). Every cat has its day. There are over 500 million domestic cats in the world. Calls to mind the Heinlein quote to wit "Women and cats will do as they please. Men and dogs should relax and get used to the idea."
August holds numerous named days celebrating food: zucchini (8th), S'mores (11th), Kool-Aid (13th), Creamsicle (14th), spumoni (21st), Banana Split (25th), Bell Peppers (28th), marshmallows (30th) and trail mix (31st). Lots of good eatin' in August. How about them peaches? August is National Peach Month.
August harbors some important days in history. On August 1 in 1790 the first U.S. census was completed: 4 million. Wild Bill Hickok was killed in a poker game holding Aces and 8s on the 2nd in 1876. On August 5, 1884, the cornerstone to the Statue of Liberty was laid, on Bedloe's Island. On the 14th in 1937 the 2000-mile Appalachian Parkway was completed. 
Montgomery Ward's first mail-order catalog came out on August 18, 1872. Martin Luther King, Jr. declared "I have a dream" on August 28, 1963. A Pentium computer beat Chess Master Garry Kasparov on August 31, 1994.
And there are many birthdays: Jerry Garcia (8/1/1942); Martha Stewart (8/3/1941); Meghan Markle (8/4/1981); Lucille Ball (8/6/1911); Antonio Banderas (8/10/1960); Tim Tebow (8/14/87); Julia Child (8/15/1912); Mae West (8/17/1893); Al Roker (8/21/54); Count Basie (8/21/1904); and Mother Teresa (8/27/1910). It's a fine birth month.
Aaahhh, Sweet August. We can do this! Just be happy and admit it!
---
---