Springtime Pages and Programs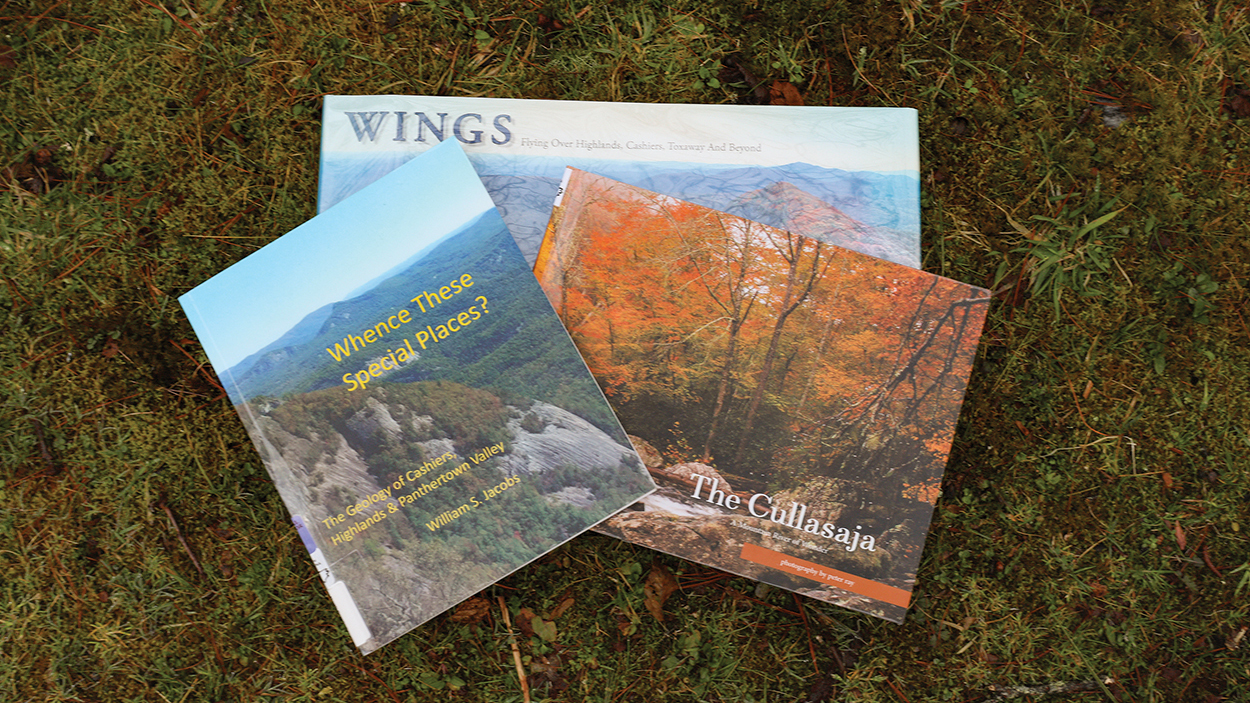 Written By: Deena Bouknight | Issue: April - 2022
The Plateau's twin libraries offer an entire suite of programs to illuminate the magic and majesty of the season.
---
Libraries are the places to go for every imaginable seasonal-subject-focused read. And with spring in the air, books on nature- and outdoor-related topics are just the ticket to bring one out of hibernation from winters' chill. 
"We have numerous materials on various warmer-weather subjects," said Carlyn Morenus, branch librarian for Highlands' Hudson Library. "Identification guides for birds, animals, trees, wildflowers, insects, snakes, and more. Plus, we have great hiking guides to check out, and additional maps and guides in the library, including topographical and three-dimensional contour maps of the region. We have great books about hiking North Carolina waterfalls, geology of the Plateau, and some beautiful oversized books celebrating regional photography as well."
Morenus also reminds the community that Hudson Library participates in the Kids Hike Highlands program, which makes available maps to get families started hiking, and it rewards kids who complete the four designated hikes.
Also for kids this spring is the monthly series called LEAP Into Science, programs for children as part of Hudson Library's Kids Zone afterschool programming.
 "In April we'll focus on Light and Shadow with a program on April 21 at 3:30 PM," noted Morenus. 
LEAP Into Science was developed by The Franklin Institute in Philadelphia, and is sponsored in North Carolina by the NC STEM Ecosystem.
Many of the same books and programs offered by Hudson Library are also available at the Albert Carlton-Cashiers Community Library. 
Serenity Richards, the library's branch librarian, shared, "I just refreshed some of our local hiking and gardening books. And we also have a lovely map of old Hamburg [Township] and its landmarks before the lake [Lake Glenville] was created." 
The library can provide more history about the Cashiers and Lake Glenville areas as well as local hikes and wildflower walks for anyone interested in embracing spring. 
"The library has also provided a new book on the StoryWalk at the Village Green, so families can get outside with a fun book and enjoy the spring air," said Richards.
Speaking of enjoying books, The Cashiers Library's Bibliophiles Book Club will be diving into John McPhee's The Headmaster at 5:30 P.M. Wednesday, April 13, at the library. Everyone is invited.
---
---