Slowin' Down, Livin' It Up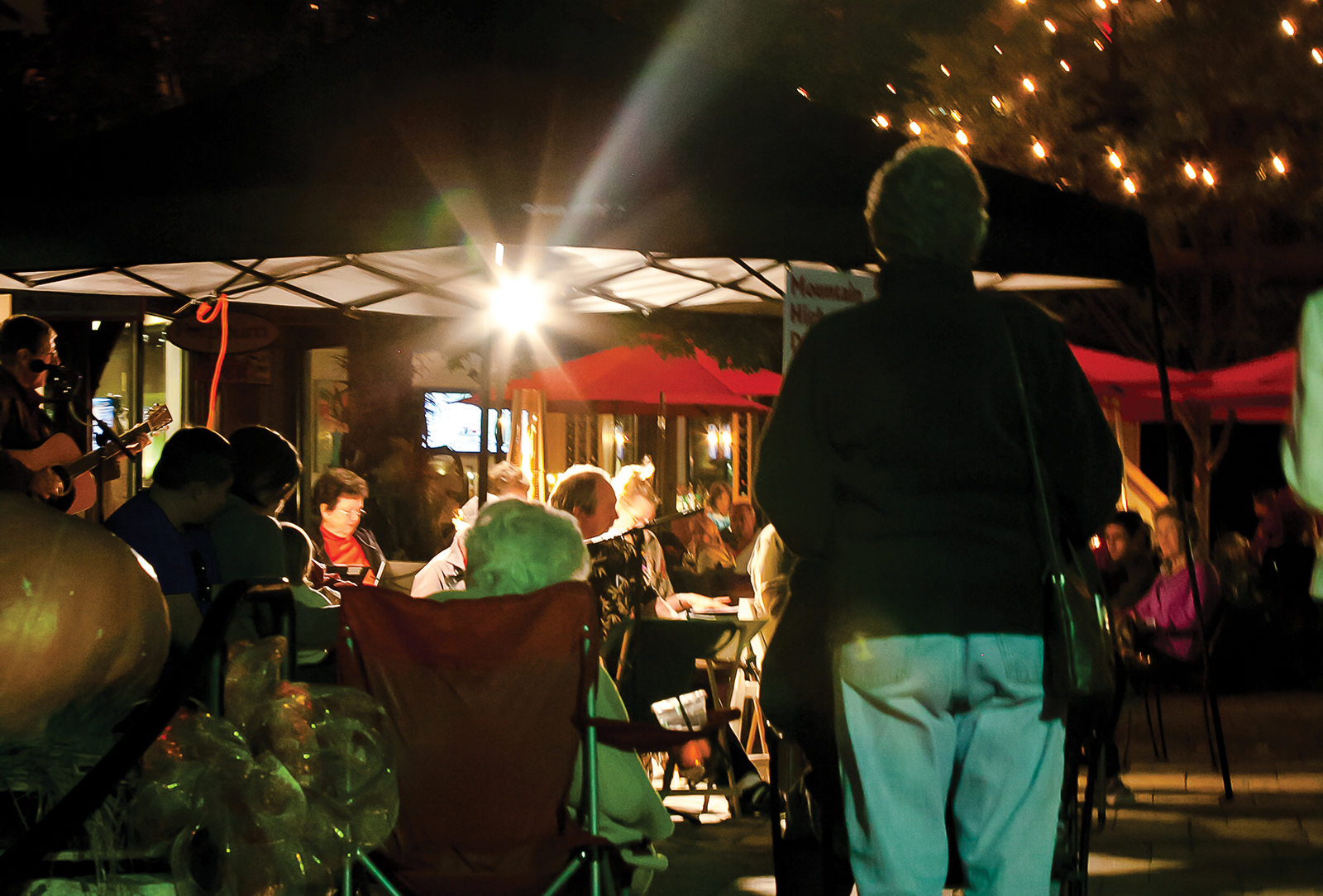 Written By: Mary Jane McCall | Issue: 2016/10 - October
October is one of the most enjoyable months in Highlands. The weather has cooled off just enough to put some pep back in everyone's step, and of course, there's that Carolina blue sky that seems to have deepened in color, the better to provide a stunning backdrop for all those beautiful fall leaves.
Everything about fall beckons you to step outside and enjoy the wonders of the season. After a day spent picnicking, hiking, and leaf looking, head into town for a peaceful evening that includes a leisurely stroll or a fine meal. Life is slowing down, but there's still fun to be had.
On Friday's nights you won't want to miss the Friday Night Live concerts at Town Square from 6:00 until 8:00 P.M. Here you will enjoy some of the most authentic mountain music anywhere. October 7 brings The Johnny Webb Band back, playing new and traditional country hits. This band has been an area favorite for years, and their playlist is deep, so don't be shy, request your favorite. Southern Highlands will be playing on October 14. Their lively bluegrass sounds are always sure to start your feet tapping in time. Plans are still under way to bring a band to the stage on October 21 so check in that night for what is sure to be a crowd-pleasing grand finale.
Residents and visitors alike agree that these concerts provide great family fun so make plans now to be on the square Friday nights in October. For more information, please visit highlandschamber.org or call the Highlands Visitor Center at (828) 526-2112.
---
---