Skyline Lodge Celebrates the Holidays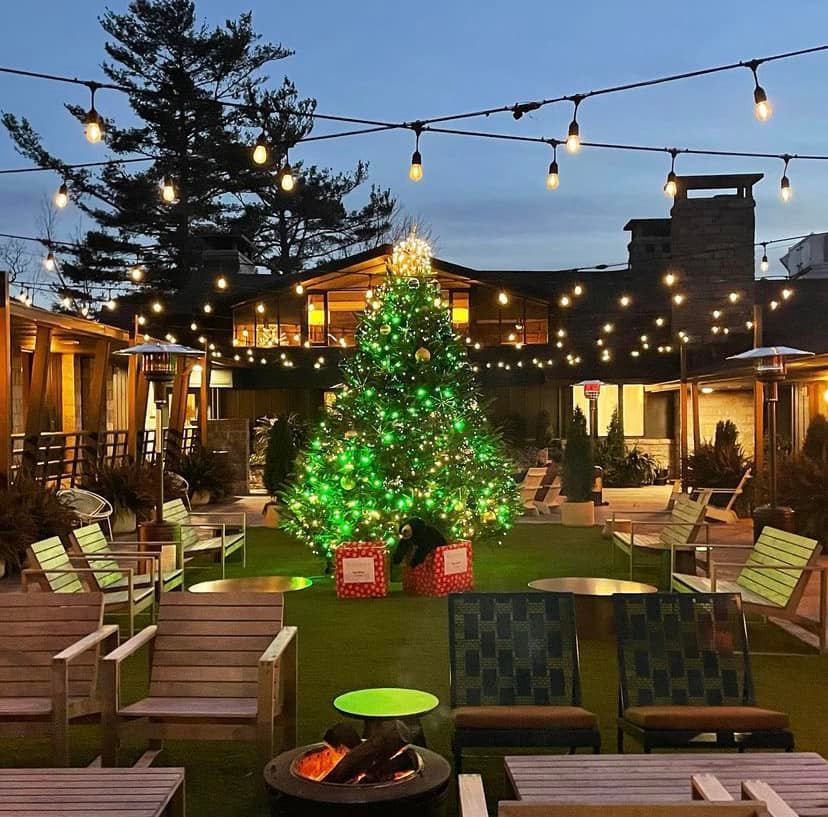 Written By: Luke Osteen | Issue: Whats News
Skyline Lodge in Highlands NC celebrates Christmas.
---
Skyline Lodge, which was revived over the summer with a fresh Mid-Century Modern Look and an energetic management team, has unveiled its Holiday Movie Matinee Series, beginning this weekend. 
They'll be showing a different holiday movie at Butler's, Oak Steakhouse's richly appointed bar, from noon to 3:00 P.M. every Sunday throughout the month. 
On Sunday, December 12, you're invited to Polar Express (rated G); followed by Jingle All The Way (rated PG) on December 19; and Miracle on 34th Street (rated PG) on December  26.
Complimentary snacks will be served and moviegoers may purchase beverages. Reservations are recommended – call (828) 526-4008. 
Speaking of seasonal indulgences at Skyline Lodge, Oak Steakhouse's Bar and Lounge will be offering a different kind of celebration throughout December.
Skyline Lodge's exclusive bar and lounge is hosting Champagne, Caviar & Oysters, daily from 3:00 to 5:00 P.M.
It's a chance to sip and savor while enjoying Skyline Lodge's breathtaking views. Make your reservations quickly – call (828) 526-4008. 
And finally, Skyline Lodge is offering fun for the whole family on Saturday, December 11, with Chef Anne's Cookie Decorating Program! 
Kids can decorate house-made holiday cookies while the adults sip on wine and enjoy a charcuterie spread. 
Reservations are recommended – call (828) 526-4008. 
---
---