Show Us Chimney Top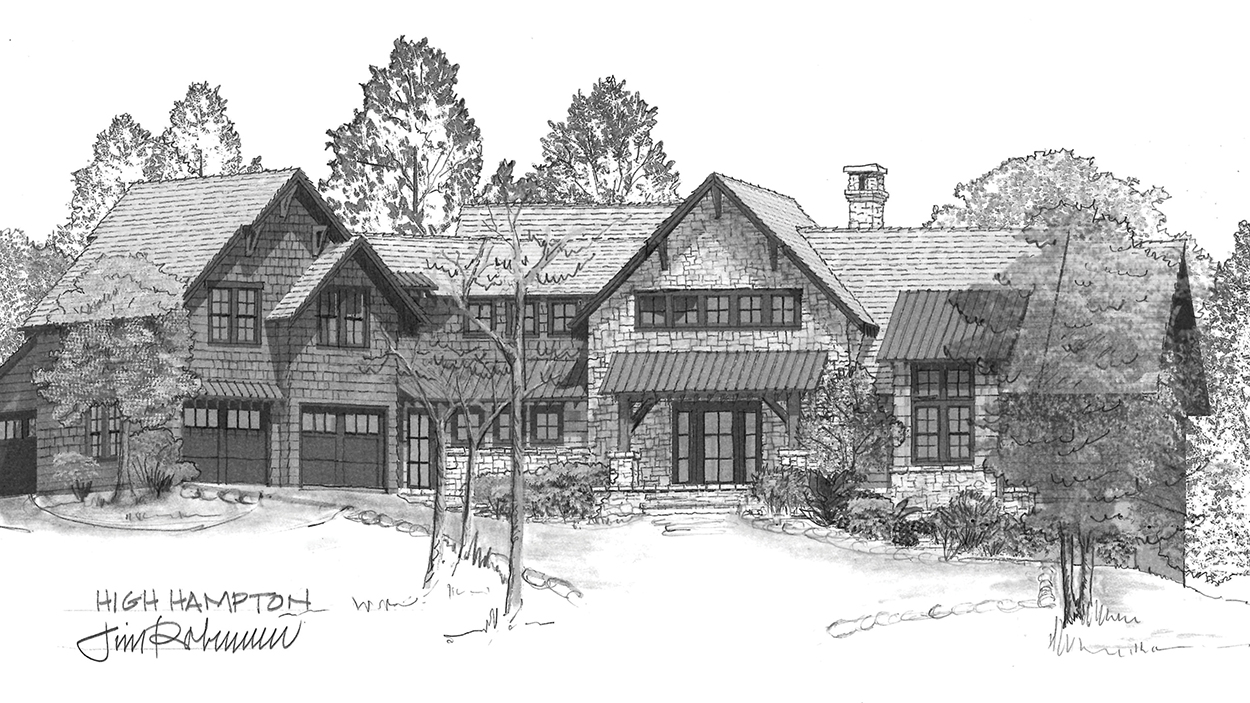 Written By: Luke Osteen | Issue: June 2023
The Cashiers Historical Society will open the doors to the exclusive Designer Showhouse, August 25-September 2. For more information about the Showhouse,contact [email protected] or call (828) 743-7710
---
In its 26th year, the Cashiers Historical Society's Designer Showhouse, which will be staged from August 25 through September 2, is certain to once more be a regional destination.
This year's Showhouse is a newly constructed home in the Chimney Top section of High Hampton.
"The home was graciously loaned to the Cashiers Historical Society for use as our Showhouse this year," says Stacie Platt, one of the organizers. "We are extremely grateful to the owners for allowing us to continue this annual tradition."
Recognized designers from across the Southeast will design and inspire in this four-bedroom, four-full baths and two-half bath home which features a cathedral ceiling Great Room, a Yoga Room, Library and a large Bunk Room.
The Showhouse will host a dozen renowned vendors at the Lewis Hall at The Village Green for their Vendor Village. A variety of shopping will be available throughout the event's 10 days, with highly regarded vendors offering unique lifestyle items from apparel to home decorating and antiques.
For a full list of vendors, please visit cashiershistoricalsociety.org. A portion of each vendor's proceeds benefit the Cashiers Historical Society.
The Showhouse is an important annual event for the Cashiers Historical Society, located on the grounds of the historic Zachary Tolbert House, whose mission is to preserve the identity of Cashiers through recognition of its history in publications, awards, and projects.
Plans were being finalized as this issue of The Laurel went to press. We'll have more details in our July issue.
---
---