Shop with a Cop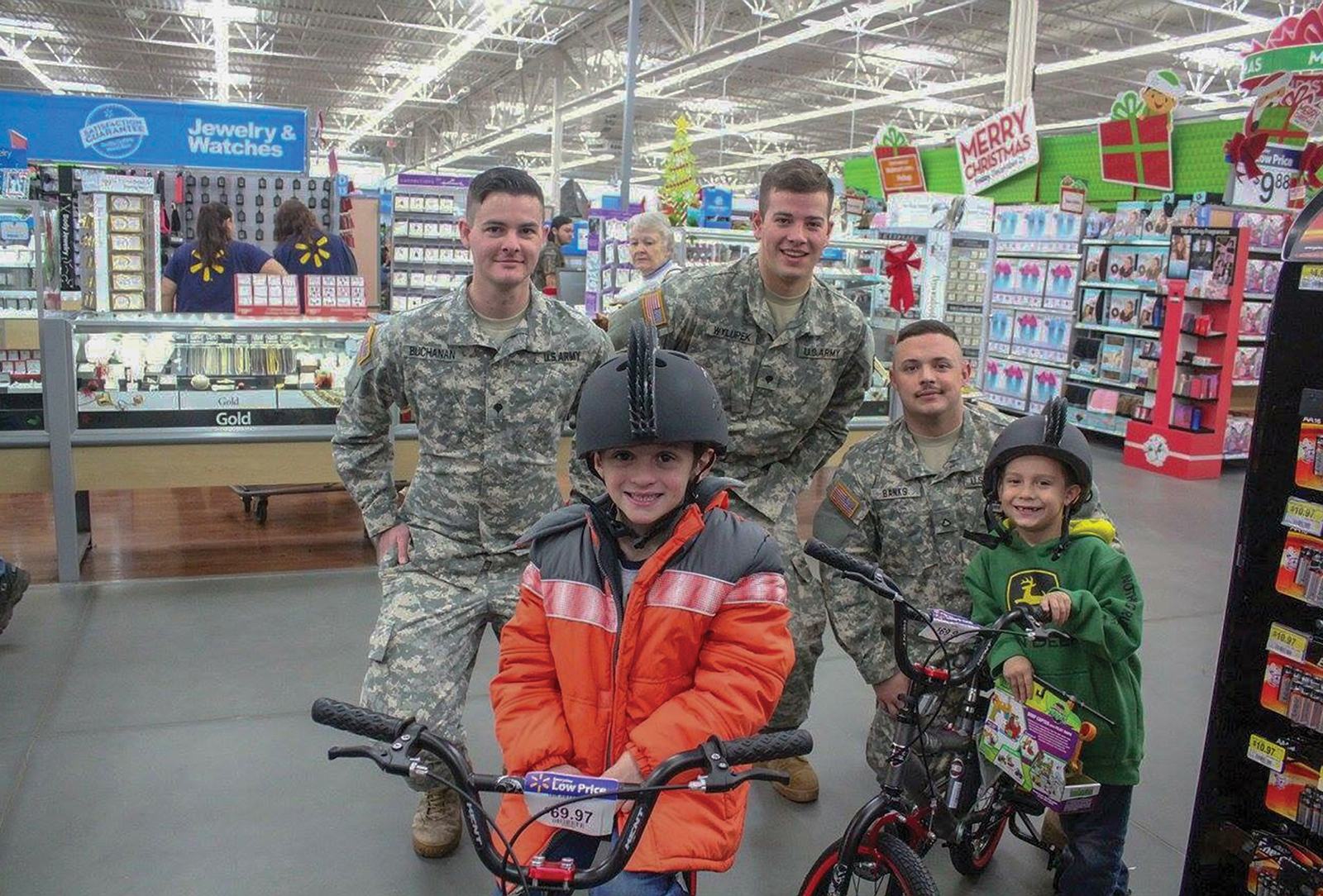 Written By: Wiley Sloan | Issue: 2018/12 - December
Macon County Sheriff's Office's Shop with a Cop Program is a chance to give back to the community and its most precious citizens. Embarking on its 25th year, it was started when Sheriff Holland was a juvenile officer and his wife Marci was a social worker for the Department ofSocial Services.
After working a severe case of physical abuse involving several siblings where the parent was sent to prison, the Hollands and some of their co-workers wanted to provide Christmas to the children. From that point on, the program has continued to grow into what it is today, helping an average of 300 to 400 kids in the community receive a Christmas blessing from law enforcement and the community. Most of these youngsters would not otherwise have had much Christmas at all.
Generous donations from individuals and businesses have allowed the program to grow over the years. Kids are picked up by officers, taken shopping, and allotted $100 to spend. Yes, most officers end up pulling money out of their own pocket to make sure the kids get whatever they want. The kids learn to share too, as each youngster is required to buy a gift for someone else as well.
After shopping, it's off to dinner at numerous participating restaurants, and then on to wrap their gifts and meet Santa for a photo with their new officer friend. It's a heartwarming program that brings officers much joy throughout the Christmas season.
It's also a great way for a lot of these kids to see that cops are good, because a lot of the time when they have had interactions with them it hasn't been under the greatest of circumstances. All county emergency agencies participate in this project, as well as some out-of-county agencies who love to be a part of it.
Shop with a Cop would not be possible without the support of our community. The Macon County Sheriff's Office acts as the lead agency to organize this program, but without all the participants from the various agencies it wouldn't be possible. The event has become a family tradition for many of the officers, many of whom participate with their entire family in taking a lucky child shopping for Christmas.
Join in the festivities yourself by sending in your donation to: Shop with a Cop Program, c/o Macon County Sheriff, 1820 Lakeside Dr., Franklin, NC 28734.
Go Dancer, Go Prancer, and watch the children smile!
---
---