Serving the Underserved | Cashiers Cares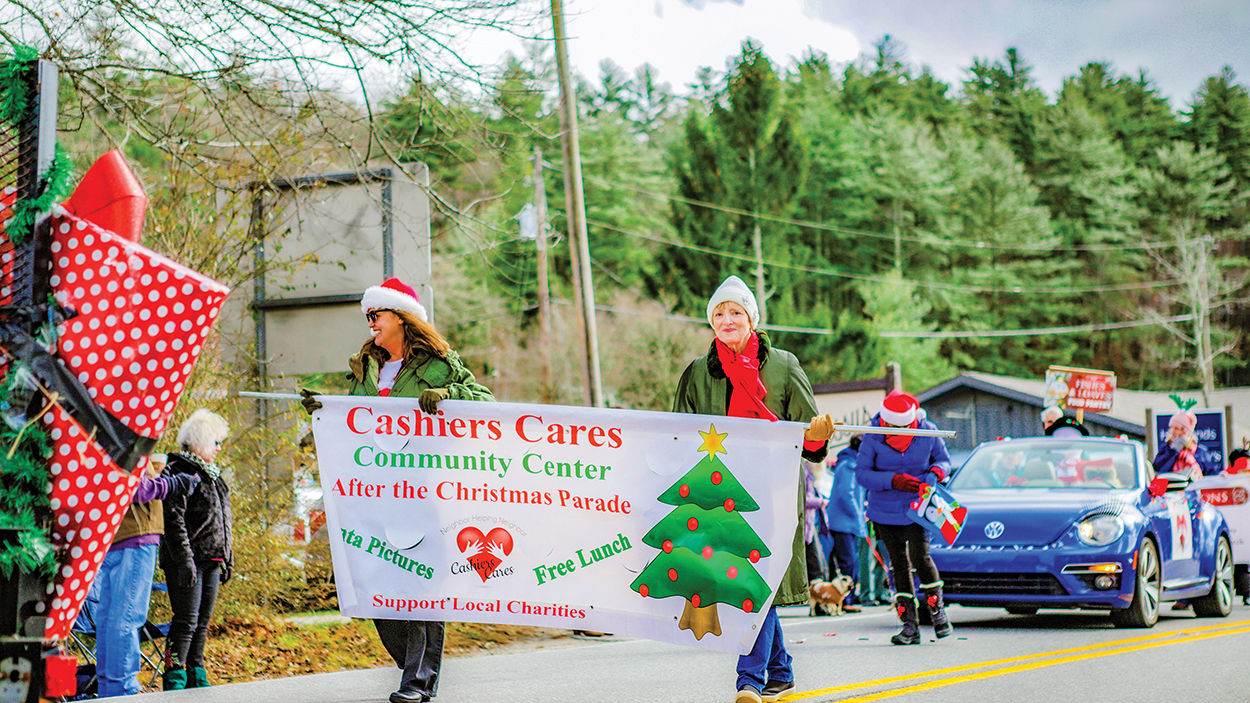 Written By: Melissa Reed | Issue: 2021/11 – November
Cashiers Cares will demonstrate the deep spirit of charity that energizes the community with its Meet and Treat Party following the Cashiers Christmas Parade on Saturday, December 4.
---
After last year's Cashiers Christmas Parade was canceled due to Covid concerns, Cashiers Cares is stepping up this year's celebration with a Meet and Treat Party following the event on December 4.
The traditional Cashiers parade will begin at 3:00 P.M. and feature floats by community organizations, candy distribution, and, of course, Mr. and Mrs. Santa Claus. 
Attendees are invited back to the Village Green following the parade where Cashiers Cares will host an after-party with opportunities to visit with Santa and his wife, and to enjoy hot cocoa and treat bags.
Since its beginning in 2008, Cashiers Cares' mission has been to serve the under-served in the community, meeting needs of southern Jackson county residents from the beginning to the end stages of life.  Demonstrating a motto of  "Neighbors Helping Neighbors," the organization distributes funds yearly to a variety of local organizations.  
More than $450,000 has been distributed over the years, thanks to grassroots volunteer support, as well as the help of area churches.    
Additionally, Cashiers Cares has been buoyed by the support of Trillium Families Care for Cashiers, which has energetically solicited support from its membership.
Four new charities have been added to the recipients' list this year, with an emphasis on serving youth, who are often the most vulnerable among us.  These new organizations are Cashiers Valley Pre-school,  Hampton Pre-School and Early Learning Center, the Boys and Girls Club of the Plateau, and Pisgah Legal Services.
The other agencies served are AWAKE, Community Care Clinic, Fishes and Loaves Food Pantry, Four-Seasons Hospice Care, SAFE and the United Christian Ministries of Jackson County. 
Board members, as well as representatives from the organizations, will be on hand following the parade to share information about the various programs.
Cashiers Cares Inc. is a 501(c)(3), non-profit organization and gifts are tax-deductible.  Checks may be mailed to Cashiers Cares Inc., P.O. Box 1072, Cashiers, NC 28717.
---
---