Rock Our World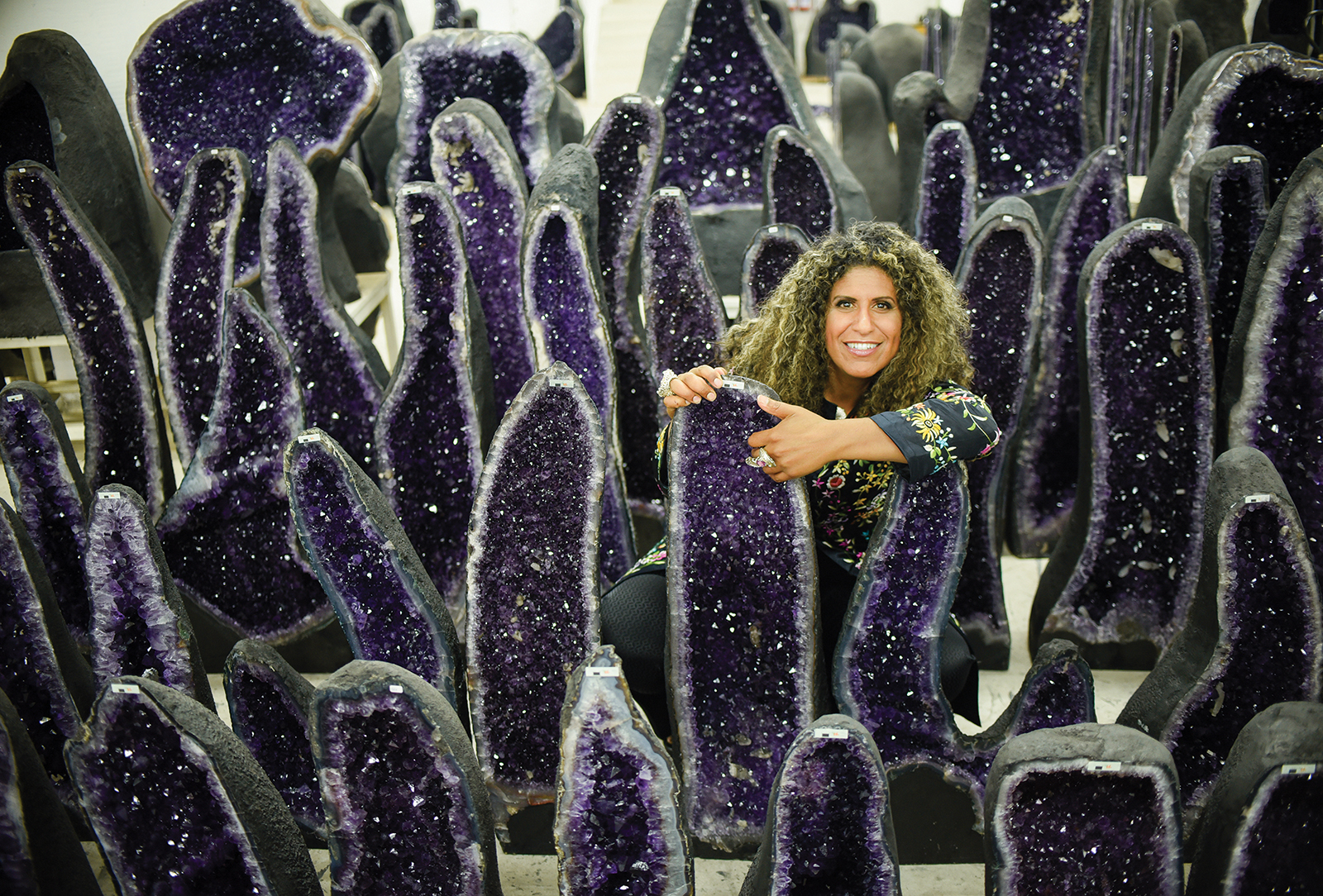 Written By: - NONE - | Issue: 2017/07 - July
Driven by her passion for natural world beauty, Michal Mael has been in the business of semi-precious stones since the age of 10.
At 19, she travelled the world to exhibit her wares and quickly became an expert in rocks and minerals. Michal established Rock Our World (now Michal and Company) in 1999, specializing in importing and designing unique geode decor art pieces and furniture. Her customized pieces feature natural crystals, gems, fossils and minerals.
Michal rapidly emerged as an authority in the metaphysical world and a top designer creating Nature's Art Decor that elevates and energizes the home and workplace. She understands the transformative power of each stone and crystal, and how its placement impacts the energy of a living space or work environment. Michal's signature Energy Positioning Blueprint™ maps out where to position crystals to boost productivity, health and well-being.
Michal travels across continents, handpicking the finest eco-conscious gems from mines in China, Vietnam, Brazil, Peru, Morocco, and beyond. She transforms them into one-of-a-kind art pieces that embody elegance and abundance for clients ranging from business professionals to Beverly
Hill celebrities.
An expert in her field, Michal is an author and sought-after speaker who was recognized as "Woman of the Year in Her Industry" by the National Association of
Professional Women.
In her latest collaborative book, "Insider's Tips 2," Michal explores how to achieve wellness in a ground-breaking new way. Her gallery and warehouse are located in Los Angeles, where she resides with her twin boys.
Best known as "The Rock Lady," Michal will display her collection at the Highlands Road Gem Show in Franklin from 9:00 A.M. to 6:00 P.M. July 23 to 29. She'll also be a guest speaker at the LONA Gallery in Lawrenceville, Georgia, on July 15 and 18. For more information or, visit michalandcompany.com or contact her at [email protected] or (818) 765-3755.
---
---